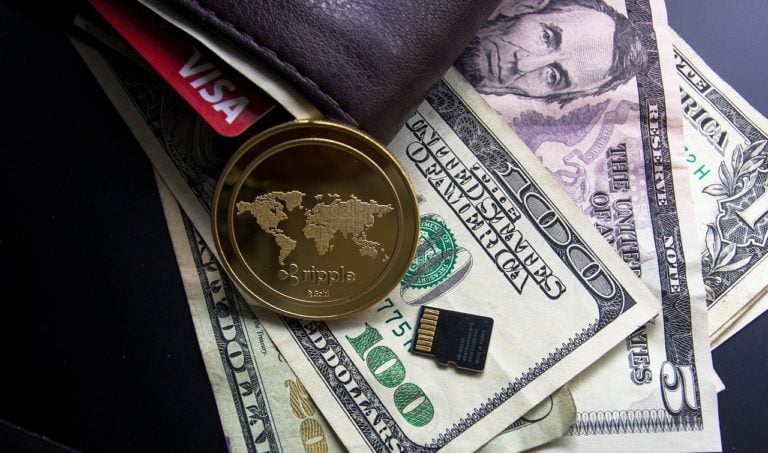 Phone, keys, wallet — three things most of us won't leave the house without. They're status symbols and fashion accessories, sure, but they are also essentials. The modern day must-haves we need to carry out our day.
What's in your wallet right now? I.D cards? Bank cards? The receipt from a first date you wouldn't want to forget, a picture of the kids, a business card from a vital new contact, your medical information? If a stranger walked off with your wallet today, what would you stand to lose?
A 2010 study by the life assistance company CCP found that the average person spends 110 hours recovering lost information once their wallet is stolen. That's four and a half days – and more than a few financial, security, and health ramifications. In the UK, the average person carries £85 ($133) in cash, and £7,000 ($10,900) in credit. Over a five-year period, an estimated nine million Britons lost their wallets, a theft totaling £765 million ($958 million). Of those nine million, only 23% ever recovered their property.
Benjamin Graham GEICO Buy Was Just A Simple Value Play
Was Ben Graham's big purchase of GEICO shares actually a value investment? Perhaps it was contrary to what many believe. "In 1948, we made our GEICO investment and from then on, we seemed to be very brilliant people." -- Benjamin Graham, 1976 Both Benjamin Graham and Warren Buffett can attribute a large part of their Read More
Australians fared no better. Research by Westpac Emergency Cash Report found that nearly 2 million bank cards are reported lost or stolen annually in Australia. A little over one in three (34%) Australians have been the subject of wallet theft in the last 10 years, and most carry Auz$75 in cash, two ATM cards and one credit card. Again, it's a theft represents a significant financial loss.
As costly as a stolen wallet is at home, the pain doubles abroad. Let's face it, we're never as vigilant as we could be on holiday and, contrary to popular belief, identity fraud does not belong solely to the murky depths of the internet. Travelers.com claim data suggests that 44% of ID fraud cases result from a stolen wallet or purse. A Statista survey of US tourists in 2015 found that, of 1000 respondents, 9% were victims of credit card theft while traveling. A further 4% lost their passports abroad, while 6% had their licenses stolen, and a whopping 10% came home without their smartphones.
When The Irish Examiner covered the story, it reported that an estimated 400,000 pick pocket incidences occur around the world; with Barcelona, Prague, and Rome three of the worst cities for pick pocketing. Of course, it's not just thieves we have to be aware of. Survey data suggests that we are most likely to misplace our wallets in parking lots, on public transport, streets, cafes, shops, museums and large events.
Whether it's a moment of forgetfulness at the grocery store or an opportunistic pick pocket in a European market, the loss of a wallet can be debilitating. Enter the smart wallet. Tired of investing four and half days rebuilding their lives after a careless mishap, innovators have deployed technology to help reduce the incidence of theft and loss. These clever devices boast a number of anti theft mechanisms — they can be tracked, they can notify you when you leave them behind, and even send you the photo of the thief when in the lost mode. They are the ultimate modern day must-have.
Your wallet tells a hundred stories; and each one is personal, unique and irreplaceable. A smart wallet ensures they stay where they belong – safely in your pocket.
Article by Volterman
Campaign: https://igg.me/at/volterman/