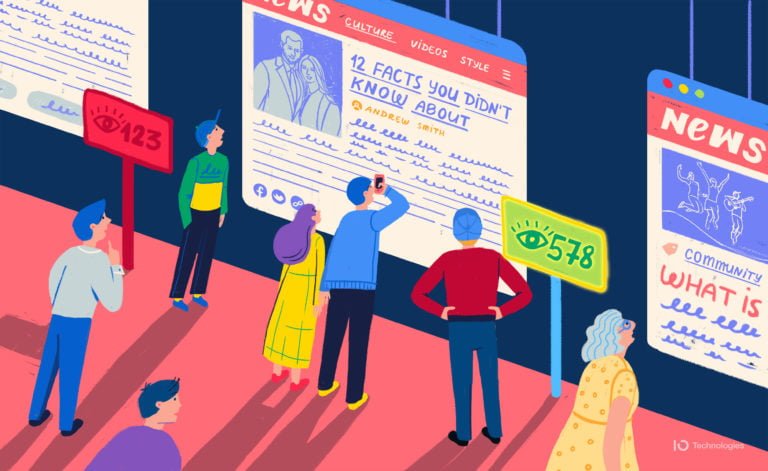 How often have you heard that print was a dying medium? Never before has an industry been so resolutely forecast for doom. Television would take over, online websites would destroy print, and nothing could stop the demise of the primogenitor of all journalism. Yet print is still here. To be sure, many newspapers have not survived the last ten years and most if not all have had to radically alter their monetization models and journalistic practices, but they are still with us. While most of the big beast newspapers like the Washington Post and Times of London have ridden the storm,  local newspapers serving smaller and rural communities have been far harder hit.

Q1 hedge fund letters, conference, scoops etc, Also read Lear Capital: Financial Products You Should Avoid?
[Exclusive] ExodusPoint Is In The Green YTD Led By Rates And EM/ Macro Strategies
The ExodusPoint Partners International Fund returned 0.36% for May, bringing its year-to-date return to 3.31% in a year that's been particularly challenging for most hedge funds, pushing many into the red. Macroeconomic factors continued to weigh on the market, resulting in significant intra-month volatility for May, although risk assets generally ended the month flat. Macro Read More
Local newspapers provide an essential service to their readers, and happily, for their readers and employees, far-sighted professionals have discovered a new tool and mentality to halt their decline. This is data.
Journalists can no longer rely on just outstanding stories, they need understand how engaging their content is, how many readers view their work, how many articles they read on each visit to their site and more. They need to understand data.
Data is more than just information; it is a mindset that media projects of all shapes and sizes must adopt to secure their longevity. In a competitive industry that has seen countless papers go under, local newspapers with a deep, data-driven understanding of their readership and content are the ones that will survive.
Data is important, but it is also relatively simple for local newspapers to adopt a data-driven approach. The first step is finding an analytics tool.
There are many to choose for, but for local news teams used to print, the best option is an easy to use tool that integrates seamlessly into your workflow and has dedicated online support to help in the transition period.
Anyone can use data to drive success
The next stage is training your team to realise that the hard work actually comes after each article is published, not before. Always check each article for its readability, how engaging it is, how many people read it, and how many articles they go on to read on your site.
With the right tool and training, any local newspaper can not only survive in this incredibly competitive industry, but thrive as well. A team mindset that fully comprehends its audience's demands is one that can think strategically about the future.
This team mind-set was swiftly adopted by CN Group, a publishing company based in Carlisle, England. CN Group publishes dozens of newspapers and magazines across the north of England and southern Scotland, local news is their bread and butter.
For Ian Brogden, CN Group's head of digital audience development, local news is more than just a commercial enterprise, it is a public service.
"It is absolutely crucial that we provide local news to rural communities. We supply our communities with the news and information that is relevant and important to them," Brogden said.
"We have daily papers in compact form and weekly papers in compact form. We also have a broadsheet weekly. The daily News & Star is 85p; the weekly broadsheet The Cumberland News is £1.50."
Utilize your whole team to unleash their potential
To fully maximize the potential of dozens of publications spread over a wide area, every journalist on the CN Group team was trained to analyze data and apply their knowledge to their working practices. This is known as data utilization.
CN Group's utilization of its data boosted page views and clicks across its projects, increasing profit, ad revenue, and raising the profile and attractiveness of the business to potential partners.
According to Brogden, the survival of many of the group's local, niche news outfits would not have been possible without data and the empowerment it provided to his team.
"The websites are overseen day-to-day by the editors of each brand. Reporters are empowered to update and amend the sites as required," Brogden said.
"Data has become more important to our newsrooms and the use of analytics systems has helped to introduce and integrate numbers into what we do day-to-day."
"Our data systems help inform our decision-making and make the best of the content that we have already published, or are about to."
Adapt, improvise, survive and thrive
If you are a local newspaper, a website focused on rural news, or any small scale media project feeling the pressure of competition, harnessing the power of data will be your salvation.
Find an data analytics tool that is easy to use and understand, something with dedicated support that will assist your team in becoming data-driven. After that, it is up to you and your team to maintain a professional environment where data is foremost in your mind.
Adopt data and you will drive your project to success. Local news outlets across the world are feeling the pinch, but our project does not have to, all thanks to data.
Article by Andrew Sweeney, IO Technologies
Updated on