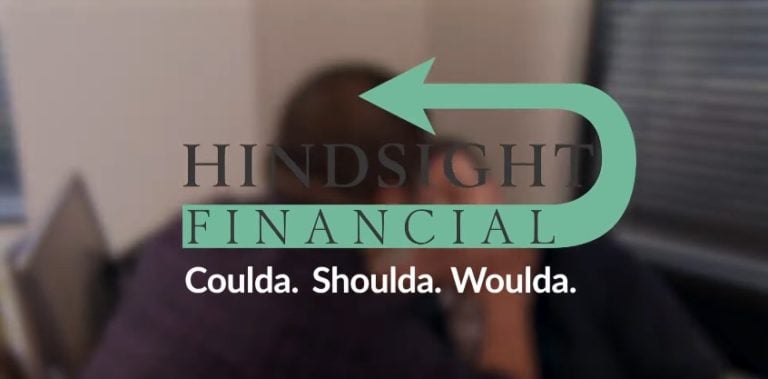 This video played during the Berkshire Hathaway movie.
H/T Guy Spier
Find out how many years earlier you could have retired if you were better at investing your money.
Greenlight Capital Full Q2 2021 Letter: Einhorn Thinks Inflation Is Here To Stay
David Einhorn's Greenlight Capital returned -2.9% in the second quarter of 2021 compared to 8.5% for the S&P 500. According to a copy of the fund's letter, which ValueWalk has reviewed, longs contributed 5.2% in the quarter while short positions detracted 4.6%. Q2 2021 hedge fund letters, conferences and more Macro positions detracted 3.3% from Read More
Q1 hedge fund letters, conference, scoops etc, Also read Lear Capital
Transcript
What if you had purchased Apple stock before the launch of the iPhone. What if you had bought Amazon before it was the only place people shopped at hindsight financial you don't have to wonder how rich you could have been. Because we'll show you in detail our advisers will walk you through every single opportunity you miss and show you luxury items you could have acquired before things took off. The trappings of wealth and distinction that could have been yours if you just listened to your co-workers tip telling your man why. I don't think so.
How do you have this hindsight it's not just 2020 it's also incredibly frustrating. Let us show you how many years earlier you could have retired how little you'd owe in college loans and meet the spouse you could have traded up to life you would have had. It's almost two what's our fee. The very low commission of just 10 percent of every dollar you would have earned had you invested. It's a small price to pay to see the car you would be driving to the mansion you'd have built on the island you could have. Now you're probably wondering will we then help you learn from your mistakes and make investments today that will bring you wealth tomorrow. No we don't do that. But we will get these hats hindsight financial Khoder should we.