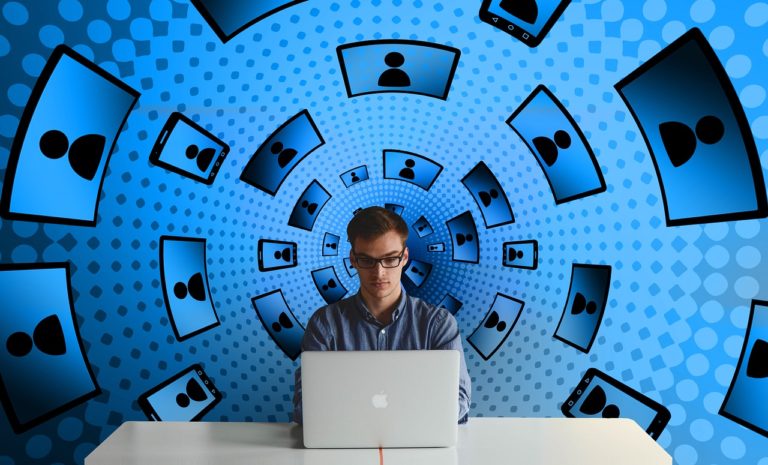 To some, the term "knowledge commerce" sounds like a misnomer. After all, in this era, information is readily available in many forms. A quick search on Google will churn out millions of results for most phrases or questions—and it's free. What then is knowledge commerce?

Knowledge commerce simply refers to the act of selling your knowledge to other people. As simplistic as it sounds, chances are that if you're a heavy internet user, you've likely purchased some form of knowledge online. Generally, people who trade knowledge often do so through ebooks, online courses, membership sites, videos, and the likes.
The pertinent question then is, why is knowledge commerce more than just a fad? There are several reasons, but let's consider some of them.
How Value Investors Can Win With Tech And "Fallen" Growth Stocks
Many value investors have given up on their strategy over the last 15 years amid concerns that value investing no longer worked. However, some made small adjustments to their strategy but remained value investors to the core. Now all of the value investors who held fast to their investment philosophy are being rewarded as value Read More
Massive and growing number of internet users
There were a little over 4 billion internet users in December 2017—more than half of the earth's population—and that number only keeps growing. It's a massive global market that can potentially be reached on the internet, who wouldn't be reached otherwise by other media. The best part is that the number of internet users will only keep growing like it has over the past decade.
Many people today work on the internet as writers, graphic designers, web developers, customer service agents, etc. Most of these freelancers need help on how to get better at their art, because statistics has shown that a small percentage of them are earning enough to survive with. If you have knowledge of how to help them improve, position, brand themselves, and earn more, they'll willingly pay for it.
Then there are others who start out as freelancers and run their businesses so well that they eventually branch out to teach other up and coming freelancers what they've learned. With the internet, the possibilities for knowledge commerce are endless.
Over the years, distance learning programs and online courses have grown popular. Students can now get degrees and certifications online without ever stepping foot into a classroom. There is also an increased technological development to match the growth of the e-learning sector ranging from learning management systems (LMS)  to outright knowledge commerce platforms.
Kajabi is an example of a knowledge commerce platform, and it thrives via honest answers to this question, "what knowledge do you have that the world needs?" Setup is a breeze, and it allows you to upload videos, images, and other files easily from URLs, Google Drive, or Dropbox. It also manages payments for you to desire you're getting paid for your knowledge.
This increase in technological development for easier e-learning is also seen in the fact that there are over 400 learning management systems on software review site Capterra alone.
Entrepreneurs—probably some of your heroes too—have made wads of cash selling knowledge to people who need them. The likes of Ramit Sethi, John Chow, Jon Morrow, and many others have built multi-million dollar businesses through knowledge commerce, and there are thousands or hundreds of thousands more like them. That's why the knowledge commerce industry is expected to reach $331 billion by 2025.
Never-ending quest for knowledge
Science has shown that our brains can hold as much information as is contained on the entire Internet. And with so much information out there, the hardest part isn't finding information but choosing which ones to apply to our unique circumstances.
For example, let's say you want to start a career as a freelance writer, designer, or developer. There's a lot of free, helpful information on the internet. But it can get perplexing.
There's information supporting cold pitching with examples, while others are dissing it and encouraging online marketplaces like Upwork, which the former group see as a race-to-the-bottom site. Each camp will show you how to be successful at either cold pitching or using freelance marketplaces like Upwork.
Those are just examples, and it doesn't necessarily apply only to how to get clients as a freelancer.
Either way, whatever path you choose, you'll want to avoid the trial and error that comes with being a newbie. Hence, if you find a cold-pitching course, you'll likely take it and if you choose the marketplace route, you'll take an Upwork course if you find it, to eliminate most of the mistakes you'd make without help from the experiences of others.
It's the very premise of knowledge commerce—helping others make informed decisions based on personal experiences.
If you're yet to decide whether to cash in on this marvelous opportunity, this is an encouragement to do so, because there's enough room, whether you're knowledgeable about health, fitness, travel, marketing, personal development, or yes, online learning itself. You'll find an audience of people willing to pay to learn from you. Just answer this question: what knowledge do I have that the world needs?
Updated on