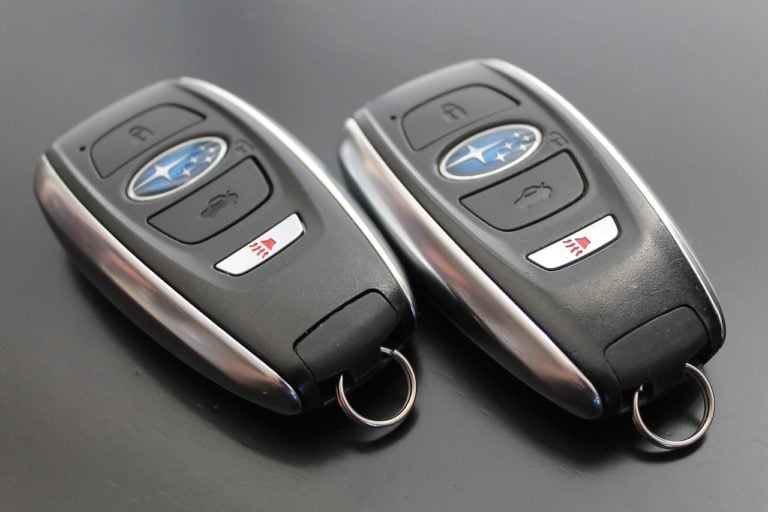 A new report from the New York Times suggests that keyless cars are responsible for causing the deaths of dozens of people since 2006.
The problem with keyless cars causing the deaths of over 28 people since 2006 has to do with users failing to turn off the ignition on the cars.
According to the Society of Automotive Engineers (SAE), they had published safety recommendations for keyless cars back in 2011.
Philip Carret And Warren Buffett: Why Sell If There's Nothing Wrong?
Philip Carret was an investor and founder of Pioneer Fund, one of the first mutual funds in the United States. Carret ran the mutual fund for 55 years, during which time an investment of $10,000 became $8 million. That suggests he achieved a compound annual return of nearly 13% for his investors. Q1 2021 hedge Read More
"Our standards are voluntary. It is up to the manufacturers to use them where required."
It's difficult to put a number on the keyless cars causing deaths due to carbon monoxide as no central agency controls such statistics, but it's clear that it's enough of a problem to be mentioned. In addition to the more than 28 people who have died due to the ignition issues, more than 45 have been injured.
The New York Times number comes from a variety of sources, including news reports, lawsuits, and police and fire records that have been tracked by advocacy groups.
Keyless cars are becoming more and more common in arms around the world, and consist of a car carried by the user that allows them to start the car with a press of a button that is linked to the fob rather than having to put the key in the ignition themselves.
The convenience of the keyless cars may not be worth it if they are causing deaths, however, and there have been a non-insignificant number of injuries reported.
More than half of the 17 million vehicles sold annually in the United States now have keyless ignitions, so when you considering the huge amount of vehicles the numbers of deaths seem pretty small – still, it's significant enough to take note of, especially in order to avoid similar mistakes that could end up causing deaths.
The issue with keyless cars that has been causing deaths is due to the fact that, while starting the car requires the fob to be nearby, the key can be removed from the car entirely without the car turning off – potentially unintentionally causing carbon monoxide poisoning.
A number of manufacturers have implemented a safeguard to help ensure that users are aware that their keyless car is still running in hopes that they could avoid abusing deaths, but the problem remains an issue.
According to a spokesman for Toyota in an interview with the BBC, "Customer safety is always our priority and Toyota's Smart Key System has and continues to meet or exceed all relevant safety standards."
Despite the standards being in place, a number of deaths continue to occur – causing a group lawsuit to be filed back in 2015 against 10 of the world's biggest carmakers in response to the issues, describing the keyless cars as deadly.
While the case was dismissed by the judge the following year, it's clear that keyless cars need some sort of indicator across the board in order to avoid causing deaths. While Toyota has an alarm that sounds when the car remains on, not every car out of the roughly 8 million sold in the US has the same sort of feature.
It may be difficult to arrive at some sort of body that can regulate keyless cars, but the New York Times report makes it clear that this is a significant problem that needs to be addressed. While the numbers of deaths are small in the grand scheme of things, it's still too many for a problem that could be avoided and the expense of a little convenience.
It remains to be seen whether any action will be taken regarding these issues, but it's a problem that hasn't received much publicity until recently. With how advanced cars have become, it's important that technology we implement doesn't have too many drawbacks – especially those series enough to be causing deaths.
Toyota has taken steps with their design in order to preven the issue, but action needs to be taken by every auto manufacturer in order to ensure that drivers remain safe from carbon monoxide poisoning. An absent-minded neglect to turn off a car should not result in deaths – that much is apparent.