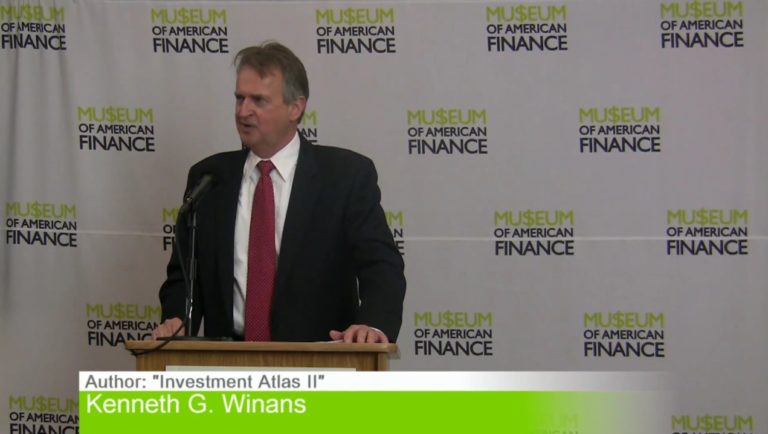 We have all heard the phrase "history repeats itself." Yet, very few people apply long-term history to the art and science of investing. There is no better example of this than how the majority of modern investors, the most knowledgeable and technologically advanced in history, mishandled the 50% stock market corrections during the dotcom bust and the Great Recession. Learn about the time-tested investment tools outlined in Ken Winans' award-winning financial history book, "Investment Atlas II," and how to improve investment performance and reduce losses in future bull and bear markets.
Kenneth Winans (Part 1): History as an Investment Tool
Hedge fund managers present their best ideas at Robinhood [In-Depth]
The latest Robinhood Investors Conference is in the books, and some hedge funds made an appearance at the conference. In a panel on hedge funds moderated by Maverick Capital's Lee Ainslie, Ricky Sandler of Eminence Capital, Gaurav Kapadia of XN and Glen Kacher of Light Street discussed their own hedge funds and various aspects of Read More
Kenneth Winans (Part 2): Reliability of Historical Financial Data
Kenneth Winans (Part 3): Politics, War and Investing
Kenneth Winans (Part 4): Disasters, Pandemics and the Environment
Kenneth Winans (Part 5): Bubbles, Fads and Scandals
About the Author
Kenneth G. Winans, CMT, MBA is a successful investment management entrepreneur, award-winning author and astute financial historian. Over a long career, he has conducted investment research and designed investment strategies while serving as a portfolio manager, investment analyst and financial writer. Unique in the financial services industry, Ken has documented "track records" as a market strategist and portfolio manager. In fact, his proprietary research has led to an impressive record of accurate financial forecasts since 1991. He has also had much of his investment research published as headline articles by leading websites (including a widely-read column for Forbes.com), magazines and newspapers.
About the Museum of American Finance:
The Museum of American Finance, an affiliate of the Smithsonian Institution, is the nation's only independent museum dedicated to preserving, exhibiting and teaching about American finance and financial history. With its extensive collection of financial documents and objects, its seminars and educational programming, its publication and oral history program, the Museum portrays the breadth and richness of American financial history, achievement and practices. For more information, visit www.moaf.org or connect with the Museum on Facebook or Twitter.