The team at Old West Investment Management are value investors at heart, but they won't buy any old cheap stock.

Q1 hedge fund letters, conference, scoops etc, Also read Lear Capital: Financial Products You Should Avoid?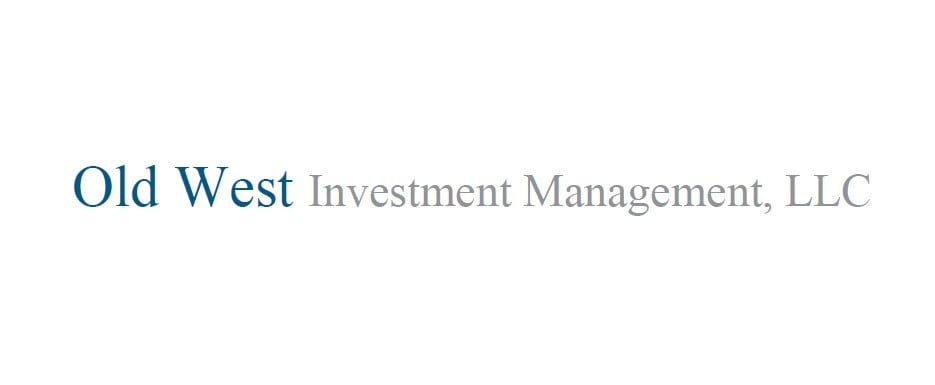 Connor Leonard Of IMC Explains: Here's What Value Investors Should Know About Moats
When it comes to value investing, one strategy that's often used is seeking out companies which have sizeable moats against competition. In a presentation for the Value Investing Club at Google earlier this year, Connor Leonard of the Investors Management Corporation explained two ways of looking at moats and how value investors can benefit from Read More
The team, led by founder Joe Boskovich Sr., is on the lookout for companies that are both cheap, and run by managers that have skin in the game.
According to Joe Boskovich Jr., Old West is seeking "to invest in companies where management is among the largest shareholders and incentivized more from their stock ownership than they are from their compensation" and buy these stocks at "substantial discounts to our assessment of intrinsic value. "
Old West was one of the two asset managers featured in the first quarter issue of ValueWalk's exclusive value newsletter, Hidden Value Stocks.
Published every quarter, this newsletter contains two in-depth interviews with value focused investors as well as four stock ideas.
Click here to download a teaser
Not only do subscribers get access to the regular publications, but premium subscribers receive updates from every hedge fund profiled on a quarterly basis. One of the stocks Old West picked in its interview was Zedge, an "early-stage tech company focused on mobile device personalization and the distribution and monetization of digital content."
Since the issue was published, shares in Zedge have gone on to produce a gain of more than 30% four subscribers, and over the long term, Old West believes the stock could be worth multiples of its current price. He is a short snippet of the interview explaining the thesis:
"For starters, I think it's important to reiterate that Zedge is profitable and has no debt and that alone puts the company in a different class than most other app companies of its size. Zedge currently trades at just a small fraction of revenue, EBITDA, and valuation per MAU when compared to similar acquired mobile apps, which suggests that Zedge should trade many multiples higher. " For example, Microsoft bought LinkedIn in June 2016 at $60.51 per MAU, Facebook bought Instagram in 2012 at $33.33 per MAU, Google bought YouTube in 2006 for $33 per MAU, and Bytedance bought Musical.ly in November 2017 for an estimated $17 per MAU. Zedge has a sizable and engaged user base that should continue to grow significantly, and the company currently trades at $0.98 per MAU."
If you're interested in reading the full Zedge thesis or any of the other 30+ stocks profiled in Hidden Value Stocks over the past two years, click here to signup today.
Updated on