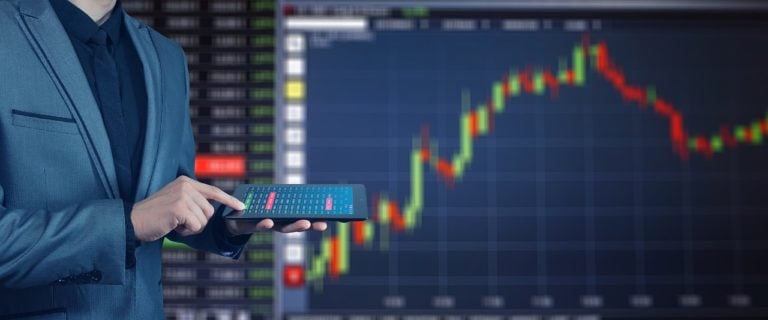 Disclosure: Investor's Business Daily has provided ValueWalk a free subscription to IBD Digital in return for an honest review.
Investor's Business Daily is chock-full of premium features designed to help investors make wise decisions about their investments, especially which stocks to buy, hold or sell. IBD Digital includes several stock lists that serve to call attention to companies that you otherwise may not have even considered. IBD approaches each of its stock lists from different perspectives, and I spent some time going through the IPO Leaders Stock List this week
IPO Leaders Stock List
Hedge fund managers present their best ideas at Robinhood [In-Depth]
The latest Robinhood Investors Conference is in the books, and some hedge funds made an appearance at the conference. In a panel on hedge funds moderated by Maverick Capital's Lee Ainslie, Ricky Sandler of Eminence Capital, Gaurav Kapadia of XN and Glen Kacher of Light Street discussed their own hedge funds and various aspects of Read More
First up is IBD's IPO Leaders Stock List. If you don't subscribe to IBD Digital, you can get a sneak peak at the top of this stock list, but if you want to see the entire thing, you've got to subscribe. Subscribing also gives you access to all of IBD's proprietary ratings on each of the stocks. If you don't subscribe, most of the ratings will show up as question marks.
I found the IPO Leaders Stock List to be particularly interesting because the focus is on companies that have performed well since their initial public offering. Upon closer examination, I was a little confused because I would've thought that a list that highlights companies based on their IPO would focus on newer stocks or companies that haven't been public very long.
IBD even describes its IPO Leaders Stock List like this: "The stock market's newest companies are where you find some of the biggest winning stocks of all time." Based on this description, I fully expected the IPO Leaders Stock List to include companies that have gone public within the last year or maybe 18 months, but most of the companies on the list have been public for years. As a result, IBD's process of picking stocks for this list is very unclear.
The company does state that it uses "special screening criteria to find up-and-coming stocks with strong fundamental and technical traits," but it doesn't say what the limit is in terms of years since IPO.
Here's what's included in the IPO Leaders Stock List
For example, on the day I looked at the IPO Leaders Stock List, Penumbra was at the top of the list. According to IBD's database, the company held its IPO on Sept. 18, 2015.
Looking past the questions about the date of the IPO, there is quite a lot of helpful information about each company on the list. Clicking on the ticker brings you to a summary of IBD's various ratings on the company. At the top of the page, you'll see the company's stock chart, which is standard and includes the same information you would expect to see on a stock chart, including the percentage of up or down movement, daily volume, and change in volume.
The stock page also offers a link to the company's Leaderboard chart and Stock Checkup page, along with a summary of what the company does and a list of news articles from IBD and also the company's partners. Scrolling down a bit brings you to IBD's list of ratings: Composite, EPS, RS, Group RS, SMR, and Acc/Dis. Hovering over the names of each of the ratings brings up an explanation of what they are.
The verdict on IBD's IPO Leaders Stock List
Overall, I felt like the IPO Leaders list offered the same high-quality information I've cone to expect from Investor's Business Daily. Their proprietary ratings on each company are just as helpful as they are on all of the other stock lists included in IBD Digital.
The stock list also does an excellent job of highlighting some lesser-known companies, as there were only a couple of tickers on the list that I actually recognized. I thinks this point in particular is most important because oftentimes it can be very difficult to learn about stocks that analysts don't cover very often. The IPO Leaders list is a great resource for investors who want to look for harder-to-find winners that could end up being winning positions even though not many people have heard of them.
Thus, I think this list should be thought of as a list of up-and-comers rather than one that revolves around IPOs, given that many of the companies that are on it held their IPOs years ago.
Check out Investors.com  IPO leaders stock list right here
Additionally, learn more about other IBD products here.