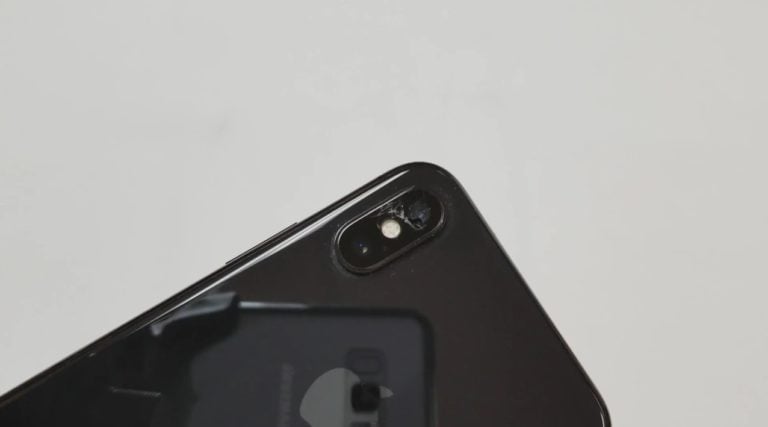 Users around the web are reporting the iPhone X camera lens cracking, and it's looking like it's going to be quite expensive to fix.
There's a trend with a lot of high-end smartphones to make the majority of the device out of glass. While the glass isn't necessarily super fragile, it's clear from the iPhone X camera lens cracking issue that the material used both in the camera and the phone itself is not necessarily strong enough to withhold daily use.
It would be understandable if the iPhone X camera lens cracking issue happened after a drop, as even the hardiest smartphone is subject to damage with mistreatment, but people are reporting the issue occurring seemingly at random and it's seriously expensive to fix.
This event-driven fund is betting on ChampionX, Caesars and Vista Outdoor [Q1 Letter]
Gates Capital's ECF Value II fund was up 9.4% for the first quarter, compared to the HFRI Event-Driven Index's 8.2% gain, the Russell 2000's Value Total Return Index's 21.2% gain, and the S&P 500's 6.2% return. Q1 2021 hedge fund letters, conferences and more Gates Capital Management is an event-driven value . . . SORRY! Read More
There haven't been many reports of the iPhone X camera lens cracking up until now, which makes one wonder whether the durability of the lens was just strong enough to last around a year at which point it starts to fail. Others wonder whether the problem with the cracking is a temperature issue, with the phone not being able to function properly in very cold environments.
Whatever the reason happens to be for the iPhone X camera lens cracking, it's obviously a serious issue that many are not really sure how to address. If the problem with the cracking is a hardware issue, which it most obviously is, there's very little that Apple can do about it other than offering repairs.
And the kicker is that Apple seems to be charging an exorbitant fee to fix the iPhone X camera lens cracking – a problem which many are outraged about as the lens appears to be breaking without any sort of error on the owner's part. If the camera is truly not designed to hold up reliably after a year of regular use, it would seem logical that the problem is Apple's rather than misuse.
As mentioned above, users in a variety of forums around the web are reporting issues with the iPhone X camera lens cracking.
"Bought the iPhone X right before Christmas, and found a crack on the rear camera glass last night. The phone has been used with cover all the time and no drop or accident. Went to Apple Store this morning and was told to pay a whopping $549 to have it fixed."
Some believed that the issue was caused by low temperatures, but it appears as if people in warmer climates are also having their share of troubles.
"I read some people have this issue in cold climate, I live in Malaysia and weather is hot and humid around 32-36 Celsius daily.. and we don't have apple store in Malaysia here, so can not count on authorized centers, but refuse for repair."
While the iPhone X is the latest to deal with camera cracking issues, there have been previous devices that suffered from the problem as well. Users of the iPhone 7 reported some issues with cracking, and it appears as if the problems weren't ironed out moving into the next generation.
If the devices are being dropped and this is the main reason for the iPhone X camera lens cracking, then it wouldn't really be an issue. With how many people are taking to the web to complain and insisting that they've done nothing wrong, however, it's looking more and more likely that problem lies with Apple rather than irresponsible users.
It remains to be seen how Apple will respond to these issues, but it's clear that the company is already dealing with some fallout from other issues. With the combination of outrage regarding the slowing of older iPhones, the complaints about the butterfly design of the MacBook keyboards, and the lawsuits associated with each, the last thing that Apple needs are more legal problems to sort through.
At this point, your best bet for fixing the iPhone X camera lens cracking issue is to shell out a significant amount of money to get it repaired, and for many that's not acceptable. Hopefully Apple owns up to the issue if it's truly their problem and provides at least some sort of discount as we're seeing with the battery replacement program.