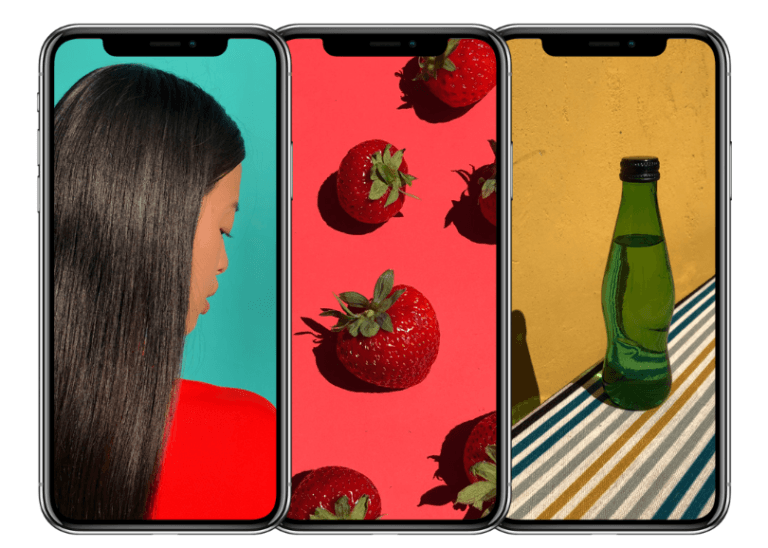 There are a lot of rumors going around about the upcoming consumer smartphones from Apple. However, the one that has sparkled a lot of attention lately concerns the iPhone 11, iPhone X Plus and iPhone X Mini. The rumors suggest that the first two smartphones will ship with the same OLED screens found on the iPhone X, while the third handset will be equipped with the LCD option that is more budget friendly.
This news comes from South Korea's ET News, which adds more credibility to the previous rumors that suggested that Apple would add OLED Panels for all its iPhones. The report says that iPhones will have OLED screens in 2019. The plan was to do this with up to three new iPhone models. The following statements were translated with Google Translate, so bear in mind that it won't be 100% accurate:
"Apple recently started planning the iPhone model in 2019 and decided to adopt OLED in all three types," said an official from Apple, who said, "The OLED used in the iPhone X (TEN) is a low temperature polysilicon (LTPS) LCD Quality, performance, and so on."
Qualivian Investment Partners July 2022 Performance Update
Qualivian Investment Partners performance update for the month ended July 31, 2022. Q2 2022 hedge fund letters, conferences and more Dear Friends of the Fund, Please find our July 2022 performance report below for your review. Qualivian reached its four year track record in December 2021.  We are actively weighing investment proposals. Starting in November Read More
"Apple has decided to put all the OLED on the new iPhone model in 2019." If the new model is more than three kinds, the LCD model may be maintained. However."
This means that if true, the iPhone 11, iPhone X Plus and iPhone X Mini will ship with OLED displays. Nevertheless, this new rumor doesn't add anything new to what we already knew or hoped for. However, the report means that perhaps those rumors are one step closer to be confirmed as valid. The rumors, however, raise concerns in other companies, with shares of Japan Display falling 20% based on the report. Japan Display is working on LCD screens for Apple's iPhone models and even though the company is transitioning to OLED displays as well, the production of the panels is certainly not drastically sped up enough to meet Apple's needs, at least not until 2019.
Previous rumors from last year as per MacRumors indicated that the mid-sized 6.1-inch version would keep an LCD screen which would make it more affordable to consumers, while likely the iPhone X Mini and iPhone X Plus would stick with the OLED screens and cost likely $1,000. Implementation of the OLED panels would give Apple a new approach on the front, in order to implement the FaceID.
As per translation from MacRumors, Jialin Lu, a Deutsche Securities analyst told Taiwan's Economic Daily News that there will be at least one iPhone model that will arrive with triple rear cameras, instead of the emerging dual-lens technology, now implemented by many phone makers as well as the iPhone X and iPhone 8 Plus.
Apple would be able to handle more photographic data if there would be a third camera on the rear, as well as enhance the phone's portrait mode and other features. The real benefit of the third camera, however, would lay in the new depth-sensing feature and better zooming. The technology would likely be similar to that found on the Huawei P20 Pro.
So, what is there going to be on the iPhone 11, iPhone X Mini and iPhone X Plus?
Updated on