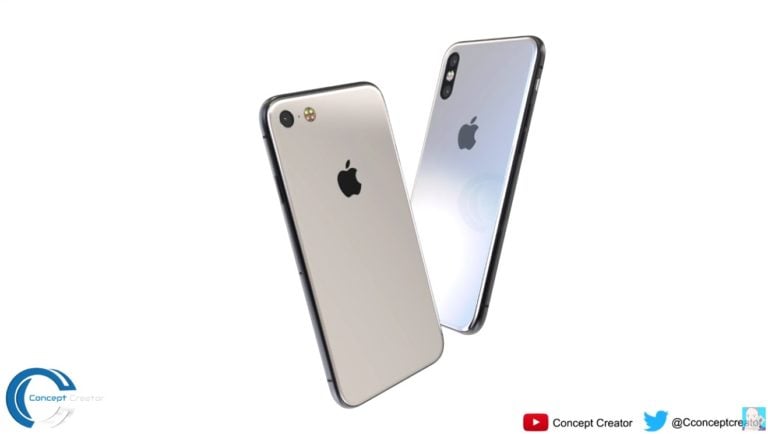 The new iPhone 11 is said to feature Apple's A12 chip, which is now in mass production according to a recent report.
A lot of the power behind a high-end smartphone is through the processor, and the new iPhone 11 should be no exception. With the A12 chip, we should see a phone that is significantly faster than the iPhone X – bringing us one of the top devices of this upcoming generation.
According to the new report, the A12 chip is said to be faster yet actually be smaller than previous generation chips. The chip in the iPhone 11 is build with a 7-nanometer design from Taiwanese supplier TSMC, says Bloomberg.
Qualivian Investment Partners July 2022 Performance Update
Qualivian Investment Partners performance update for the month ended July 31, 2022. Q2 2022 hedge fund letters, conferences and more Dear Friends of the Fund, Please find our July 2022 performance report below for your review. Qualivian reached its four year track record in December 2021.  We are actively weighing investment proposals. Starting in November Read More
Because the A12 chip is smaller, we should see a more energy efficient phone when compared to the model with the 10nm A11 Bionic chip that is found in the iPhone X, iPone 8, and iPhone 8 Plus. While the chip may not be a significant portion of what drains the battery, we should see at least a moderate decrease in the power consumption in the new iPhone 11.
It's safe to say that the smaller chip should give us increased speed in efficiency, too, based off of the fact that we saw a similar jump when Apple made the move from 12nm to 10nm chips around a year ago.
While the iPhone X wasn't too far behind, the Samsung Galaxy S8 and S8 Plus were actually the first Phones to move to 10nm, and you should expect them to move to 7nm chips sooner rather than later just as Apple is with the A12 chip in the new iPhone 11.
One main benefit of the smaller chip is that there is more space in the phone for Apple to work with. While it's not likely that the company will backtrack and include a 3.5mm jack once again, there may actually be space for it with a smaller chip and it would be a welcome change for those who miss being able to use their favorite pair of headphones rather than relying on Bluetooth.
As far as a release date for the new iPhone 11, we shouldn't expect it much sooner than September. It's important to note that the A11 Bionic chipset also went into production in May of last year, which means that we may see a similar release date this year. Apple should be able to avoid the problems they saw this generation, however, and release all of their phones at the same time rather than staggering releases.
Accompanying the new iPhone 11 launch in September should be iOS 12, giving those with the new phone a brand new operating system to toy around with. The release of iOS 12 at the same time as a new generation of smartphone should give us a fresh experience that is optimized for the new iPhone 11. It's unclear at this point what iOS 12 will bring, but we know that Apple is focusing mostly on stability rather than flashy new features.
In the past months, Apple has reaffirmed their commitment to quality over quantity. Previously, they had focused on pushing out as many features as possible as quickly as they could.
Unfortunately, this breakneck pace caused some stablility issues that required emergency patches, By allowing developers more time to implement features and holding back launches of new utilities until they are truly ready, we should see much more stable builds moving forward.
In addition to the new iPhone 11, we're expecting to see an iPhone 11 Plus as well as a cheaper LCD-equipped iPhone X equivalent which many are referring to as the iPhone 9. It remains to be seen what the phones will actually be called, however, as Apple threw us a bit of a curveball with the naming of the iPhone X.
Regardless of what the phones are called, however, it has all but been confirmed that we'll be seeing FaceID on each of the three phones that Apple is launching in September. This may make the choice between the handsets a little bit harder for some users, as the main draw of the iPhone X was this premium feature.
From what we can tell thus far, the new iPhone 11 is shaping up to be an excellent device. The A12 chips should lend it a significant amount of power that will allow it to compete with the best of the best from the likes of Samsung, and the smaller size should lend itself to a more compact phone with more space than what we saw this current generation.
With that said, all this new technology comes at a price. While it's unlikely that it will be significantly more expensive than the iPhone X due to the fact that that phone was already far to pricey for the majority of users, it's definitely going to be a luxury phone that is reserved for those with the resources to afford or lease it.
It remains to be seen whether the new iPhone 11 will see the same success as the iPhone X. The X was successful largely due to its novel design and excellent FaceID technology, but there doesn't seem to be anything quite as revolutionary with this next generation – at least as far as what has been leaked and announced thus far.
Apple phones always sell well, but will the new iPhone 11 with it's excellent A12 chip unseat the iPhone X as the fastest-selling iPhone in history? We're not so sure.
Updated on