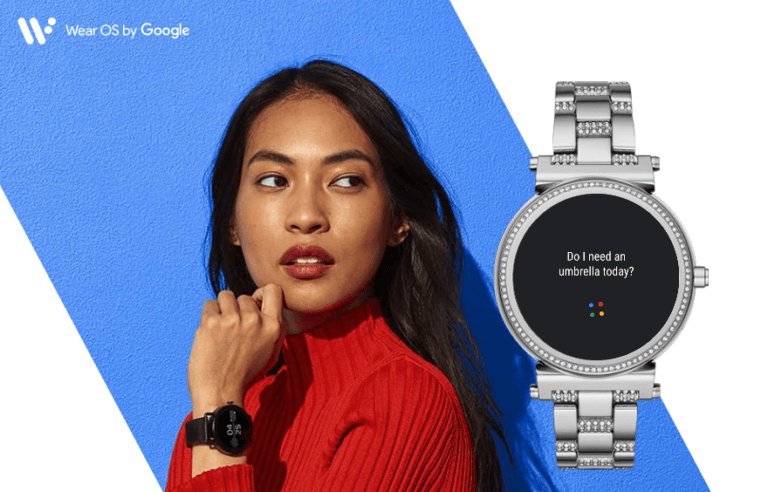 Google is making a strong push into the hardware business. After launching Pixel phones, Pixelbooks, and Pixel earbuds, the company will reportedly launch Google Pixel smartwatch this year. Reliable tipster Evan Blass says the Google Pixel smartwatch will be released later this year along with the Pixel 3, Pixel 3 XL, and second-generation Pixel Buds.
Besides the Pixel 3, Pixel 3 XL, and second-gen Pixel Buds, a reliable source tells me — with high confidence — that Google's fall hardware event will also introduce a Pixel-branded watch. Have a great summer!

— Evan Blass (@evleaks) May 10, 2018

Ray Dalio At Robin Hood 2021: The Market Is Not In A Bubble

At this year's annual Robin Hood conference, which was held virtually, the founder of the world's largest hedge fund, Ray Dalio, talked about asset bubbles and how investors could detect as well as deal with bubbles in the marketplace. Q1 2021 hedge fund letters, conferences and more Dalio believes that by studying past market cycles Read More
The search engine giant recently rebranded the Android Wear as Wear OS. And the Pixel smartwatch will give Google an opportunity to show off the full capabilities of its wearable software. It could also inspire other Android smartwatch makers to improve their own design. Sources told German site WinFuture that Google is working on three Pixel-branded smartwatches code-named Ling, Triton, and Sardine. The devices could come in different sizes.
Google Pixel smartwatch design
A Pixel-branded smartwatch makes a lot of sense for Google. The market is flooded with tons of Android wearable devices, but they lag far behind the Apple Watch. We haven't yet seen any leaked images or renders of the Pixel smartwatches, so their design remains a mystery. But we expect Google to design smaller, sleeker, and aesthetically-pleasing smartwatches that would help it compete with the Apple Watch.
Since the company is working on three different Pixel watches, there could be a model focused on sports tracking and another dedicated to style. The search engine giant has to find a balance between price, features, and design. It has to ensure that the devices look good on male and female wrists.
Google Pixel smartwatch: Expected features
The Pixel watches are expected to have high-end specs with the stock version of Wear OS. Since Google will control both the software and hardware of it smartwatches, we should expect them to receive faster software updates and support. The Google Pixel smartwatch will likely be powered by Qualcomm's quad-core Snapdragon 3100 chipset. Qualcomm has been working with Google to design the new chipset.
The Snapdragon 3100 will use the ARM Cortex-A7 architecture and Adreno 304 graphics processor. It will be manufactured using 28nm process technology. The new, smaller processor will also allow Google to shave off a few millimeters from the overall width of the device. The Snapdragon 3100 is said to have a dedicated power management integrated circuit called "Blackghost."
Blackghost would run separately from the main chip, which would be used only when the smartwatch is active. It will help improve the battery life and allow the watch to respond to voice commands without being woken up. Qualcomm told Wareable that the new processor would support built-in features like Wi-Fi, GPS, LTE, Bluetooth, pedometer, heart rate sensor, and other fitness features. The chipmaker has already confirmed that the Snapdragon 3100 would debut this fall.
We expect the Google Pixel smartwatch to offer at least three days of battery life. A longer battery life means the fitness features and sensors would be able to last longer. The Wear OS will have an enhanced battery saver mode, but it will restrict the number of features you can use when it's turned on.
Consumers would expect the Pixel watches to feature an in-display fingerprint sensor or an advanced facial recognition system. The Wear OS currently allows you to secure your device via a PIN code, which is not the best security measure. A secure biometric technology could go a long way in taking smartwatches mainstream.
We also expect the Pixel watches to offer water- and dust-resistance so you can wear them while swimming. It will also allow you to track your workout in your local swimming pool without having to worry about ruining your watch. Users would also appreciate it if it comes with comes tons of fitness tracking capabilities. Apple, Fitbit, Garmin, and Samsung have been focusing heavily on health and fitness features with their wearable devices. The health tracking features would allow Pixel watches to compete better with Apple and other rivals.
Google Pixel smartwatch release date
Evan Blass has said that the Pixel watches will be released alongside the Pixel 3 and second-gen Pixel Buds 2 at Google's fall hardware event. Qualcomm has also confirmed that its Snapdragon 3100 chipset would debut this fall. Google tends to refresh its Pixel smartphones in October. So, we should expect the Pixel watches to debut this October. In terms of availability, Google would sell them through its own website and wireless carriers and major retail outlets.