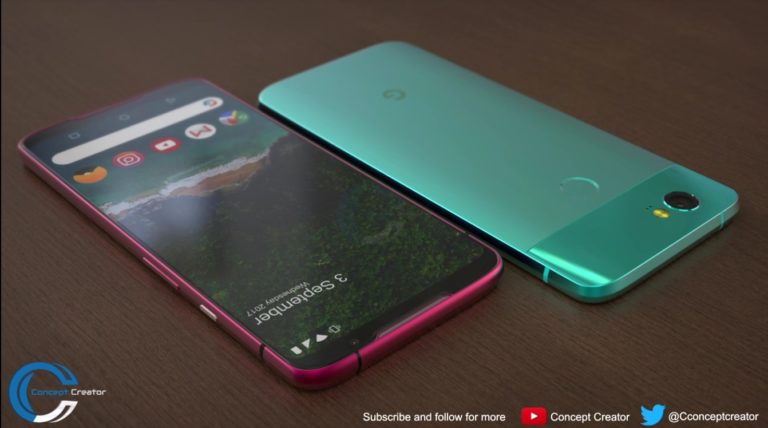 While The Google Pixel 2 is still selling decently well and most users are satisfied with their device, many are looking forward to what we'll see with the company's next effort. We've collected the latest in Google Pixel 3 news to help you get a sense of the sort of device we may see later this year.
Google Pixel 3 News: Release Date
One of the first questions everyone asks when anticipating a new phone is when exactly we'll get our hands on the upcoming device? Knowing new features is all well and good, but we really won't know what to expect until we see an official announcement – making a release date an important part of the equation.
Ray Dalio At Robin Hood 2021: The Market Is Not In A Bubble
At this year's annual Robin Hood conference, which was held virtually, the founder of the world's largest hedge fund, Ray Dalio, talked about asset bubbles and how investors could detect as well as deal with bubbles in the marketplace. Q1 2021 hedge fund letters, conferences and more Dalio believes that by studying past market cycles Read More
While we don't have any news as to a specific release date, it's safe to assume that the phone will launch in the fall of this year. Considering that the Pixel 2 first launched in October 2017, it would make sense to see the next flagship launch around a year later. With that said, we haven't received much Google Pixel 3 news that points to any specific release date, so it's certainly possible we'll be surprised.
Google Pixel 3 News: Notch, or no Notch?
When the iPhone X launched, it was an incredibly divisive phone. While many praised the innovative new FaceID technology, others were disappointed in the large notch that broke up an otherwise-seamless display. Love it or hate it, there's no use denying that the iPhone X was the fastest-selling iPhone in history – leaving several Android manufacturers to try to emulate the success with their own form of the Notch.
After news broke that Android P would be featuring support for the Notch, many made the logical conclusion that the Pixel 3 would feature such a notch itself. However, recently leaked images from the Android P beta suggest that this Google Pixel 3 news may have been off-base. The images show a phone that looks a lot like the Pixel, in all its glory sans-notch.
There's no guarantee that the phone in the Android P image is actually the upcoming flagship, but it's becoming more and more clear that we'll see a more traditional design once more Google Pixel 3 news and leaks continue to surface.
The news that the phone will feature a more traditional design makes sense – especially given that this is only the third phone that Google has released. Given that they are so new to the smartphone scene, changing up their design philosophy so rapidly so soon may be ill-advised – even with a company with the resources and talent of Google taking the reins.
Google Pixel 3 News: Features
Outside of the information regarding the Notch and a guess as to the release date, we have precious little Google Pixel 3 news. Given recent smartphone trends and what we've seen from Google in the past, however, it's safe to make some assumptions as to the features that will be included with the new device.
When more Google Pixel 3 news surfaces we'll be sure to post more information, but we'll mostly likely see some of the features mentioned below.
As far as power goes, it's a safe bet that the Google Pixel 3 will feature the Snapdragon 845 processor – Qualcomm's latest chip. Like the majority of other high-end flagships, the Pixel 3 will offer the utmost in speed and performance – boosted by the latest and greatest from the most popular mobile chip manufacturer.
Backing up the processor will likely be a good amount of RAM and the latest Android operating system. While not every phone is on the most current version of Android, you can safely assume that all Google Pixel phones will be some of the first to receive the updates to new builds given that Google themselves are responsible for developing the operating system as a whole.
As mentioned above, Google Pixel 3 news with regards to design is still up in the air. While some still believe we'll see a notch from the device, others are more convinced that we'll see a signature edge-to-edge display that has become standard across a number of premium flagships.
Due to the near bezel-less design, it's also possible that the Pixel 3 will be one of the first smartphones to implement in-display fingerprint scanners.
This security feature will likely become standard in the next few generations of phone, but it's a relatively new feature that very few manufacturers have yet to implement. The Google Pixel 3 would do well to feature it themselves, as it would give them a leg up on the competition.
As we get closer to the eventual release date, more Google Pixel 3 news should surface. But until we know more, we'll likely have to be content with a pile of uncertainties. If there's one thing that's certain, however, it's that the company is well on their way to pushing a release out the door, and you should expect to get your hands on the device in fall of this year.