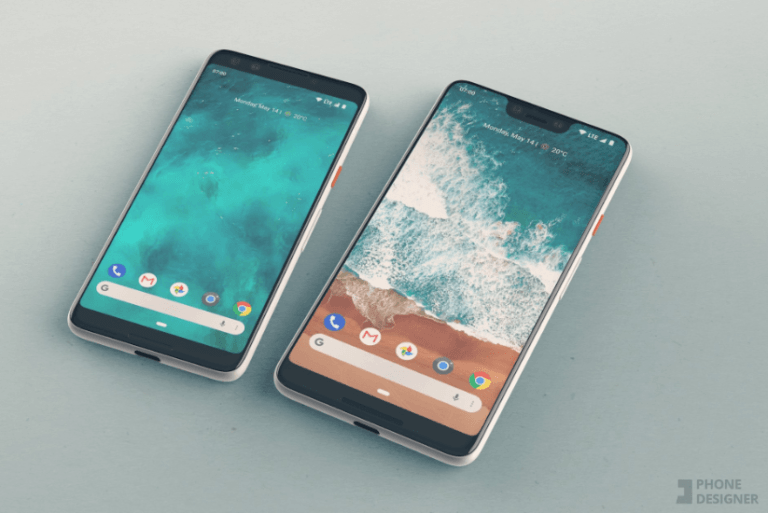 There have been only a handful of leaks about the Google Pixel 3 so far, and most of them came from not-so-reliable sources. Now the ever-reliable Bloomberg contributor Mark Gurman has revealed some interesting details about the Google Pixel 3 and Pixel 3 XL, including the fact that they could be manufactured by Foxconn. The Pixel handsets have been praised by critics, but they are yet to make a major impact in the consumer market.
Google Pixel 3 to be assembled by Foxconn
Sources familiar with the development told Bloomberg that Google was in talks with Foxconn to assemble its next-gen Pixel smartphones. Foxconn is the same company that assembles iPhones for Apple and Nokia devices for HMD Global. It means Google is much more involved in the Pixel 3 and Pixel 3 XL development than its previous smartphones. By asking Foxconn to assemble the phones, Google will control the whole process of design, development, and manufacturing.
And finally, a another viewing angle.#Pixel3 #Pixel3XL pic.twitter.com/wNe0WtO30y

Robinhood 2021 Conference: Cathie Wood discusses her investment process with Lee Ainslie [Exclusive]

ARK Invest is known for targeting high-growth technology companies, with one of its most recent additions being DraftKings. In an interview with Maverick's Lee Ainslie at the Robinhood Investors Conference this week, Cathie Wood of ARK Invest discussed the firm's process and updated its views on some positions, including Tesla. Q1 2021 hedge fund letters, Read More

— Jonas Daehnert (@PhoneDesigner) May 30, 2018
In the past, Google would work in collaboration with HTC (Pixel, Pixel XL, Pixel 2) or LG (Pixel 2 XL). HTC and LG were involved in the design as well as the manufacturing process. Notably, Google has completed the acquisition of part of HTC's mobile division for $1.1 billion. The engineering talent Google got through the HTC deal is "heavily involved" in the Pixel 3 hardware and software development process.
Verizon to remain Google's exclusive carrier partner
Sources told Bloomberg that Google was aiming to release the Pixel 3 and Pixel 3 XL in October, a few weeks after Apple's next-gen iPhones go on sale. The search engine giant unveiled the original Pixel as well as last year's Pixel 2 in October. The report suggests that Google will stick to its traditional release cycle. Earlier, there were speculations that the company could release Pixel 3 in August or September.
Gurman added that Verizon Wireless would remain the exclusive carrier partner for Google Pixel 3 and Pixel 3 XL. Verizon was also the exclusive partner in the US for the previous generation Pixel phones. You'll be able to buy the new devices at Verizon stores, but you won't necessarily have to be a Verizon customer to purchase the Pixel 3. That's because Google will also sell the unlocked variant of its phones directly through the Google Store website and through Project Fi.
Google Pixel 3 XL to have a notch
A few days ago, we came across leaked Google Pixel 3 and Pixel 3 XL screen protectors that were posted on Weibo. The screen protectors showed that the larger Pixel 3 XL would have a display notch similar to the iPhone X. Twitter tipster Ice Universe claimed that LG Display would supply "notch OELD screens" for the next-gen Pixel flagship.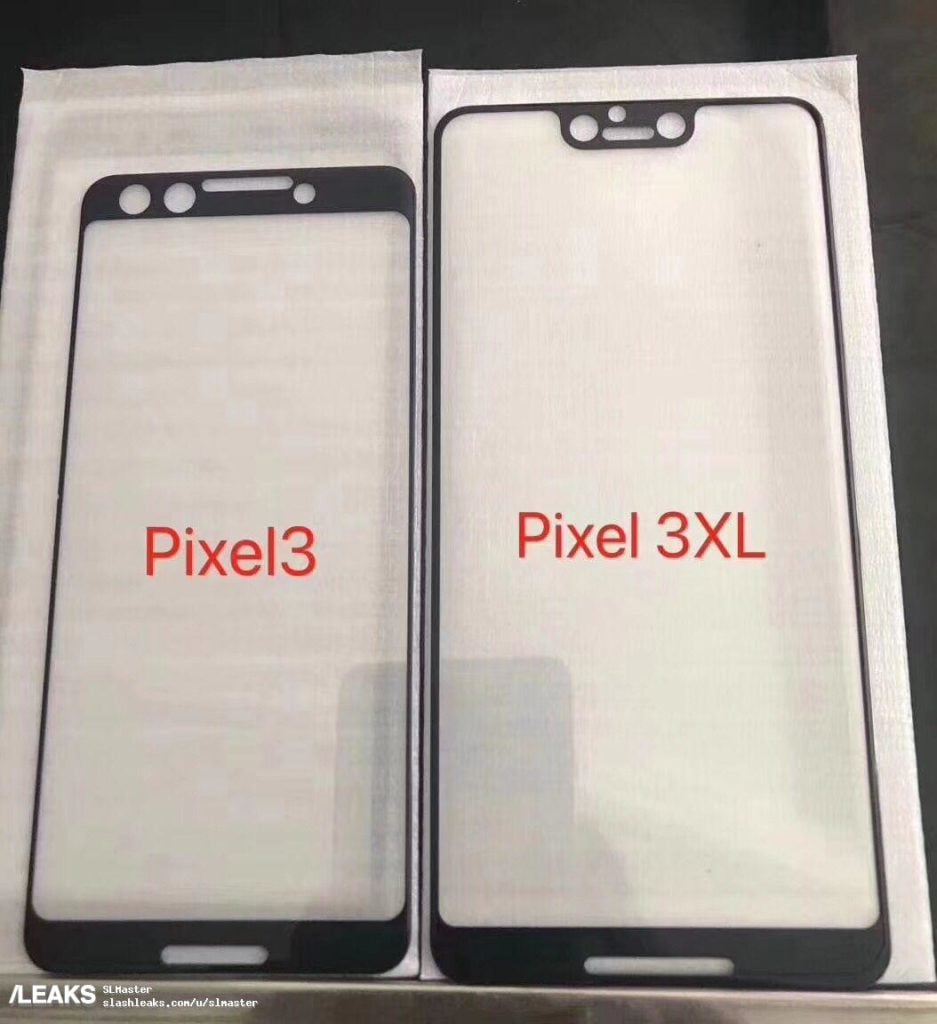 Bloomberg has confirmed that the Pixel 3 XL will indeed have a display notch, while the regular Pixel 3 would look similar to last year's Pixel 2. The Pixel 3 XL will also have a nearly edge-to-edge screen, except that there would be a thick chin at the bottom. The smaller model will have bezels at both top and bottom. Gurman said the notch on the Pixel 3 XL won't be as wide as it is on the iPhone X, but it will be comparatively taller.
The search engine giant plans to eventually remove the bezels from its flagship smartphones. But it is keeping the top notch and bottom chin this year to offer stereo speakers on the front.
New Pixel phones to have dual selfie cameras
Google's Pixel 2 and Pixel 2 XL offer excellent cameras even though they have only a single lens on the back and a single sensor on the front. According to DxOMark, the Pixel 2 camera is even better than the iPhone X, which sports a dual camera system on the rear. Google uses AI and machine learning to enhance photography and take portrait mode images.
For some reason, the Pixel 3 and Pixel 3 will have dual cameras on the front. Holes for the two front cameras were also visible in the leaked screen protectors. According to Bloomberg, the Pixel 3 XL will have dual front cameras, but it will feature only a single lens on the back. That's a surprising move considering rivals such as Huawei have launched flagship phones with triple rear cameras to take better photos.
It is unclear why Google will include the second camera on the front. If it wanted to offer portrait selfies, it could have achieved it via machine learning and AI. It's possible that the second front camera could be for a Face ID-like facial recognition technology.
Other rumored features and specs
The Pixel 3 and XL version are likely to be powered by Qualcomm's Snapdragon 845 chipset and at least 6GB RAM. The phones would run Android P right out of the box. Android P brings native support for the display notch, allowing developers to optimize their apps for the top cutout. The software will also deeply integrate Google Assistant with different aspects of the phone. It will have AI to study your habits and adjust the display brightness for you.
The Android P will also use AI for battery management. It will automatically shut down the apps in the background that you are unlikely to launch anytime soon to save battery life. There will also be Actions and Slices to show you an app's native UI when you type a global search on the device. They will allow you to book Uber without having to launch the Uber app. Android P also introduces Digital Well Being to let you know how much time you spend on different apps. You can also set a time limit for each app.