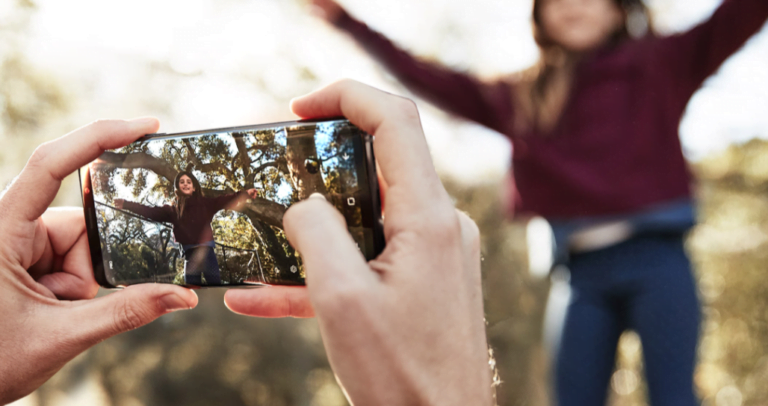 Google Lens is getting smarter and more capable as well. The new tool within the feature now allows users to copy and paste real-world text, Google revealed at the I/O 2018.
For those unfamiliar with the Google Lens, it is a feature which when pointed at something uses augmented reality to recognize the object, such as clothing items, animals, plants, food, and more. Now, it can also be used to copy and paste text as well.
To use the Google Lens copy-and-paste feature, select the text in the camera as it is normally done. So, you will be able to point to an image with a text, and copy that text and paste it in the phone, and then use it to send in an email or a text message.
How Warren Buffett Went From Hating To Loving Banks
Since the financial crisis, Warren Buffett's Berkshire Hathaway has had significant exposure to financial stocks in its portfolio. Q1 2021 hedge fund letters, conferences and more At the end of March this year, Bank of America accounted for nearly 15% of the conglomerate's vast equity portfolio. Until very recently, Wells Fargo was also a prominent Read More
In a blog post, Google says that the new addition – dubbed as smart text selection – can be used to copy recipes, Wi-Fi passwords, and gift card codes to a phone. Further, the Lens can also be used to search text like restaurant menu items, to view photos and also get information and answers about them.
From traffic signs to business cards to restaurant menus, words are everywhere. Now, with smart text selection, Google Lens can connect the words you see with the answers and actions you need. #io18 pic.twitter.com/NB4Ima4is4

— Google (@Google) May 8, 2018
"Say you're at a restaurant and see the name of a dish you don't recognize—Lens will show you a picture to give you a better idea.  This requires not just recognizing shapes of letters, but also the meaning and context behind the words," Google says.
Also, Google is adding Style Match in the Lens. The new capability allows you to detect certain styles in the objects. "In a few weeks, a new Google Lens feature called style match will help you look up visually similar furniture and clothing, so you can find a look you like," the search giant tweeted.
Going forward, the Lens will also offer real-time results, the company said. "By proactively surfacing results and anchoring them to the things you see, you'll be able to browse the world around you, just by pointing your camera," Google said.
All these features (except for the real-time one) will be made available in the next few weeks. Users will be able to access these features from the camera app on their phone. The feature currently supports phones from the following brands – Pixel, TCL, OnePlus, BQ, Asus, Xiaomi, Sony, HMD/Nokia, Transsion, LG, and Motorola. Interestingly, Google at the I/O 2018 made no mention if Google Lens will be integrated to the devices from Apple, or even Samsung as well.
Google Lens was first announced at last year's I/O conference. Initially, it was integrated only within the Google Assistant, but now it is being made available to all via the Android smartphone camera. The Lens feature is proving to be one big part of Google's AI plan.
Google Lens integrates Google's latest tech in the computer vision and natural language processing within the search. Google uses its expansive knowledge and data base to get needed info for the Lens, such as data on street signs, screens, restaurant menus, books, landmarks and more. The aim is to allow users to know all about their environment, including things within that environment.
In addition, the Lens feature from the company does assert Google's dominance in generating more useful AI features than rivals Amazon and Facebook. Now and then the search giant gives a demo of how its technology can serve everyday users, along with making data centers and other hardware smarter.
Separately, Google announced another AI inspired feature at the I/O 2018. This new tool, which is included in the Google Photo app, helps to rework your vintage family pictures. With a single click, the tool quickly studies the vintage image to add color to the black-and-white photo. The feature, however, is still under development, and will be available soon.
Meanwhile, Google has launched a few other tools in the Photo app at I/O 2018 that can help you make images look attractive. One such tool turns the background of an image into black-and-white, but one object in that photo (identified by AI) is singled out and remains in color. The said feature will be made available within the Photos app sometime this week.
Google is also adding "Suggested Actions" to the Photos app. The tool offers users some "smart actions," which according to the company are powered by AI. Suggestions may include things like sharing a photo with a friend, hide a screenshot from the library, or brighten a dark picture. Further, Google Photos now also has the capability to convert photos into PDF's from within the app itself.