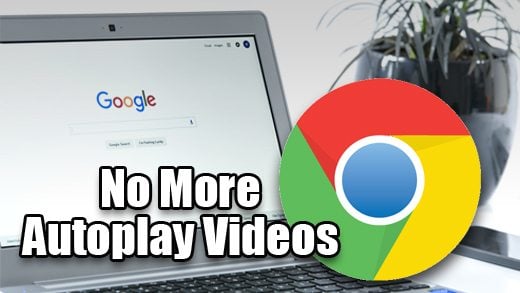 A new version of Google Chrome has started to roll out to a number of users that further addresses annoying autoplay videos.
As the prevalence of ad blockers continues to climb, website owners are looking for any way they can to maximize their profit – and autoplay videos are an unfortunate result of trying to force ads or other content on users in an effort to recoup declining income. It's understandable that website owners want to be paid for the work they put into their sites, but Google Chrome sides with the users in this instance – affirming that autoplay videos are a problem and using this update to address the issue.
How Warren Buffett Went From Hating To Loving Banks
Since the financial crisis, Warren Buffett's Berkshire Hathaway has had significant exposure to financial stocks in its portfolio. Q1 2021 hedge fund letters, conferences and more At the end of March this year, Bank of America accounted for nearly 15% of the conglomerate's vast equity portfolio. Until very recently, Wells Fargo was also a prominent Read More
The latest google chrome update and the one that should further address autoplay videos is version 66. It includes changes that will stop Chrome from automatically playing videos if the sound is on by default. Rather than release the update to the entire public at once. The Google Chrome fix is rolling out to individual users gradually – giving the ability to fix autoplay videos to small portions of the user base at a time until it's a standard feature on the latest build. The reason for this gradual rollout is so that Google can collect information from the browser and figure out which sites frequently offend with the autoplay videos feature. As they build a database of websites that need to be altered, the rest of Google Chrome users will be able to get their hands on this exciting new update.
What the update means is that you should essentially be able to avoid having sites randomly blast audio out of your speakers when you visit a new site, choosing instead to play audio only if you've chosen to play on that service in the past. That means autoplay videos will continue to be a staple on sites like YouTube if you're a frequent user of that service.
If you're a new user to Google Chrome and haven't started building up a browser history and letting the browser know your preferences, you'll find that the browser will still autoplay videos on more than 1000 popular websites where people generally play videos with sound. What this means is that the Google Chrome update doesn't serve to remove the autoplay videos entirely, rather learning what your preferences are and adjusting accordingly.
"As you browse the web, that list changes as Chrome learns and enables autoplay on sites where you play media with sound during most of your visits, and disables it on sites where you don't," explains Google product manager John Pallett. "As you teach Chrome, you may find that you need to click 'play' every now and then, but overall the new policy blocks about half of unwanted autoplays, so you will have fewer surprises and less unwanted noise when you first arrive at a website."
This change is just the latest in a series of updates in which the Google Chrome experience has been improved for the end user. Chrome 64, for example, allows any user to mute an entire site rather than forcing them to rely on the more temporary "mute tab" feature. Additionally Google is testing Chrome updates specifically for Windows 10 users – adding Native notifications support as well as support for precision trackpads. At this point, we have no ETA for when these features will be released, but at least now we will soon have the option to address those pesky autoplay videos.