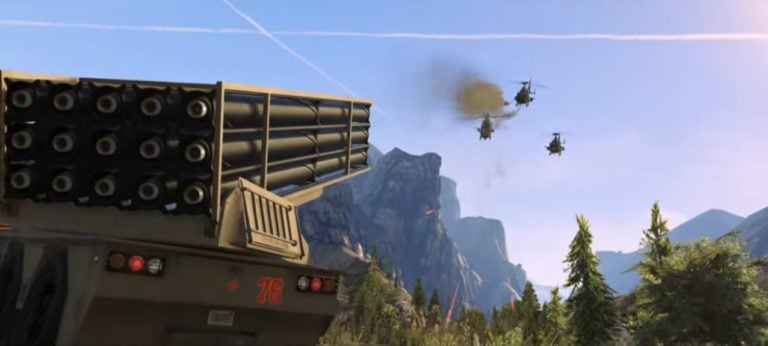 As the most successful gaming franchise in history, grand theft auto continues to make huge profits for developers Rockstar. The most recent online mode is a minor cash cow for the company and they seem keen to bring people back into the game with the addition of a new way to get $1,000,000 in GTA Online currency.
The ability to get $1,000,000 in GTA online currency is only a limited time affair, and you need to take advantage of this promotion in order to secure other free cash and continue to work your way through the grind of unlocking the various vehicles and weapons that populate the GTA online world.
With the release of Red Dead Redemption 2 on the horizon, Rockstar is clear,y looking to capitalize on some of the hype surrounding their company by ushering in even more players into their most popular title. It's an excellent incentive to start playing onvery again and taking advantage of this promotion to get $1,000,000 in GTA online currency is pretty painless.
Hayden Capital 2Q22 Performance Update
Hayden Capital's performance update for the second quarter ended June 30, 2022. Q2 2021 hedge fund letters, conferences and more Dear Partners and Friends, The markets continued to sell-off in the second quarter, especially for internet-based businesses.  This year continues to be the toughest stretch for us, since the Hayden's inception.  Inflation concerns and the Read More
To start, any gamer who logs in this week will receive a gift of $250,000 which is just the start of the quest to get $1,000,000 in GTA online currency. Just by logging in, you will be well on your way to making out the gift, and the rest of the process is pretty simple as well.
"Southern San Andreas is rewarding the entrepreneurial spirit of its citizens; whether you're fresh off the plane at LSIA or a longstanding VIP, everyone who logs in to GTA Online this week will qualify for a state sponsored gift of GTA$250K. To keep your hustle running like clockwork, they'll also slide you an additional GTA$150K for each subsequent day you log in to GTA Online this week, through May 14th. Earn over GTA $1,000,000 for participating every day. All bonus cash awards will be deposited into your Maze Bank account between May 15th and May 21st"
As is similar with many mobile games, for the duration of the event Rockstar will be paying an additional $150,000 worth of online currency each day that you log into the servers. This essentially means you'll get $1,000,000 in GTA just for playing.
So if you were considering coming back to wreak havoc in the GTA servers, consider logging back in during the event to get $1,000,000 in GTA online currency.
If you're not seeing your currency put into your Maze bank account, worry not as that is by design. Once Rockstar has verified that you have been logging in during the promotional period you'll get $1,000,000 in GTA following the conclusion of the event.
For those of us who are avid players of the gaming, getting the gta online cash should be relatively painless as it just involves logging in as usual. For those of us who are more casual, this pro,optional period might just be the motivation needed to get us to log in each day during this period for the ability to get $1,000,000 in GTA online currency.
In addition to the ability to get $1,000,000 in GTA, there will also be a selection of new and unique, vehicles, missions, as well as discounts for in-game purchases.
So if you'd like to make sure you secure that cash reward, make sure you're logging into GTA online during the duration of this special event. Whether it's to finally buy that Buzzard chopper or to buy that last piece of prime real estate, heaven knows we could stall use that extra one million.
Updated on