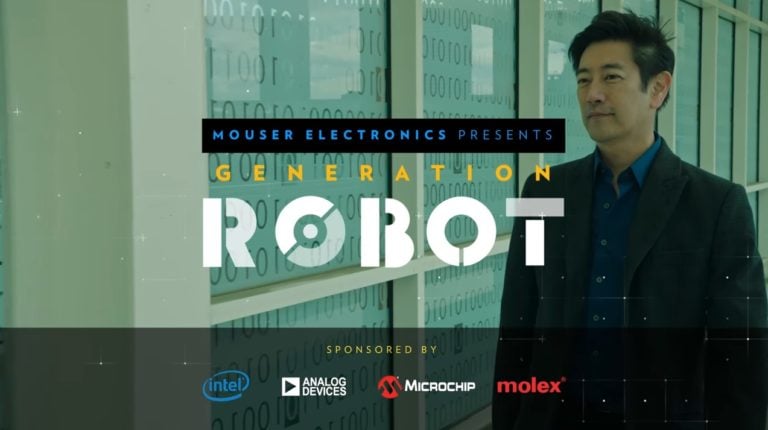 Mouser Electronics and Grant Imahara Demystify Misconceptions of Robots Working with People in "Generation Robot" Series
May 23, 2018 – Mouser Electronics Inc., a leading global distributor of electronic components, along with celebrity engineer Grant Imahara, today released the second video in the Generation Robot series, part of Mouser's award-winning Empowering Innovation Together™ program.
In the newest video, Imahara travels to Augsburg, Germany, to visit the innovative KUKA Development and Technology Center, where engineers design robots that work in environments from docks to doctors' offices. Imahara will investigate what it really means for humans and robots to collaborate and how humanity will benefit from this interaction. The new series is once again supported by Mouser's valued suppliers Analog Devices, Intel®, Microchip Technology and Molex.
Qualivian Investment Partners July 2022 Performance Update
Qualivian Investment Partners performance update for the month ended July 31, 2022. Q2 2022 hedge fund letters, conferences and more Dear Friends of the Fund, Please find our July 2022 performance report below for your review. Qualivian reached its four year track record in December 2021.  We are actively weighing investment proposals. Starting in November Read More
As robots become more mainstream and begin to work alongside people in all types of industries, concerns and misconceptions around these machines are likely to increase. The new video explores philosophical topics, such as the many benefits of robots' collaborating with humans (rather than replacing them in many roles) and whether replacement would eliminate jobs. Imahara will also tackle technical concepts like the functional difference between a collaborative robot and traditional industrial robots, as well as the roles of artificial intelligence (AI) and machine learning in the collaborative robots of the future.
"Robots are undoubtedly a major part of our future, but exactly how we work with them — and alongside them — is still relatively uncertain," said Glenn Smith, President and CEO of Mouser Electronics. "With the Generation Robot series, Mouser and Grant Imahara look to highlight the top engineering minds that are working to answer these questions."
"This series looks beyond the basic question of 'can we build a better robot?' to the real question: whether we should. And if we do, how does that change our role in the world?" added Imahara.
Since 2015, Mouser's Empowering Innovation Together program has been one of the most visible and recognized programs in the electronic component industry, featuring projects ranging from 3D printing objects in space to the amazing benefits of technologies that are Shaping Smarter Cities. For 2018, Mouser's goal is to reach even more innovators around the globe with the Empowering Innovation Together program through the focus of how robots impact humanity.
To learn more about this and all of Mouser's Empowering Innovation Together series, visit www.mouser.com/empowering-innovation and follow Mouser on Facebook and Twitter. Watch the new video below.
About Mouser Electronics
Mouser Electronics, a Berkshire Hathaway company, is an award-winning, authorized semiconductor and electronic component distributor focused on rapid New Product Introductions from its manufacturing partners for electronic design engineers and buyers. The global distributor's website, Mouser.com, is available in multiple languages and currencies and features more than 5 million products from over 700 manufacturers. Mouser offers 23 support locations around the world to provide best-in-class customer service and ships globally to over 600,000 customers in more than 170 countries from its 750,000 sq. ft. state-of-the-art facility south of Dallas, Texas. For more information, visit www.mouser.com.
About Grant Imahara
Well known in the engineering community, Grant Imahara has paired his engineering expertise with a successful TV and film career. In addition to his roles on MythBusters and BattleBots, Imahara has worked on many famous robotic characters, including R2-D2 from Star Wars, the talking robot skeleton sidekick Geoff Peterson from The Late Late Show with Craig Ferguson, and the Energizer Bunny.
Trademarks
Mouser and Mouser Electronics are registered trademarks of Mouser Electronics, Inc. All other products, logos, and company names mentioned herein may be trademarks of their respective owners.
Intel is a registered trademark of Intel Corporation in the United States and other countries.
Updated on