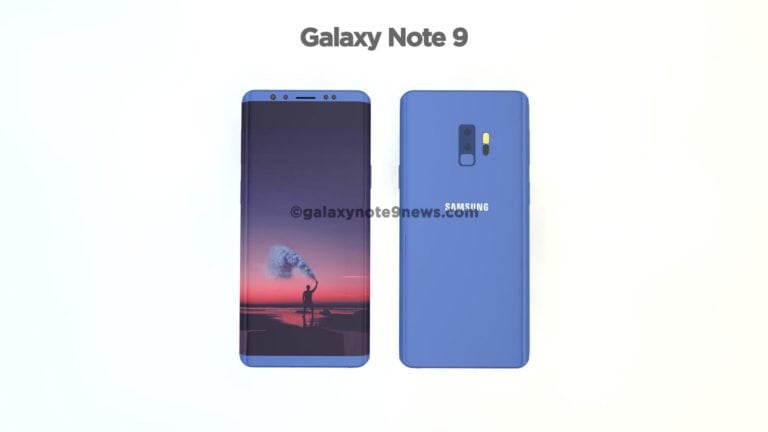 New Galaxy Note 9 news suggests we'll see a major revamp to Samsung's Bixby assistant among other notable upgrades.
While the Galaxy S9 just recently released, fans of Samsung's are already looking forward to the Galaxy Note 9 in hopes of a phone that is more than just an iterative upgrade. The S9, unfortunately, wasn't much of a financial success due to the lack of significant new features when compared to its predecessor. The company seems to be taking a different approach with the Note 9, however, introducing some perks that may make it well worth the upgrade.
It's important to note that there is some conflicting information out there regarding the Galaxy Note 9 news and what the new phone will feature. For example, some outlets report that the phone will be the first phone from Samsung to include an in-display fingerprint scanner while others suggest we'll have to wait until the S10 to get our hands on that convenience. For this reason, take any information with a grain of salt.
Option Trading and the Future of Option Alpha with Option Alpha's Kirk Du Plessis
ValueWalk's Raul Panganiban interviews Kirk Du Plessis, Founder and CEO of Option Alpha, and discuss Option Alpha and his general approach to investing. Q1 2021 hedge fund letters, conferences and more The following is a computer generated transcript and may contain some errors. Interview with Option Alpha's Kirk Du Plessis
Galaxy Note 9 News, Rumors, And Leaks
As far as the most recent Galaxy Note 9 news, The Korea Herald announced  that the phone will feature a new upgrade to Bixby – the popular Samsung virtual assistant. While Bixby has failed to have the same draw as services like Google Assistant, it's certainly taking major steps forward and we should see an increasingly capable utility if this Galaxy Note 9 news is to be taken to heart. We're excited to get our hands on the Note 9 and see what Bixby is capable of.
Other Galaxy Note 9 news hints at the fact that we may see a larger battery. The Note 8 features a 3300 mAh battery which isn't bad but isn't great. With some phones exceeding 4000 mAh capacity, it would be nice to see Samsung take a page from that book and increase the capacity on their main flagships.
Another piece of Galaxy Note 9 news suggests we'll see a new color for the phone, dubbed "Teddy Brown." How exactly that shade will look remains to be seen, but it will add some more variety and customization that may serve to draw in more and more users once the phone releases in the fall of this year.
Speaking of the release date, we're expecting the Note 9 to release sometime in the early fall or late summer. It's looking likely that the phone will release a little bit earlier than we've seen with past generations – perhaps due to the lackluster sales of the S9. We should be able to get our hands on it within the coming months, perhaps even ahead of the launch of the brand new iPhones.
Galaxy Note 9 News: What We'd LIke To See
As far as other Galaxy Note 9 news goes, it breaks down at this point into rumors and speculation. Despite being relatively close to the reveal we've seen surprisingly few leaks. We may see more information come out in the coming months, but until we get close to that potential July or August announcement it's going to be a lot of guesswork as to what we'll see with the upcoming device.
However, given smartphone trends we can make some educated guesses as to the phone's specifications.
It's pretty safe to say – even without comprehensive Galaxy Note 9 news – that the phone will be a significant upgrade in power when compared to the Note 8. It's expected that the phone will feature the Snapdragon 845 processor or an equivalent proprietary chip from Samsung depending on when it's launched, and this will be a big bump up from the Note 8.
It's important for Samsung to realize, however, that a linear power upgrade isn't enough to convince users to invest in a new phone – as made painfully evident by the sales (or lack thereof) of the S9. Fortunately, it seems as if recent rumors of the Galaxy Note 9 being another boring device are rather unfounded.
For many users, the inclusion of a Bixby revamp combined with better power and a potential in-display scanner will be more than enough to warrant the upgrade if they're a generation or two behind the curve, and it's looking likely that Samsung will see more success with their upcoming Note revamp than they did with the S9. Only time will tell, however, whether these efforts to make thesmeslves stand out work flawlessly or fall flat.