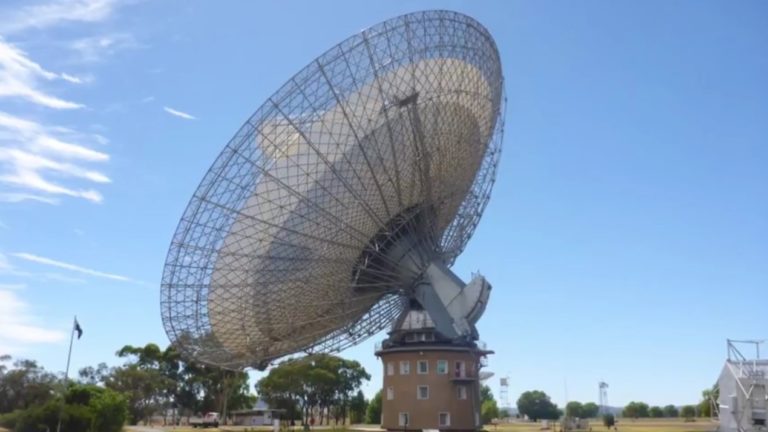 NASA and a new project called Breakthrough Listen are both taking steps in the coming years to focus on the quest to find aliens.
Back on May 7th, Breakthrough Listen announced updates to the CSIRO Parkes Radio Telescope in New South Wales, Australia. This update to the telescope will give researchers the tools they need to scan millions of stars across the Milky Way over a span of 60 days – giving them the chance to find aliens, or at least evidence that they might exist.
The Breakthrough Listen project to find aliens has a significant amount of funding behind it, with $100 million to spend for a group of scientists (originally including the late physicist Stephen Hawking) that was founded back in 2016 in an effort to find aliens.
Peter Lynch: How Investors Can Find Their Edge
Peter Lynch was one of the best growth investors of all time. As the Magellan Fund manager at Fidelity Investments between 1977 and 1990, he averaged a 29.2% annual return. Q1 2021 hedge fund letters, conferences and more The fund manager's investment strategy was straightforward. He wanted to find growth companies and sit on them Read More
This project was founded based on the understanding that we should also be listening in order to find aliens rather than just trying to find them visually. Considering the vastness of outer space, it's far more likely we will be able to intercept a signal rather than see aliens themselves – making this project very important.
Breakthrough Listen has spent time in the past with the Parkes telescope but only scanned one single point at a time with a focus near the sun. This new update allows them to scan the entire sky at a rate of 130 gigabits per second – making it much more likely that we'll be able to find some signal of alien life.
"With these new capabilities, we are scanning our galaxy in unprecedented detail," Danny Price, a research fellow at Breakthrough Listen, said in a statement. "By trawling through these huge datasets for signatures of technological civilizations, we hope to uncover evidence that our planet, among the hundreds of billions in our galaxy, is not the only where intelligent life has arisen."
In addition to the efforts from Breakthrough Listen, the United States House of Representatives has also introduced a bill that would give $10 million a year to NASA to be dedicated towards finding aliens.
"NASA shall partner with the private sector and philanthropic organizations to the maximum extent practicable to search for technosignatures, such as radio transmissions, in order to meet the NASA objective to search for life's origin, evolution, distribution and future in the universe," says the bill.
It's important to note that the bill to find aliens hasn't passed yet and still has to clear both the House and the Senate. If it is passed, however, it would mark the first time since 1992 that NASA has received federal funding specifically dedicated to the search to find aliens – often referred to as SETI, or the search for extraterrestrial intelligence.
If this funding were to pass, it would give NASA the resources they need to commit time to the search to find aliens. That hasn't been a priority for the organization as funding has been increasingly limited, but with funds that are specifically earmarked for the task, they'll be able to put some of their best minds up to the task.
NASA already spends a significant amount of time trying to locate conditions that would support life, but very little actually looking for intelligent alien life. These funds could change that, and give the organization the resources they need to increase the breadth of their approach.
The majority of attention when it comes to spaceflight is focused on our trip to Mars, but in terms of the search to find alien life that might not really turn up too much. While Mars is certainly more accessible than planets that are light years away, we have already explored a decent amount of the surface using our rovers and are not expecting to find aliens on the surface.
There is some trouble when trying to find aliens in locations that are so incredibly far away, but considering the vast swaths of space that we have to cover it's important to cast a wide net. The technology of the research telescope, as well as the new funding from the government, should equip both NASA and Breakthrough Listen with the tools they need to find aliens.
It remains to be seen whether either of these projects come to fruition and give us evidence of alien life, but they are certainly the start of a likely-lengthy search to expand our reach into the rest of the universe. Stephen Hawking has claimed that it's very unlikely we're alone out there, but if any intelligent alien life exists it's probably isolated a good distance away from Earth.
As Breakthrough Listen and NASA take the next steps and try to find aliens, we may soon have our hands on some sort of indication that we're not alone out here.