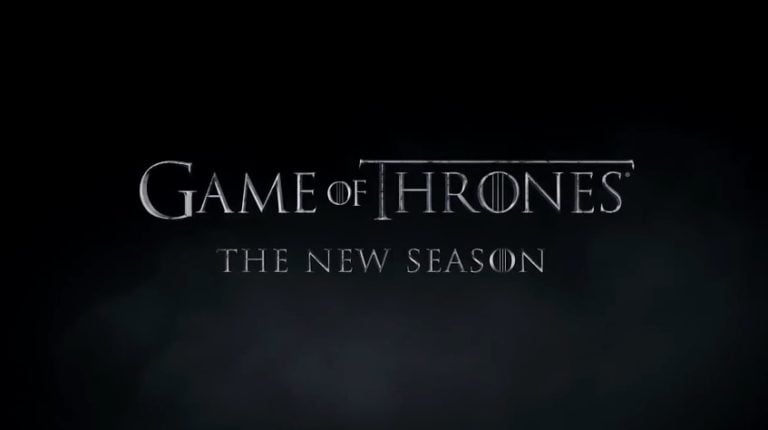 We've collected some of the top news, rumors, and information about the final Game of Thrones Season 8 in order to give you a sense of what you might be able to expect from the end of this cultural phenomenon.
While Game of Thrones got its start as a popular Fantasy novel, it has since expanded far beyond what anyone had ever imagined as it continued to get more and more possible with every passing season. The final Game of Thrones Season 8 is coming sooner rather than later, however, and people are scouring the web for information about how exactly the season will receive its final episodes.
Keep in mind that there may be some spoilers for the season included below, so read on with that knowledge in mind.
Star hedge fund macro trader Colin Lancaster warns: Inflation is back
Talk of inflation has been swirling for some time amid all the stimulus that's been pouring into the market and the soaring debt levels in the U.S. The Federal Reserve has said that any inflation that does occur will be temporary, but one hedge fund macro trader says there are plenty of reasons not to Read More
Final Game Of Thrones Season 8: Release Date
While it has already been a good amount of time since we last saw new episodes from this hit series, it's appearing as if the final Game of Thrones Season 8 will arrive in 2019 rather than later this year. This is disappointing for fans of the series who wanted to sink their teeth into the conclusion of the story as soon as possible, but television of this quality takes a significant amount of time to film.
HBO President Casey Bloys has come forward with a statement that showrunners David Benioff and Dan Weiss have a vision that is much more "complicated" than previous seasons for the grand finale, which means that it may take more time than usual to receive this final release.
While the original source material of Game of Thrones was pulled directly from author George R.R. Martin, the show has since passed the timeline of the books which leaves Benioff and Weiss with the task of wrapping things up themselves. It's clear that the writing is a difficult ordeal as there are a number of story threads that need to be concluded, and there is not very much time left to get that all done.
All in all, we shouldn't expect a release date at any point in 2018. Let's just hope it's on track for a 2019 release date rather than being pushed back even further.
Final Game Of Thrones Season 8: Plot Points
While there have been very few leaks as to what is going to happen in season 8, many have speculated about what might be coming as the show wraps up.
Fans that have followed the season for quite some time should be used to characters being killed off, and it appears as if we should expect more of the same with the new season.
Already the fates of Tormund and Beric, played by Kristofer and Hivju and Richard Dormer respectively, are up in the air after a massive attack at the end of Season 7. Their deaths (or lack thereof) shouldn't be the only occurrence in the final Game of Thrones Season 8 – at least according to Kit Harrington who plays Jon Snow.
"The thing is, with so few characters left, [the viewers] should get used to and get ready for… Thrones returning to form and killing its main characters quickly,"
"They're going to go, and they're going to go fast, and I think that the payoff of our characters not being in great peril this year will be that, next year, it's going to be a bloodbath."
There is also news that new cast will be joining the ranks despite the show starting to wind down, with "a straight-talking" and "Northern-accented" young girl as well as a tough young boy who "has to fightt to make his way in the world," just a couple of new additions to the final Game of Thrones season 8. A middle-aged mercenary and a rough-and-ready sailor will also be making an apperance.
Final Game Of Thrones Season 8: Length
It appears as if the Final Game of Thrones Season 8 length will be shorter than previous seasons, but that doesn't necessarily mean that we'll be getting less content.
The season will apparently air over just 6 weeks, but rumors and notes from the cast have suggested that each episode might be the length of a feature film – with some episodes even in the range of 90 minutes to two hours long!
It's clear that there's a lot of content that the showrunners have to squeeze in in these last few episodes, and given the enormity of the task it's going to take some impressively long run times.
It's likely, however, that fans who have been paying close attention to the series and the books may be a little disappointed by the wrap up to the series. While it's likely to get an epic end, there are so many plot points and side characters that it's seeming next to impossible for every single hole and thread to be wrapped up nicely.
With that said, George R.R. Martin created a monster of a world and even he himself has had trouble wrapping things up. He has been writing the latest book in his series for years at this point, and there's no release date in sight. The showrunners of the HBO series have an enormous task on their hands, but given the fact that they were given control a couple of seasons ago they likely have more of an idea of where the show is going to go than Martin himself.
Ultimately, we will have to wait until 2019 to get solid information on the show and what we should expect. It's clear that the season will get a lot of love an attention from writers, actors, and HBO themselves, so whoever ends up on the Iron Throne should get there with excellent show-writing and acting all around.