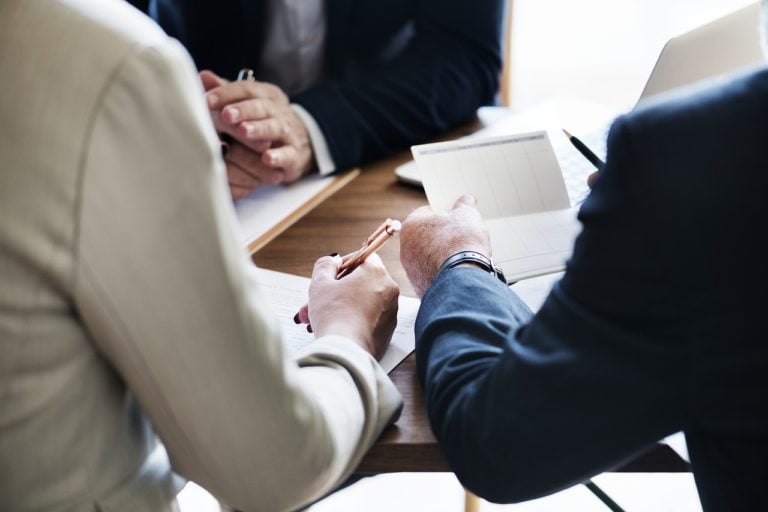 Only 2.2% of VC funding went to female founders in 2017, despite evidence they often outperform men. Entrepreneur Monica Eaton-Cardone says it's time for venture capitalists to invest in women.

[REITs]
Q1 hedge fund letters, conference, scoops etc, Also read Lear Capital: Financial Products You Should Avoid?
London Value Investor Conference 2022: Chris Hohn On Making Money And Saving The World
Chris Hohn the founder and manager of TCI Fund Management was the star speaker at this year's London Value Investor Conference, which took place on May 19th. The investor has earned himself a reputation for being one of the world's most successful hedge fund managers over the past few decades. TCI, which stands for The Read More
Venture capital (VC) investments remained heavily biased toward men in 2017:
Companies with female founders closed just 368 VC deals, compared to 5,588 for male founders and 1,046 for mixed-gender teams;
Female founders received only $1.9 billion (2.2%) of the $85 billion in VC investments last year; and
Female founders averaged $5.16 million per VC deal vs. $11.97 million for male founders. (1)
In addition, male tech founders were almost twice as likely as females to receive funding from male investors due to "taste-based discrimination," including "outright sexism." (2)
Yet evidence shows female-led companies often outperform male-led ones:
One VC analysis revealed companies with a female founder performed 63% better than investments with all-male founding teams. (3)
Seed crowdfunding campaigns led by women were 32% more successful than those created by men. (4)
Among Kickstarter technology projects, 65% of female-founded campaigns met their fundraising goals vs. just 30% of male-led ventures. (5)
On Indiegogo, women were 61% more likely than men to meet their financial goals. (5)
Monica Eaton-Cardone, an entrepreneur and IT executive specializing in risk management and fraud prevention, says the data presents a strong case for funding women-led startups.
"VC firms that invest almost exclusively in male-led companies aren't just doing a disservice to women, but they may be limiting their own return on investment." – Eaton-Cardone
She notes that male investors who fail to seek out and fund female-led ventures may soon find themselves outperformed by a new breed of VC firms focused on women-led startups, including Golden Seeds, Female Founders Fund, The Helm and XFactor Ventures.
Monica Eaton-Cardone is an entrepreneur and business leader with expertise in FinTech and eCommerce. She has co-founded a number of successful companies and currently fulfills executive management roles within each organization. She is a well-known champion of women in business and a sought-after speaker.
---
Zarya, Valentina. "Female Founders Got 2% of Venture Capital Dollars in 2017"; Fortune; January 31, 2018
California Institute of Technology. "Female Tech Entrepreneurs Hampered by Bias Among Male Investors, Study Finds"; Caltech news release posted November 16, 2017.
First Round Capital. 10 Year Project; July 2015.
PwC and The Crowdfunding Center. Women Unbound: Unleashing Female Entrepreneurial Potential; July 2017.
Lu, Jiaxi. "Study: Women Are More Likely to Succeed in Kickstarter Projects Than Men"; The Washington Post; August 15, 2014.
Updated on