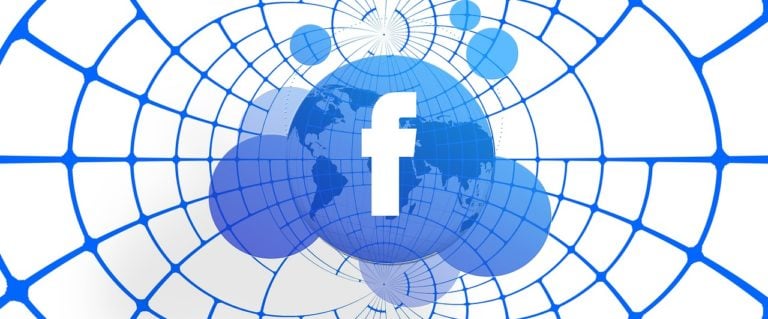 Facebook Messenger head David Marcus will be stepping down from his current position to lead a small team, which will be exploring blockchain technology. Marcus' exit came on the sidelines of major Facebook restructuring witnessing a role shift for several key executives at the company.
In a post on Tuesday, David Marcus noted that he would be "starting from scratch" to study blockchain tech for the social media giant. Marcus is not new to this emerging technology as he holds a seat on the board of directors at the cryptocurrency exchange – Coinbase. Also, before Facebook, Marcus worked with PayPal, making him a pro in the payment arena. Apart from Marcus, Instagram's Kevin Weil will also join the new blockchain initiative, according to Recode.
How Warren Buffett Went From Hating To Loving Banks
Since the financial crisis, Warren Buffett's Berkshire Hathaway has had significant exposure to financial stocks in its portfolio. Q1 2021 hedge fund letters, conferences and more At the end of March this year, Bank of America accounted for nearly 15% of the conglomerate's vast equity portfolio. Until very recently, Wells Fargo was also a prominent Read More
Talking about his experience at the helm of Messenger, David Marcus said that he joined the chat service when it had about 300 million users a month, and from there they grew the service to over a billion people. Over the years, Messenger has been included with many new features from video chat to P2P payments, games, camera and so on.
"We opened the platform and now over 200,000 developers are creating experiences and over 8 billion messages are sent between people and businesses every month," he said.
David Marcus was the one who decided that spinning Messenger off from Facebook's core app would work in favor of the company. Also, Marcus tapped the customer service bots, shopping and also advertisement for the chat app. So, he seems to be the perfect guy for building a service from scratch and taking it to new heights.
What about blockchain technology could have interested Facebook? The obvious guess could be that it might be used for payments. Apart from the digital payment, blockchain is most commonly used as a decentralized, secure approach to establishing trust. It can be used to verify a user's ID without having to go through a central service. The social networking giant could use it to check the credentials or even trace the data collected by the third parties.
Likely, the social networking giant would not be interested in building its own cryptocurrency, rather using the technology for other purposes such as encrypted data storage. However, nothing is clear for now what Facebook intends to do with the cryptocurrency. Even if the company does find some practical application, it would take a while to see the real results.
Facebook exploring blockchain technology is also good for the relatively new industry. Facebook's entry would offer more validity to the crypto industry, whose integrity has been questioned from time to time. As Marcus moves to a different vertical, Stan Chudnovsky, Messenger product chief, will now take his place as the head of the service.
As a part of the Facebook restructuring, Adam Mosseri, who heads the Facebook News Feed, has now become the Vice President of Product at Instagram. Mosseri lately has made several attempts to explain Facebook's algorithm changes and the working of the News Feed. The broad Facebook restructuring has also seen several other high ranking executives assuming different roles at Facebook. However, Zuckerberg and Sheryl Sandberg will retain their old roles.
Chris Cox, Facebook's chief product officer, will now also oversee Instagram, Messenger and WhatsApp. After its acquisition, WhatsApp has largely run its operation uninterrupted, but in recent months, two co-founders have resigned offering Facebook an opportunity for closer integration.
Chris Daniels, who headed Facebook's effort to expand Internet access, would lead WhatsApp, succeeding Jan Koum, the WhatsApp co-founder who announced his exit last week. Brian Acton, another WhatsApp co-founder, already left in September to start a new foundation. Both Messenger and WhatsApp claim over a billion users making them one of the most widely used apps around the world.
Further, Chief Technology Officer Mike Schroepfer and Vice President of Growth Javier Olivan will now head the consolidated divisions, one related to "new platforms and infrastructure" and other centralized services such as the ads system.
The Facebook restructuring supposedly happened at the direction of Facebook's chief Mark Zuckerberg, claims a report from the New York Times, citing a source with knowledge of the matter. The aim of the restructuring, which has been in the pipeline for a long time, was reportedly to streamline the company and make it clear who is in charge of what. The shuffling, however, caught speed only after Facebook found itself at the receiving end due to the Cambridge Analytica fiasco.
On Tuesday, Facebook shares closed up 0.53% at $178.92.