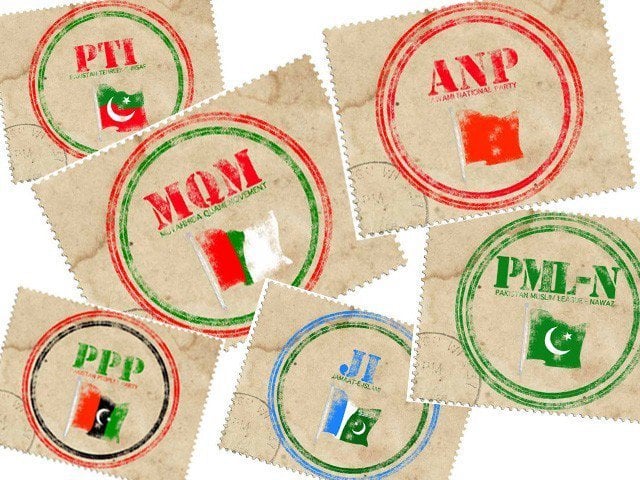 Pakistan elections are scheduled for June 2018, but with information coming to light about recent Facebook data leaks, activists worry the leaks could impact election outcomes.
Protecting elections from unethical influence and tools of manipulation has been a concern since ancient Athenians were casting their first ballots, however, with the birth of the social media machine new tools of influencing elections have emerged. With Pakistan elections coming up this summer, cyber security experts have shared their concerns that the election could be rigged via digital manipulation.
Ray Dalio At Robin Hood 2021: The Market Is Not In A Bubble
At this year's annual Robin Hood conference, which was held virtually, the founder of the world's largest hedge fund, Ray Dalio, talked about asset bubbles and how investors could detect as well as deal with bubbles in the marketplace. Q1 2021 hedge fund letters, conferences and more Dalio believes that by studying past market cycles Read More
Facebook Data Leaks, Con Artists for a New Era
In March, news surfaced that Cambridge Analytica, a British political consulting firm, purchased the data of up to 87 million users from app developer Aleksandr Kogan. Kogan was able to harvest the data by using a pop psychology quiz as a front, leading to the Facebook data leaks scandal.
Facebook has denounced the scheme and claims they no longer use such tactics to collect data from their users, but cybersecurity experts remain unconvinced.
On April 6, days before testifying before congress on the Facebook data leaks and alleged politically motivated censorship, Mark Zuckerberg released a statement on Facebook detailing their two part plan to avoid data theft and political manipulation in the future, "From now on, every advertiser who wants to run political or issue ads will need to be verified. To get verified, advertisers will need to confirm their identity and location."
The controversial Facebook founder went on to say, "Second, we will also require people who manage large pages to be verified as well. This will make it much harder for people to run pages using fake accounts, or to grow virally and spread misinformation or divisive content that way."
Concerns for Pakistan Elections
Few cybersecurity experts have been convinced that these two measures will prevent data theft in the future or mitigate the risk of interference into election cycles. Many even go as far as to doubt Mark Zuckerberg's sincerity in preventing future Facebook date leaks.
With elections coming up this year in Pakistan, digital rights activists and cybersecurity experts in the South Asian country have spoken up about their concerns that Facebook data leaks could be used as a tool of political manipulation.
Founder and executive director of Media Matters for Democracy, Asad Baig, doubts Facebook's actions will have a real impact, "There is no way of undoing a particular case of data theft. Short of deleting or destroying the database, no other action would be useful, and it's nearly impossible since as they say 'the data has left the building.'"
He told The Diplomat, "The fact of the matter is, [Cambridge Analytica] has Facebook user data, including the users from Pakistan and if someone wants to exploit it for profiling, and use it for political gains to fine-tune their messages for a local public nothing much can be done about it, and the parties who exploit this data will have an undue advantage in their political campaigns."
Baig points out that Pakistan's government should have made moves to protect data and the election process ahead of this year's elections, "The IT ministry should have… as promised, enacted the data protection law alongside the Prevention of Electronic Crimes Act in 2016. A law which was much more predatory in nature [PECA] was given priority whereas a law that stands to provide protection to citizens' data was delayed."
Since laws have not been passed, he believes data is wide open for manipulation, "Now it's too late. Only in the next term can we see something happening about. Meanwhile, if someone for instance now, chooses to exploit local data sources, they can do so with impunity."
Nighat Dad, CEO and founder of Digital Rights Foundation, echoed these thoughts when speaking with The Diplomat. He also pointed out Facebook's self serving model, "What Facebook can certainly do is to ensure that it takes strict measures to protect the data of its users in the future. This can only be done by strong privacy policies and their implementation that serve the users instead of the corporation itself."
Pakistan Elections & Fake News
The 2016 elections in the US gave birth to the term "fake news," slung by both sides of the aisle. Fake news, or deliberately spreading false information broadcasted as news, has largely been spread through social media. The impact of fake news on elections could be profound.
Fake news is inculcated on social media through the use of fake profiles and bots that spread the information and mimic real engagement with the posts. In Pakistan, experts are growing more concerned about the impact of fake news on this year's election cycle. Reports indicate that candidates have taken fake news on as a real campaign strategy, instructing social media teams to create fake Facebook profiles to help spread misinformation and propaganda ahead of Pakistan elections.
Social media managers from Pakistan's three main parties, Pakistan Muslim League-Nawaz (PML-N), Pakistan Tehrik-e-Insaf (PTI), and Pakistan People's Party (PPP), confirmed to The Diplomat that cultivating fake profiles on Facebook and Twitter has become a part of their official strategy.
A social media manager for PML-N pointed out to The Diplomat that with the prevalence of fake news, political parties feel like they don't have a choice but to participate, "Everyone's running fake Facebook accounts and Twitter bots, so we're just keeping pace with what others are doing."
He went on to cast the blame on opposition party PTI, "It was the PTI that started this trend. So we're just countering propaganda with propaganda."
With news churning of the Facebook data leaks, at least one opposition party used social media bots to spread a rumor that ruling party PML-N had purchased data from Cambridge Analytica.
The reports seem to be false, but that hasn't stopped some from accusing PML-N of purchasing stolen data. Kaleem Hafeez, part of PTI's social media team, told The Diplomat that PTI anticipates PML-N purchasing stolen data to swing Pakistan elections, "Our data analysts are monitoring what other parties are doing, and the undemocratic tools and methods being used to rig elections digitally."
To underscore his concerns, Hafeez pointed out PML-N's unethical actions in the past, "Considering that the PML-N was involved in heavy on-field rigging in the 2013 balloting, it won't be a surprise if they do the same digitally as well."
Despite growing concerns across the world related to fake news and unethical data mining, governments and social media giants have yet to put forth a meaningful solution to the problem. But with data "leaks" serving as such a powerful tool of manipulation for political parties and a massive money maker for app developers and social media companies, the question arises of whether or not they even want to develop a real resolution.