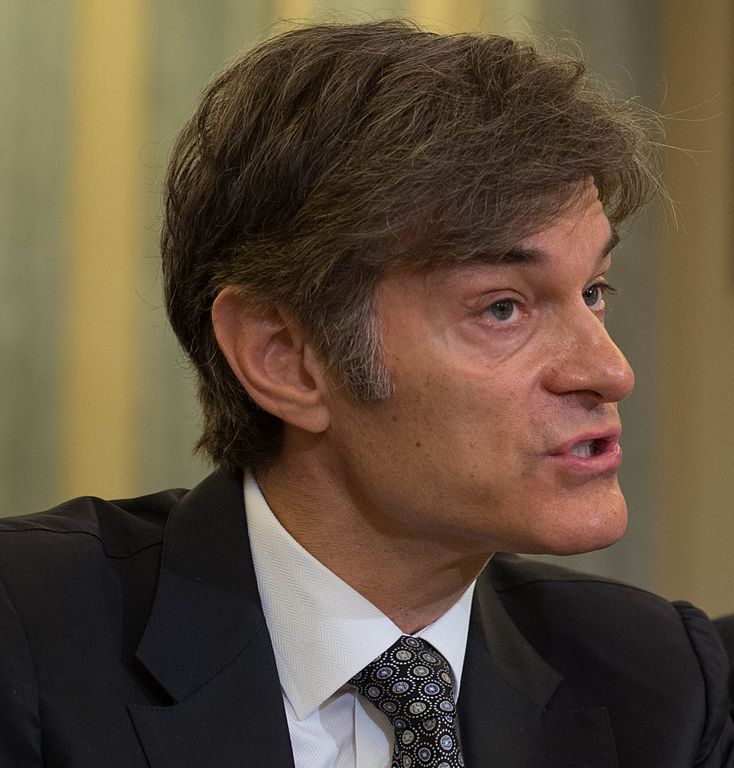 Lambasting President Trump's selection of Dr. Mehmet Oz to his Council on Sports, Fitness, and Nutrition, the Center for Inquiry, a science advocacy organization, warned that the appointment will erode the state of American health and fitness by elevating and legitimizing a TV charlatan who profits from the promotion of pseudoscientific fake medicine.
The Council, a program of the Department of Health and Human Services and known as the Council on Fitness, Sports, and Nutrition under the previous administration, is tasked with the promotion of a healthy lifestyle through physical activity and good nutrition. Dr. Mehmet Oz, however, is notorious for promoting huckster gurus and profiting from fad diets, worthless detoxes, and overhyped supplements. In 2014, Oz flailed before a Senate Commerce subcommittee hearing, unable to answer for his record of hawking misinformation.
"This is an abysmal appointment, akin to having anti-vaccine zealot Robert F. Kennedy lead the now-abandoned vaccine safety commission," said Robyn Blumner, president and CEO of the Center for Inquiry. "Mehmet Oz uses his celebrity and medical credentials to persuade an audience of millions to waste their money and risk their health on snake oil and false prophets. He has bestowed influence and legitimacy on bogus diet gurus and baseless pseudoscience, fomenting fear and confusion around medicine and nutrition."
Seth Klarman: A Long-Term View Is Key
Investing is a long-term process. Trying to make a quick buck in the market is possible, but it's hard work and difficult to achieve multiple successes. Having a  long-term outlook is critical to successful investing. Building a business takes years, but over time the rewards should pay off. Patience is required in the mean time, Read More
Dr.  Mehmet Oz khas hosted Robert F. Kennedy on his program to propagate misinformation about vaccines and autism, and has promoted discredited figures such as "Food Babe" Vani Hari ("the Jenny McCarthy of Food"), osteopath Joe Mercola, "levitating yogi" Jeffrey Smith, and the "psychic surgeon" nown as "John of God," along with many others.
As former Air Force flight surgeon Harriet Hall, a fellow of CFI's Committee for Skeptical Inquiry, wrote in 2015, "If you want health advice you can trust, stay away from the land of Oz. Oz consistently misrepresents the science and hypes the benefits far beyond the evidence. … As a highly trained medical doctor, he should know better."
"There's nothing wrong with appointing celebrities to a ceremonial position as long as they are qualified; Arnold Schwarzenegger chaired the Council under President George H.W. Bush when he was merely an action star, but there was no question he was an expert in communicating the very real benefits of physical fitness," said Blumner. "So if President Trump truly wishes to educate the public about making healthy choices, the healthiest choice he can make is to rescind his appointment of Mehmet Oz."
# # #
The Center for Inquiry (CFI) is a nonprofit educational, advocacy, and research organization headquartered in Amherst, New York, with executive offices in Washington, D.C. It is also home to the Richard Dawkins Foundation for Reason & Science, the Committee for Skeptical Inquiry, and the Council for Secular Humanism. The Center for Inquiry strives to foster a secular society based on reason, science, freedom of inquiry, and humanist values. Visit CFI on the web at www.centerforinquiry.net.