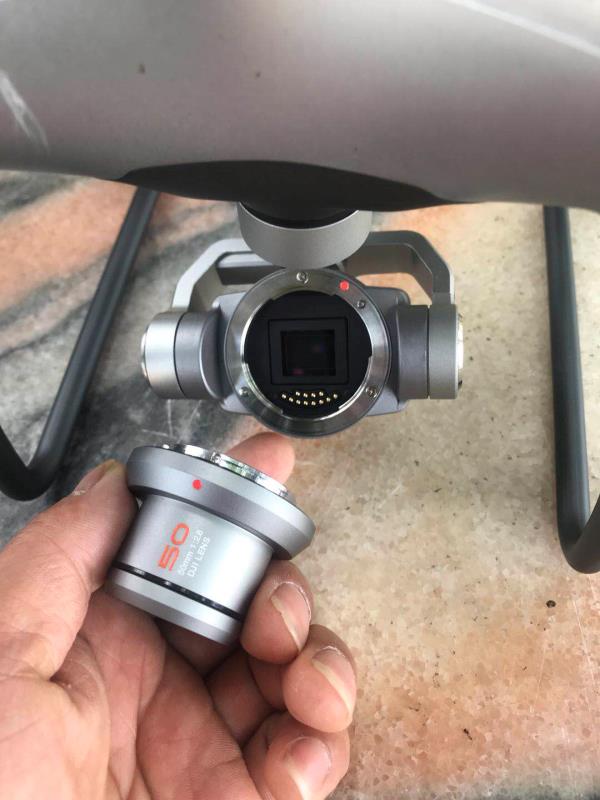 Two newly-leaked DJI Phantom 5 drone photos give us a sense of what we might be able to expect from the yet-unannounced model that is anticipated for release in the near future.
The DJI Phantom 5 drone photos come courtesy of Twitter account "OsitaLV," which also leaked DJI Phantom 5 drone photos that focused on the camera back in March. These new photos include the full drone, lenses, and controllers.
It's important to keep in mind that any new leaked information should be taken with a grain of salt. There's no telling how reliable OsitaLV is and there's always a possibility that what we see from the full release could be far different from what is included in the photos. However, these DJI Phantom 5 drone photos do seem pretty accurate.
Hedge fund managers present their best ideas at Robinhood [In-Depth]
The latest Robinhood Investors Conference is in the books, and some hedge funds made an appearance at the conference. In a panel on hedge funds moderated by Maverick Capital's Lee Ainslie, Ricky Sandler of Eminence Capital, Gaurav Kapadia of XN and Glen Kacher of Light Street discussed their own hedge funds and various aspects of Read More
One of the two newly leaked images, included in the tweet below, shows the same camera that we saw in the March leak – albeit with the lens removed and featured at a new angle. This suggests that the device hasn't undergone much of a change rather than getting closer and closer to release, so it's likely that the design of the DJI Phantom 5 drone has been pretty much nailed down.
It's getting close. pic.twitter.com/bEfnA281yr

— OsitaLV (@OsitaLV) April 27, 2018
In addition to the DJI Phantom 5 drone photos, OsitaLV also shared three new sketches that showed the camera and lenses – with one making claims that the DJI Phantom 5 interchangeable lens camera had a 1-inch CMOS sensor. Other sketches also made other claims about the camera, such as the fact that we'd see four F2.8 lenses in 15mm, 24mm, 35mm, and 50mm sizes.
The second new image mentioned above also shows the complete drone with the same gray body color and dark landing gear that we saw in the leak back in March.
OsitaLV has been a pretty prolific source of information, regularly releasing DJI Phantom 5 drone photos as well as new information about what will change and what will stay the same with the upcoming device. They have stated that it will feature a plastic GPS antenna cover, aluminum shell, and plastic landing gear.
The tweet shared back on April 26th suggested that DJI had moved the motor cooling holes to the bottom of the drone and added more sealing rings to the battery – essentially making the drone "rainproof." This means that we should be able to enjoy the drone and all it has to offer regardless of weather conditions without worrying about important equipment getting wet.
As mentioned above, None of this information from the DJI Phantom 5 drone photos or any other leaks or rumors are necessarily reliable given that the company hasn't given much information at all about the upcoming drone. With that said, we should see more information come out about the DJI Phantom 5 in the coming weeks or months with a release date soon to follow.
It remains to be seen whether the DJI Phantom 5 drone photos and sketches are accurate, but we certainly hope that some of these changes make it into the final release. The fact that the drone should be more easily usable in rain is a welcome change for many that like to use ther equipment rain or shine, and the upgrades to the camera add some bonuses to an already-impressive device.
The release date is yet to be announced, but we expect that the DJI Phantom 5 drone will hit shelves within the next few months.