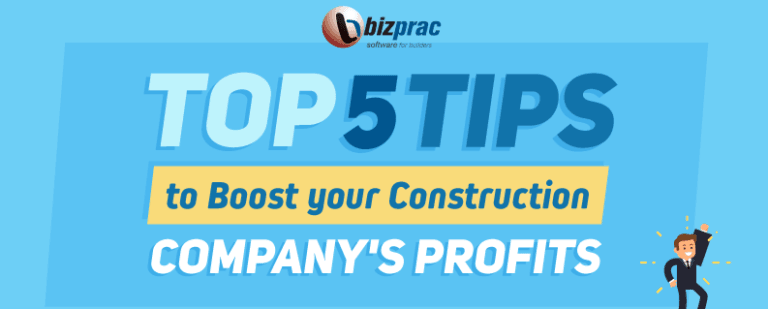 One of the most common goals of any business in any industry is to lead their organization to significant and sustainable growth. There is no one formula for this — business owners have all the freedom in the world to choose which path they will forge and take to reach their goals and come out on top of their industry.
Q1 hedge fund letters, conference, scoops etc, Also read Lear Capital: Financial Products You Should Avoid?
How Warren Buffett Went From Hating To Loving Banks
Since the financial crisis, Warren Buffett's Berkshire Hathaway has had significant exposure to financial stocks in its portfolio. Q1 2021 hedge fund letters, conferences and more At the end of March this year, Bank of America accounted for nearly 15% of the conglomerate's vast equity portfolio. Until very recently, Wells Fargo was also a prominent Read More
Some companies prefer to do this by undertaking and winning more projects than others, hoping that this tactic improves their company's bottom line. But while this approach isn't entirely wrong, what most businesses do not understand about this specific way is that more jobs or projects doesn't automatically equate to a bigger business or more qualifiable success, despite how it looks on the line at first.
When it comes to construction companies, this is a common mindset. After all, because they are offering services, the more they can provide to others, the better it seems because there is an increase in productivity at face value. But, unknown to many builders, there are still more ways to increase their company's profit margins that goes beyond simply maximizing ones' project roster.
These ways aren't exclusive for those who have been playing the game for quite some time. Regardless of whether you are new to the industry or have been at it for the past few years, knowing the inner mechanisms and the nitty-gritty of an efficient construction project management can efficiently help you increase your project margin without having to play Battle Royale with your competitors in grabbing more and more projects that are available in the market.
Additionally, having an efficient and strategic system for your construction company's project management is great for your business in the long run. It prevents problems and concerns from happening that would've otherwise been completely avoidable had you established a proper system from the get-go. This can strongly help your business improve its profit margin as you're establishing that you're working smarter, not just harder, and it can impress possible clients and partners.
You may also find yourself benefitting in more ways than one. A better construction project management keeps every process and resource accounted for, which decreases the risk of wasting time, money, energy, and other resources into things that weren't relevant to your overall processes.
When it comes to boosting your construction company's profit margin this way, some exceptional tips can be employed to forge a strong path to this goal.
One of the ways to do this is by establishing a waste minimization program. It's no surprise that construction companies, like so many production companies, produce lots of waste, and that these wastes that are heading off to the landfill could've been savings for your company instead. Research shows that the Australian standard for recycling practice was still sending 42% of a project's waste to landfill, and that only 58% is recycled — meaning that there is 42% of your money that literally goes to waste. Programs that will minimize your construction waste will help you generate job site savings that can ultimately boost your bottom line.
Switching from reactive to predictive maintenance can also strongly influence how you can boost your profit margins. Because construction companies cannot function without equipment and machinery, having them spend downtime translates to inefficiency and loss of profits. In this regard, a construction asset tracking tool can help you schedule your equipment to upcoming projects and build a maintenance schedule that will alert you when your assets require repairs immediately.
Revising your pricing whenever necessary can also help with your efforts in improving your profits. Industries are always volatile when it comes to prices, and the construction industry is no stranger to this. Profits vary from year to year with the changing trends and preferences, and letting your prices stagnate is fatal for your company in the long run. Also, providing new and more payment methods may help you attract new businesses and retain the loyalty of your existing ones.
Also, try to focus on your specialty rather than spreading yourself too thinly trying to cover all bases that you are not familiar with. Avoid bidding for extremely competitive projects outside of your expertise, because not only will it unnecessarily burden your team, you also put your business at risk of wasting more resources than you could've saved instead. Stick to the type of projects that you're already known for and work harder and smarter with them. Your company, like others around you, has its own forte. It's much more important for your bottom line that you find what it is that you're best at, so you can dominate the niche your specialty applies to.
Lastly, ensure that you have total business management. This means that you should take advantage of all the technologies and resources around you. Nowadays, construction companies are starting to streamline their processes and management with the correct business tools that fit their businesses well. Successful builders empower themselves with the correct business tools integrated in their operations because they the tools they use can help with their tasks, i.e. estimating using an up to date price list, closely managing costs involved in the operations versus the budgeted costs, etc.
These are just some of the ways that  Construction companies can improve their profit margin. To learn more about how these five tips can boost your business starting today and help it grow significantly, check out this infographic by Bizprac now.