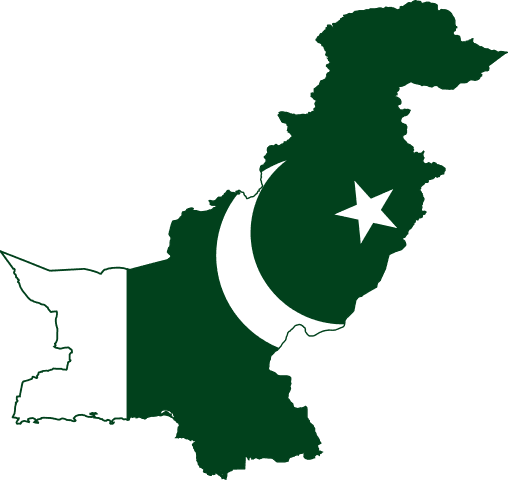 Pakistan announced new travel restrictions on US diplomats Friday. The restrictions were placed in retribution for similar restrictions handed down against Pakistani diplomats by the US government.
The new restrictions on US diplomats were announced in a letter from Islamabad to the Embassy of the United States of America. The restrictions on American diplomats go into effect May 11.
New Restrictions
Robinhood 2021 Conference: Cathie Wood discusses her investment process with Lee Ainslie [Exclusive]
ARK Invest is known for targeting high-growth technology companies, with one of its most recent additions being DraftKings. In an interview with Maverick's Lee Ainslie at the Robinhood Investors Conference this week, Cathie Wood of ARK Invest discussed the firm's process and updated its views on some positions, including Tesla. Q1 2021 hedge fund letters, Read More
Under the new US rules, Pakistani diplomats now have to stay within 40 kilometers (25 miles) of their assigned city. Pakistan has an embassy in Washington D.C. and consulates in four other cities. Pakistan's Ambassador to the US, Aizaz Chaudhry, said, "Over 250 Pakistani individuals altogether might get affected by this ban,"
Islamabad implemented a similar directive, requiring American diplomats to request permission five days in advance if they wish to travel more than 25 miles from their respective embassy. US diplomats are already barred from entering certain high security areas including the tribal belt in the northwestern region along the border with Afghanistan.
Pakistan is withdrawing a number of privileges formerly granted to US diplomats. American diplomats will lose the "fast track" luxury at airports; their cargo will now be subject to screening while traveling. Islamabad claims this move is in accordance with Vienna Convention Article 27, "which does not provide for an exemption from scanning." Diplomats must now only stay in Pakistan as long as their visa permits, and may not travel with multiple passport.
Additionally, diplomats may no longer travel in cars with tinted windows, previously allowed as a safety measure, or use diplomatic plates on private or rented vehicles.
SIM cards used by diplomats will have to be biometrically verified or registered.
There will also be restrictions placed on the US embassy. The embassy will need to seek permission to install radio communication at safe houses and private residences. They will also need to do so when moving or renting property.
Words from Pakistan
Former Pakistani ambassador to the US, Abida Hussain, shared her concerns about US/Pak relations, saying, "The recent move indicates escalating cold war between Pakistan and United States." She also discussed her belief that such moves are only increasing tensions between Islamabad and Washington while accomplishing little for the respective countries.
This is the first time such restriction have been placed on Pakistani diplomats by the US. In the past, the US has placed similar restrictions on Chinese and Russian officials.
A Pakistani analyst, Imtiaz Gul, seemed to be in favor of the restrictions, telling Gulf News, "Pakistan has rightly taken the reciprocal action in view of America's unjustified action to restrict the movement of our diplomats." He believes the US' travel restrictions of diplomats indicates growing tensions between the US and Pakistan, as well as a US foreign policy shift towards India.
He went on to say, "Islamabad should take necessary action to align with China and Russia and take corrective measures to strengthen security at home."
Some in Pakistan believe the restrictions on American diplomats do not go far enough. Opposition Leader Sherry Rehman called for the expulsion of Americans working for NGOs and aid organizations in Pakistan. She also said, "Only as many Americans should be allowed here as the number of Pakistani diplomats deployed in the United States."
Escalating Tensions
Tensions between Islamabad and Washington have been escalating since January when President Donald Trump accused Pakistan of sheltering and aiding terrorists. As a result, the Trump administration cut military aid to Pakistan. Pakistan has indignantly denied the allegations.
Voices in Pakistan claim the military aid was compensation for using Pakistani infrastructure to wage the war on terror. In the US, many insist Pakistan has financially benefited from the war.
The recent case of a military attaché allegedly killing a man in Pakistan has also increased already strained tensions between the two countries.
US military attaché Col. Joseph Emanuel Hall is accused of running a red light with his SUV and striking two men on a motorbike. One of the men died while the other sustained injuries. Video footage of the accident quickly went viral, exploding into mass outrage across Pakistan. Pakistani media stoked the flames, reporting that Col. Hall was driving while intoxicated. The US embassy has denied these allegations.
Col. Hall was not arrested due to diplomatic immunity, leading to protests in Islamabad calling for his arrest. Protesters held signs reading, "Diplomatic immunity means license to kill?"
The family of the slain man are demanding Col. Hall's arrest as well as $1 million in financial compensation.
A State Department official, Alice Wells, arrived in Pakistan shortly after it was announced that Col. Hall had been added to a travel blacklist and was unable to leave the country. Wells intended to negotiate a resolution to the scandal, but the matter remains unresolved. Neither side issued a statement in regards to the talks. Media reports claim Pakistan requested the US waive Col. Hall's diplomatic immunity so he can be tried in Pakistan and issue financial compensation to the family of the slain man.
Friday, an Islamabad high court ruled Col. Hall does not have absolute immunity. The court also ordered Col. Hall be placed on the Exit Control List, an even stricter measure than his previous travel blacklisting.
Last week, in a separate incident, Second Secretary Chad Rex Ausburn, allegedly struck and injured two people on a motorbike. Ausburn was briefly detained before being released due to diplomatic immunity.
Police claim a security advisor for the US embassy, Taimur Iqbal Pirzada, attempted to obstruct the investigation and prevent police from taking Ausburn into custody. Pirzada has been charged with obstruction and "using assault or criminal force to deter a public servant from carrying out duties." He was released on bail last Monday. The motorbike driver may also be facing charges for reckless driving.