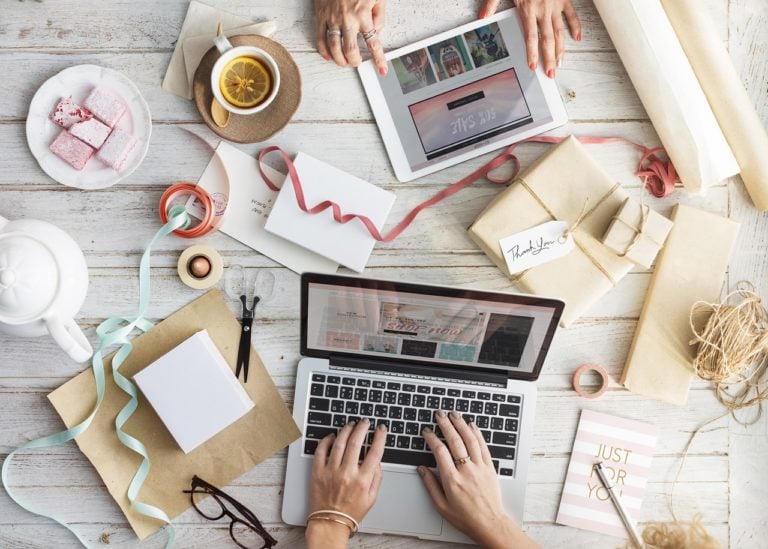 Starting and running a blog or website successfully is not an easy task. Your work does not end at putting up a website or blog. You must invest your time and finances to help people discover your business, and increase traffic to your website. What happens when you are operating on a limited budget? Do you just sit back and wait for things to get better or for potential clients to accidentally discover your business? How do you attract traffic to your website without having to break the bank? SEO Experts and strategists know and understand that any business can succeed in improving their rankings on Google, their small budget notwithstanding. Yours is no exception! Let us have a look at killer SEO measures and strategies that you can adopt to help boost traffic to your website.
Q1 hedge fund letters, conference, scoops etc
Hayden Capital 2Q22 Performance Update
Hayden Capital's performance update for the second quarter ended June 30, 2022. Q2 2021 hedge fund letters, conferences and more Dear Partners and Friends, The markets continued to sell-off in the second quarter, especially for internet-based businesses.  This year continues to be the toughest stretch for us, since the Hayden's inception.  Inflation concerns and the Read More
Write Killer content and Incorporate Long-tail Keywords
In the world of writing, content is king. How long people stay on your website is dependent on the kind of information they find. Remember, people are looking for solutions to their challenges and if your website can give them that, then they would still come back for more. The more Google realizes that you have many people visiting your site, the more it will improve your site rankings.
Also remember to be updating your site often. Whenever you write fresh content, Google web crawlers visit your site to for the purpose of indexing it. The more the crawlers visit your site, the more your site is indexed.
Use attractive headings and proper keywords. Google rankings use keywords to rank your website. Using long-tail keywords rather than short keywords can help boost your rankings on Google. Long-tail keywords are three to four words that you would like your website to rank for.
Having correct keywords in strategic places of your content is important. But remember not to do keyword stuffing. Google penalizes your site if you stuff it with too many keywords.
The other thing about having killer content is making sure your landing pages have great format and content.  Have forms for people to sign up for things like free resources can be another way to convert them to buy from you.
Quality content with proper keywords is important in boosting your website traffic.
Google My Business Listing
This is a free resource that your business can take advantage of. Google My Business Page, previously called Google Places, can help boost your business traffic if you use it in the correct way. Fill in all the information like what your business does, upload photos and working hours. Be updating it regularly.
It is a great way to build your business brand for free. Any query related to your business will help your business appear in Google search results, thus boosting your site's traffic significantly.
Link Building
If you want to boost traffic to your website, you can incorporate great SEO link building techniques. Find a way to have other related businesses and websites to link back to your site. Google takes other sites linking to your site as away to prove that your site is of quality.  This way, it ranks your website higher, and in the process builds your site's authority. For a start, get links to your local magazines or publications.
Make sure to get quality links with time. These will improve your website rankings in a big way.
The bottom line here is to write quality content that people or other sites would find it irresistible. They'll definitely create links back to your site if they love your content.
Also remember that as you look for external links to your site, do not forget to optimize your site's internal links. Link your content to your other pages and your site rankings as well as traffic will improve greatly. Both backlinks and optimized internal links will help improve the rankings of your blog.
Share Your Content on Social Media
Millions of people across the world use social media every day. Sharing your contents on these sites can help improve your site rankings in a big way. If you share your content, say, on Facebook or Twitter for example, people will discover your website when they click on those links. That is one of the methods that most website owners use today.
You can create a page on Facebook, have a Twitter account, or even sites like Instagram. Share your website content on those sites and be sure to increase traffic to your site.
It is also one of the ways that you can use to help you understand the kind of content that people like. That way, you can find away to create content that people love and can use it attract them to your site.
Guest Blogging
Guest blogging is another great way to increase traffic to your site, even with your tiny budget. Look for blogs that you can write for, mostly those that have a larger reader base than yours. Send wonderful pitches to them and make sure that you write great content that they cannot resist.
Remember to open up your website for guest bloggers too. This way, you get to maximize on readers that visit your site directly and those from third party sites.
Incorporating SEO optimization techniques to improve your site appearances and rankings on Google is not as hard or expensive. You can always find ways, Expert SEO advisors and strategies that you can use to boost traffic to your website even on a low budget.
Author Bio:
Joel House is founder of Joel house search media, a special SEO company and expert SEO advisors that delivers best results for small and medium businesses. He is believer of right SEO and digital marketing to get results within short time.
Updated on