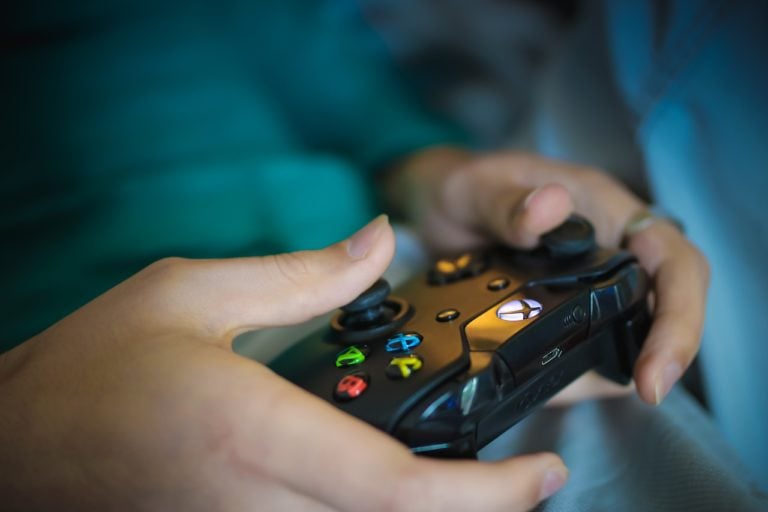 The Xbox One was released roughly five years ago, and since then tons of first-party and third-party titles have been released for the console. The Xbox One might not have as huge a library as PS4, but it still has some incredible games including many backward compatible ones. If you have just bought an Xbox One or One X, you might be wondering which are the best Xbox One games available in 2018.
Best Xbox One games of 2018
Let's take a look at some of the best Xbox One games you can buy right now. Developers also have many exciting titles for later this year such as Crackdown 3, Red Dead Redemption 2, and others.
Inside
Following the massive success of Limbo, Playdead came up with even more haunting and beautiful game called Inside. It is by far the best puzzler Xbox One users can get their hands on. The puzzles are of moderate difficulty, and they complement the narrative. It combines creepy death traps with sci-fi elements. You can complete the game in less than four hours, but those hours will be totally worth it.
Hedge fund managers present their best ideas at Robinhood [In-Depth]
The latest Robinhood Investors Conference is in the books, and some hedge funds made an appearance at the conference. In a panel on hedge funds moderated by Maverick Capital's Lee Ainslie, Ricky Sandler of Eminence Capital, Gaurav Kapadia of XN and Glen Kacher of Light Street discussed their own hedge funds and various aspects of Read More
The environments are beautifully imagined to show the world you travel through. You'll be controlling the protagonist – a small child – trying to get inside a strange lab setup in a depressing world. The young boy has to evade aggressive pigs, dogs, and guards to make his way into the lab. Inside delivers an original, intelligent, and visually stunning experience, making it one of the best Xbox One games of this year. You can get the Inside/Limbo double pack on Amazon.com for just $17.40.
Cuphead
It is nearly impossible to compile a list of the best Xbox One games without including Cuphead. The gameplay is brutally hard with relentless boss fights that demand rapid-fire actions and reactions. Even a slight delay in response could ruin your chances in the relatively short battles. Cuphead challenges you like never before, but it delivers some of the most spectacular experiences ever offered in a video game.
You have to navigate your way around enemies, bullets, and pitfalls while attacking your primary target. Cuphead creates an impression that will stay on your mind long after you stop playing. It is one of the best Xbox One games to buy.
Battlefield 1
With Battlefield 1, Electronic Arts and DICE have gone back to the basics following a lukewarm response to Battlefield 3 and Battlefield 4. The World War I-themed Battlefield 1 focuses on the experiences of multiple soldiers during the "war to end all wars." The developers have done a pretty good job humanizing the war's participants and delivering emotional, heartfelt moments in the midst of warfare.
The game makes the most out of its historical theme to offer unique storytelling and gameplay opportunities. The vehicles and weapons are from the World War I era with limited customization. It brings the well-known 'Conquest' and 'Rush' modes along with a new 'Operations' mode that takes you across a series of multiplayer maps.
Resident Evil 7: Biohazard
Capcom announced recently that it would bring the Resident Evil 7: Biohazard to Nintendo Switch via cloud later this month. But the title has been available on Xbox One for a long time. It retains the heart and soul of the Resident Evil series while offering a first-person perspective. You'll be fighting against the Moulded fungi and hillbillies rather than zombies. The title might not be as innovative as you'd expect it to be, but it goes the extra mile to ensure that every movement and every sound is the source of unspeakable terror.
Forza Motorsport 7
The Forza Motorsport 7 strikes the right balance between realistic elements and driving sims. With Forza 7, Turn 10 Studios brings the most realistic looking cars and tracks. It is arguably the best version of the iconic racing game. There are more than 700 cars to choose from. Its perfect handling, attention to detail, weather system, environments, and the built-in photo mode make the game borderline addictive.
Overwatch
Overwatch brings more than 20 playable heroes and multiple layers hiding underneath the surface. The team-based hero shooter surprises you at a frantic pace. Developed by Blizzard, it focuses on strategy and teamwork rather than mere brute force. Overwatch is undoubtedly the best multiplayer shooter game for Xbox One. Blizzard is consistently improving the game to bring more variety and surprises.
Call of Duty: WW2
In the Call of Duty: WW2, you'll land on the beaches of Normandy and fight your way across Europe. You'll get to experience major events of the World War 2 in the simulation. It involves some intense combats and events in about six hours of play time. The developers have replaced Classes with Divisions. Unlocking each division brings benefits such as bayonet charges and SMG suppressors. The Call of Duty: WW2 delivers stunning visuals and sound experience. It also has a Nazi Zombies mode that has its own unique story.
Assassin's Creed: Origins
The Assassin's Creed: Origins was released last year. The franchise has undergone massive changes since its inception, and the Origins is the most enjoyable title in the series so far. The combat mechanics have been redesigned to make the battles more fun than ever before while offering some interesting tactical elements. The ancient Egyptian background coupled with enriching environments further enhance the gameplay experience.