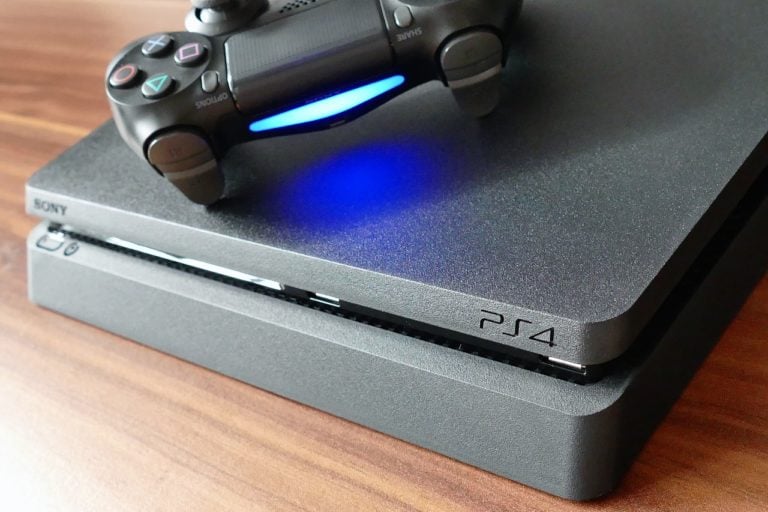 The PlayStation 4 was released almost five years ago, and there are tons of wonderful titles on the console. Sony takes pride in the fact that it has an unmatched list of first- and third-party titles. If you have owned the PS4 or PS4 Pro for a long time or have just purchased the console, there are some titles that deserve to be in your gaming library. Here's the list of the best PS4 games of 2018 that you would not want to miss. They are from different genres and offer unique experiences.

Best PS4 games: God of War
According to NPD Group, God of War was the top-selling PS4 game in April this year. It delivers everything you'd expect from an amazing game. The experience is slightly different from other titles. But its wonderful design, top-class story, and an incredible combat system make it the best game in the franchise so far. The God of War offers more than 50 hours of gripping gameplay. It is undoubtedly one of the best PS4 games of 2018. The title looks even more stunning on the PlayStation 4 Pro.
Voss Value Sees Plenty Of Opportunities In Cheap Small Caps [Exclusive]
For the first quarter of 2022, the Voss Value Fund returned -5.5% net of fees and expenses compared to a -7.5% total return for the Russell 2000 and a -4.6% total return for the S&P 500. According to a copy of the firm's first-quarter letter to investors, a copy of which ValueWalk has been able Read More
Every aspect of the game complements the others. The soul-stirring story of Kratos' relationship with his son makes it even more interesting. Sony has spent a lot of time and resources in designing the characters, environments, and the storyline.
Far Cry 5
Developed by Ubisoft, Far Cry 5 is one of the best PS4 games you can play right now. In fact, it is the top-selling PS4 title of this year so far. With its beautiful scenery and insane action, Far Cry 5 offers a far more immersive experience than other games in the series. It is set up in the fictional Hope County of Montana. You'll be playing a Deputy who fights against the Seed Family. The Seed Family has four crazy villains, each with their own distinct style.
Horizon Zero Dawn
Horizon Zero Dawn is one of the most engaging video games ever. It weaves a compelling story with intense combat and beautiful landscapes. With bow and arrow in your hand, you'll be hunting down the machine creatures in a post-post-apocalyptic world. It does a pretty good job tying many moving parts without losing momentum. Undoubtedly, one of the best PS4 games you can get your hands on.
Grand Theft Auto V
The GTA V continues to top the charts around the world. It has sold nearly 100 million copies across all formats. Its massive success could be the reason we will have to wait longer for the GTA 6. The PS4 version of GTA V is even better than other formats. It brings a first-person mode, more soundtracks, more vehicles, and a lot of attention to detail. The open-world action game also packs unmissable satire of modern life.
Yakuza 6: The Song of Life
Yakuza 6 is the best game in the franchise so far. Its unique representation of the Japanese experience makes it a must-have for both hardcore gamers as well as newcomers. Yakuza 6 retains the heart and soul of the prior entries while doubling down on the narrative, design, and combat system to make it more captivating than ever before. It feels refreshing and rewarding even if you have enjoyed Kazuma Kiryu's adventures for years.
Monster Hunter: World
Capcom's Monster Hunter: World is so much grander than Monster Hunter Generations in look, feel, and depth that it feels like an entirely new series. However, it retains the core of the series such as scary monsters and intense combat. You'll be hunting down monsters in a variety of habitats. The materials you get after killing a monster will help you create stronger weapons.
Bloodborne
An incredible game created by FromSoftware. The amazingly fast-paced gameplay shows no mercy to newcomers. Bloodborne is challenging, rewarding, and exhausting at the same time. Armed with unique weapons, you'll need a lot of wits, strategy, and reflexes to defeat the enemies that guard the dark secrets of the city. Bloodborne is by far one of the best PS4 games you can get your hands on right now.
Dark Souls 3
Dark Souls 3 is hands down the most accessible game in the series. The awe-inspiring locations, memorable bosses, powerful journey, and the unforgiving combat make it a worthy sequel in the series. The Ringed City DLC is also brilliant. It keeps the best parts of the previous games to make it an enjoyable ride for hardcore fans. At the same time, it offers a lot for newcomers.
Overwatch
Overwatch is a team-based multiplayer shooter game from Blizzard Entertainment. It brings impeccably designed characters and fast-paced action that demands thoughtful strategy. Blizzard consistently updates the game to keep the maps and game modes fresh. Overwatch characters are like pieces on a chess board. They may not make a lot of sense standing next to each other, but collectively they make it nothing less than a masterpiece.
FIFA 18
It has got everything you'd expect from a football game, with some key refinements. The Career mode has been refreshed, while the Ultimate Team remains incredibly addictive. With its wide variety of modes, licensing, and presentation, it is a lot better than the closest rivals.
What titles do you think should be in the list of the best PS4 games of 2018? Let us know in the comments below.
Updated on