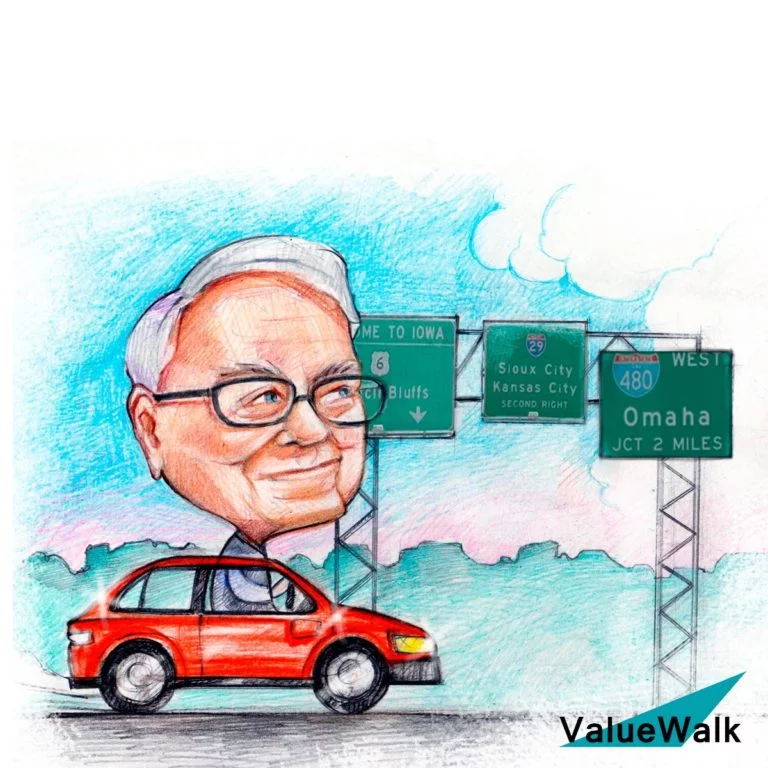 Over the past 24 months, Warren Buffett's insurance and investing conglomerate Berkshire Hathaway, has become one of Apple's largest shareholders and Apple has become Buffett's most substantial dollar value investment.
Q1 hedge fund letters, conference, scoops etc, Also read Lear Capital
Initially, the revelation that Berkshire had started to build a position in the tech business surprised Buffett watchers. Historically, Warren Buffett has avoided tech businesses as he has said on many occasions he does not understand them, a view proved all too true by his decision to buy IBM stock, which ultimately proved to be a mistake.
Carlson Capital's Double Black Diamond Strategy Gains 5.3% On Jewelry Play
Carlson Capital's Double Black Diamond fund added 3.09% net of fees in the second quarter of 2021. Following this performance, the fund delivered a profit of 5.3% net of fees for the first half. Q2 2021 hedge fund letters, conferences and more According to a copy of the fund's half-year update, which ValueWalk has been Read More
Following in the footsteps of  Buffett with HVS
So, what does the Oracle of Omaha like about Apple and why does is it the only large tech company that deserves Berkshire's cash?
This was one of the key topics covered at the Berkshire Hathaway annual general meeting, held last weekend. Only a few days after Apple announced that it is planning to return as much as $100 billion of its cash mountain to shareholders via buybacks, throughout the Q&A session with Berkshire Hathaway shareholders, Buffett and Charlie Munger answered several questions on the topic of why attracted them to Apple in the first place.
Like many of the other products and companies owned by Berkshire, it would appear the main reason why Buffett likes Apple is the 'sticky' nature of its product. Responding to one of the questions asked by the audience, Buffett likens the Apple to Coke and See's Candies, brands that have a strong relationship with consumers:
"Coke is a real bargain product. Just like with See's – if a boy gave a box to a girl, and she kissed him, you lose all price sensitivity at that point. We like products where people feel like kissing you instead of slapping you. We are betting on the ecosystem of Apple products led by the iPhone but see characteristics that make me think this is extraordinary. After the Amex scandal in 1963, we worried about survival, but no one quit using the product."
Buffett goes on to say that this company-consumer bond, is not difficult to understand, even though the tech side of the business might be too complicated for the 87-year-old CEO and founder, consumer behavior gives away all he needs to know:
"We went into Apple, because of the intelligence of the capital deployed and the value of the ecosystem. It didn't require me taking apart the iPhone and figuring out the components to see what Apple had. It was more the nature of consumer behavior. We miss a lot of things we don't understand well enough. But there's no penalty for not swinging at something as long as you swing at something. Stay in your circle of competence where you might have an edge because of experience or reason."
Consumers' love of the product underpins the investment thesis, but it's Apple's capital allocation policy that seems to have struck a chord with Buffett and team. As mentioned above, the Berkshire Hathaway meeting was held only a few days after Apple announced what is almost certainly one of the most substantial capital returns by a company in history.
Exclusive access to under the radar value hedge fund managers 
Tim Cook is planning to return $100 billion of the firm's $250+ billion cash balance to investors, which Buffett believes is a much better use of capital than spending the funds on acquisitions. As he stated during the Q&A session:
"Apple has an incredible consumer product which you understand a lot better than I do, and they shouldn't buy in shares at all unless they're selling at less than what they're worth and have the money, and I don't see many attractive acquisitions for them. Deals are very hard to find that would be accretive to them at the $50-200 billion range, and we are delighted to see them buy back shares. We own 5% and may get to 6-7% from repurchases. This is an extraordinary product and ecosystem. I love the idea of growing our ownership without laying out a dime. They have to have a very extraordinary product and an enormously wide ecosystem and be extremely sticky and that sort of thing. They won't find acquisitions at a remotely sensitive price that make a lot of sense in terms of what they have to pay and what they would get."
Charlie Munger then added some further comment on the value destructive qualities of acquisitions and his preference for buybacks over deals:
"Generally speaking, when companies go out hell-bent to buy other companies, they're worth less later. Plenty of companies have no better use of their cash than to buy back stock, but I don't approve of every buyback. Some people do it to keep the share price up, which is insane and immoral, and other than that, it's fine."
In fact, Buffett is so enamored with Apple's product, business model, and capital returns policy in an interview with CNBC conducted after the annual meeting finished, he declared that he would be happy to buy 100% of the business if he could afford it:
"Well-- I should say in the past we had plenty of times when-- when a single stock was a bigger proportion of our total net worth. But in terms of recent times-- well-- it-- it was-- it was-- it was a company I liked, a business I liked very much. And we could buy a lot of it. There are some others that-- that are much smaller companies we can't buy that much. I might like them equally as well, but I can't put as much money in it. But I clearly like Apple. And-- and we buy up 'em to hold. And-- and we bought about 5% of the company. And-- I'd love to own 100% of it. But that's the test. Would you like to own 100% of a company? If-- if you're going to buy 5%-- we're not buying a stock when we buy Apple in our minds. We're buying 5% of a business. We buy 100% of some businesses. And when they're publicly held, we buy 5%. But we bring the same thinking to it. And-- and--we like-- we like the economics of their activities very much. And we like very much the management, and the way they think, and the way they act."
If you're looking for value stocks, and exclusive access to value-focused hedge fund managers, check out ValueWalk's exclusive value newsletter, Hidden Value Stocks.