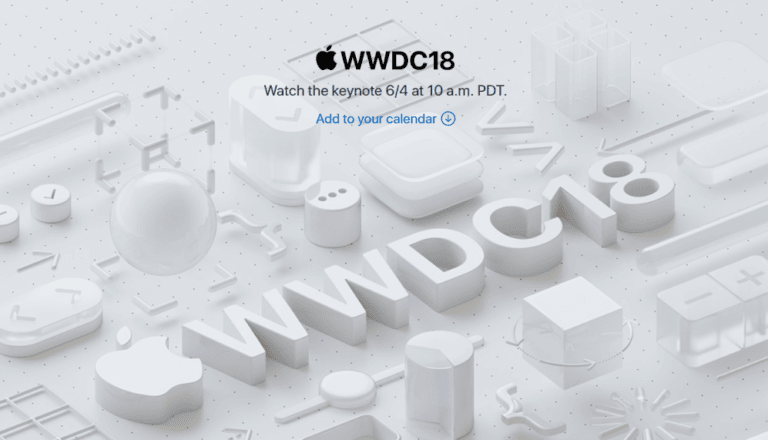 Apple has officially sent out media invites for its WWDC 2018 event keynote address. The Worldwide Developers Conference (WWDC) will be held between Monday, June 4 and Friday, June 8. Tim Cook and his army is going to make some major announcements at the keynote to set the base for the rest of the event. The show is less than two weeks away. So, let's take a look at the WWDC 2018 start time, how to watch livestream, and what to expect at the event.
WWDC 2018 start time, date and venue
The WWDC event is aimed at thousands of developers across the globe who build apps and services for the iOS, watchOS, macOS, and tvOS platforms. The WWDC 2018 will give developers an opportunity to attend valuable software development sessions, workshops, and meet Apple engineers. The keynote address also gives the company a chance to discuss its current performance and plans for the future.
The event is set to start at 10 AM Pacific Time on Monday, June 4. That's 1 PM ET, 6 PM BST, 10:30 PM IST, and 3 AM AEST on Tuesday for people living in Australia. The WWDC 2018 will be held at the McEnery Convention Center in San Jose, California, the same place where last year's event was held.
Ray Dalio At Robin Hood 2021: The Market Is Not In A Bubble
At this year's annual Robin Hood conference, which was held virtually, the founder of the world's largest hedge fund, Ray Dalio, talked about asset bubbles and how investors could detect as well as deal with bubbles in the marketplace. Q1 2021 hedge fund letters, conferences and more Dalio believes that by studying past market cycles Read More
How to watch livestream
The Cupertino company has confirmed on its website through a banner that it would livestream the keynote address. Only a small number of developers and media people get to attend the event live. Apple opened WWDC registrations to developers on March 13 and closed them on March 22. Tickets, priced at $1,599 each, were distributed through a lottery system. The list of developers who won the lottery was announced on March 23rd. The tech giant also made a few scholarships available to STEM organizations and students.
For developers and fans who won't be able to attend the event in person, Apple will livestream it to let them watch it from the comfort of their home or office. In the past, Apple used to provide livestreaming of its events only on Apple devices. Since September 2017, the tech giant livestreams its keynote sessions on all major web browsers.
Go to this link when the event starts in your Google Chrome, Safari, Microsoft Edge or Mozilla Firefox browser on your PC, tablet or smartphone to watch the livestream. Watching the keynote address will not be a problem even if you don't have any Apple device. You can also download the WWDC app on your iPhone, iPad, and Apple TV.
What software to expect at WWDC 2018
The WWDC is traditionally a software-focused event. At this year's event, Apple is going to unveil the iOS 12, tvOS 12, macOS 10.14, and watchOS 5. The company is also expected to talk about improvements to Siri and some new features for the HomePod. Siri has been lagging far behind Google Assistant and Amazon Alexa. The updated Siri will reportedly be loaded with AI features to close the gap with rivals.
Details about the iOS 12 and macOS 10.14 have been trickling down for weeks. The iOS 12 is expected to bring only small improvements because Apple has decided to delay major features to 2019. The iOS 12 will mainly focus on bug fixes and performance improvements. It is said to bring a revamped Stocks app and Do Not Disturb, Animoji for FaceTime, better parental controls, and multi-person support in AR games.
According to the rumor mill, the biggest highlight of iOS 12 will be cross-platform support. Apple is preparing to introduce universal apps that would work across iOS and macOS devices. It means developers will have to create only a single app that would work on iPhones, iPads, as well as Macs.
Apple usually releases the developer beta of its new software on the same day. The public beta is released a few weeks later, while the final version of the software is rolled out to the public in September. For developers, the tech giant will reportedly bring a plethora of changes to the Swift language and Xcode IDE.
What hardware products to expect at WWDC 2018
At last year's WWDC, Apple introduced new MacBook Pros and iMacs, and previewed the HomePod speaker. The company will likely bring a handful of new hardware products at WWDC 2018 as well. Recent reports suggest that we could see a 'budget' MacBook Air to replace the existing 13-inch MacBook Air. It is expected to have a Retina display and a faster processor.
New iPad Pro models with Face ID technology and without the home button are also expected to debut at the WWDC. There are speculations that Apple could unveil a new iPhone SE 2 aimed at emerging markets such as India. It will succeed the two-year-old 4-inch iPhone SE. It is unclear whether the iPhone SE 2 would have the same 4-inch display or come with a larger screen. Another product likely to debut at the WWDC 2018 is the AirPower multi-device charging pad. The AirPower was announced in September 2017, but it hasn't been released yet.