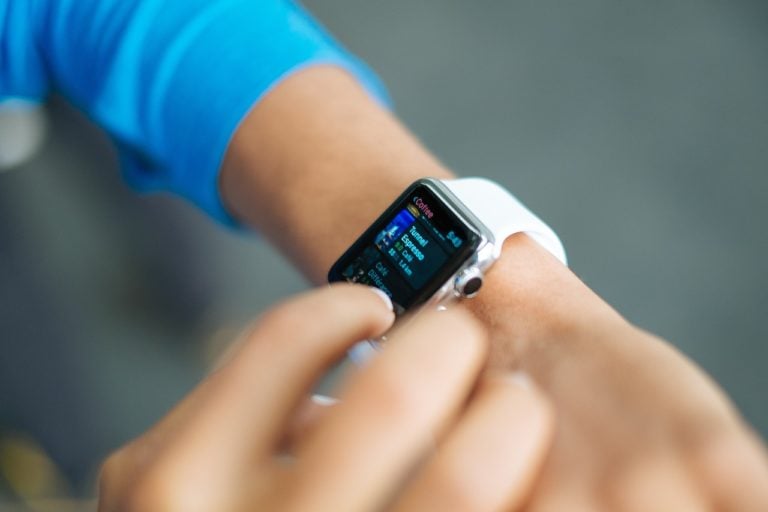 Those who believe that buying a smartwatch is just a waste of money need to rethink their stance. Previously there have been a few instances where the Apple Watch helped to save people's lives, and now again, one Florida teen is crediting her Apple Watch for saving her life.
According to 18-year-old Deanna Recktenwald, her Apple Watch alerted her that her resting heart rate was at 190 beats per minute (above the normal rate that the Mayo Clinic says is about 60 to 100 beats), and that she must immediately seek help. After the teen consulted with doctors, she was diagnosed with chronic kidney disease, something that had gone undiscovered all these years.
The chronic kidney disease did not show any other symptoms, except for the heart rate, which was accurately monitored by the Apple Watch. "I didn't know what was going on at all and it was just out of the blue," Deanna told WFTS.
Peter Lynch: How Investors Can Find Their Edge
Peter Lynch was one of the best growth investors of all time. As the Magellan Fund manager at Fidelity Investments between 1977 and 1990, he averaged a 29.2% annual return. Q1 2021 hedge fund letters, conferences and more The fund manager's investment strategy was straightforward. He wanted to find growth companies and sit on them Read More
Deanna's mother Stacey, who is a registered nurse, was surprised when Deanna told her about the heart rate alert. Stacey took her daughter to the nearest clinic, where the doctors confirmed the Apple Watch's findings.
"It was alarming that the watch was telling us to seek medical attention," she told. "I didn't even know that it had the capability of giving us that alert."
According to the doctors, her kidneys were functioning at only 20%, and going forward, she might even need a transplant. Deanna, who got the Apple Watch as a Christmas gift, was about to head off to college this August. Doctors note that if she hadn't been diagnosed, she might have needed a kidney transplant while away.
Stacey, however, has some relief now that she can send her daughter "to college and know that she can monitor her HR and seek attention if it alarms her again." Stacey, who will now soon buy an Apple Watch for herself, says her daughter now never takes it off. "She won't go to sleep without the watch on," she said, according to ABC News.
Stacey even wrote a letter of thanks to Apple crediting the watch for saving her daughter's life.
"If it wasn't for her Apple watch alarming her about her HR we wouldn't have discovered her kidney issue. I honestly feel that your Apple Watch has saved my daughter's life," Stacey wrote in the letter.
Apple CEO Tim Cook was quick to respond to the letter, adding that such stories "inspire us to keep pushing." Cook even tweeted Deanna's story.
Stories like Deanna's inspire us to dream bigger and push harder every day. https://t.co/O7xJ9n1MHg

— Tim Cook (@tim_cook) May 1, 2018
Apple claims that its watch can track the wearer's heart rate while resting, workout, recovery, walking and breathing sessions. This is not the only incident where Apple Watch has saved someone's life. In 2017, a woman used the Emergency SOS feature to call for help after a horrible car incident. Last year, a man in New York discovered a pulmonary embolism via HeartWatch, a third-party app.
Apple Watch is a pretty popular gadget (though no way near the iPhone), and is already crushing the competition in the smartwatch category and the watch category. According to industry researcher Canalys and IDC, Apple sold more units in the final quarter of 2017 than the entire Swiss watch industry combined (including Rolex, Omega, and even Swatch).
The sales numbers are only expected to increase in 2018. KGI Securities expects Apple to sell 22-24 million units of the watch this year, an increase of 30% year-over-year. Such sales numbers look easily achievable provided the rumors of the upcoming watch are true.
Apple would like to release the Apple Watch Series 4 in September at the iPhone launch event. Trusted KGI analyst Ming-Chi Kuo also notes that the Series 4 would be released in the third-quarter of this year. Further, Kuo predicts that the upcoming watch will come with a more trendy design. Though it is unclear if it will be a total design overhaul, or minor but with noticeable changes, it can be assumed that the upcoming watch would have a different design, something that hasn't been seen since its launch.
Further, there are reports that the upcoming watch would be bigger and come with improved battery life. On the software side, it is predicted to come with improved and upgraded health sensors. As of now, it is not known exactly what type of sensors the watch will come with, but Apple has been hinting of adding new health-related features. The iPhone maker is already working with Stanford Medicine for Apple's Heart Study app, which will analyze the heart rate and rhythm.