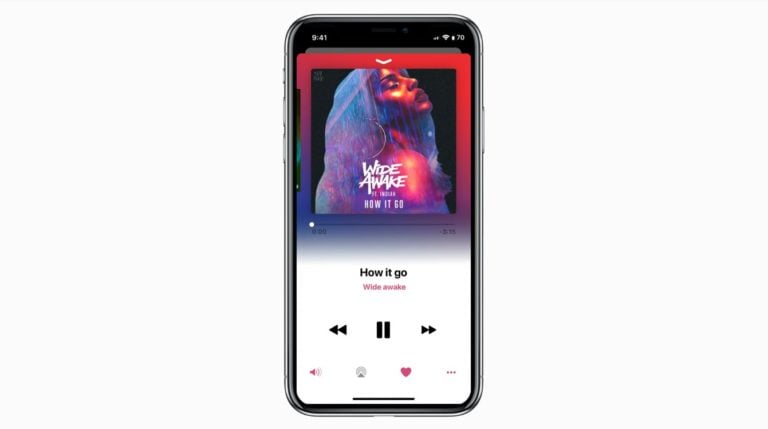 Apple announced that it will be holding this year's WWDC event on June 4. The tech giant invited the press to add this date to their calendar and watch the keynote. There is no doubt that Apple will talk about its future endeavors when it comes to the new iPhone, as well as the upcoming iOS 12 update.
According to the report from Axios earlier this year, Apple will delay adding new breakthrough features to its mobile operating system until 2019. That being said, the tech giant will focus on fixing the already existing issues that came with iOS 11 and address the reliability and overall performance of the system.
The report stated that Apple pushed most of its new features to 2019, including the long expected refresh of the home screen and in-car user interfaces, as well as updating the process of taking pictures and editing them.
Alluvial Fund May 2021 Performance Update
Alluvial Fund performance update for the month ended May 2021. Q1 2021 hedge fund letters, conferences and more Dear Partners and Colleagues, Alluvial Fund, LP returned 5.4% in May, compared to 0.2% for the Russell 2000 and 1.0% for the MSCI World Small+MicroCap . . . SORRY! This content is exclusively for paying members. SIGN UP Read More
On a side note, we can't help but hope that Apple adds some new features for its iOS 12 update, aside from performance fixes. Here are some features from our wish list.
Improved Wi-Fi and Bluetooth toggle buttons
When iOS 11 arrived, many users complained about Wi-Fi and Bluetooth features running secretly in the background. When users would opt to turn the two off, they would only temporary be deactivated and would reactivate the next morning. Only the toggles located in the Settings app would do the work. Leaving these two on could expose users to various security risks, which is what Apple needs to revamp with the upcoming iOS 12 update.
Augmented Reality-friendly maps
Augmented reality brought an entirely new approach to technology, allowing us to experience some things much more intuitively than we normally would. Sometimes, seeing maps is just not enough in a busy city with way too many streets to count. An augmented reality app that combines performance of the camera and maps would allow users to take a picture of his or her location whilst the maps would guide them to the location they are looking for. Users could also be encouraged to take a picture of their location and ask maps what is near them. It is a much more intuitive way to integrate the two apps together.
High-end photo editing
Many users of different forums are looking forward to seeing a major update to the Photos app. With iPhones, and phones in particular, becoming mini computers more, we don't see a reason for not adding more editing functionality to the photos. Users would be capable of altering the order of the photos, adding more effects, as well as changing grid size and metadata.
Enhanced camera controls
Android phones allow users to manually adjust their photo-taking settings when they are taking a picture. Unfortunately, Apple doesn't use a similar option. Many users are looking forward to being able to manually control taking pictures. Alternatively, users could be able to turn this setting on or off with toggle buttons in the Settings app.
More AI for Siri
Siri is already pretty smart, but there must be additional ways for users to experience her even better. Many different forum users want Siri to utilize Spotify integration, more supported languages, and a greater variety of features that would make Siri catch up to other personal assistants like Alexa or Google Assistant.
It would also be nice to have a more personalized experience with Siri, with a more enhanced AI algorithm, but given that Apple is reportedly looking to fix bugs and issues, it would be wiser to hope for more stability and security with the upcoming update.
What are your thoughts on the iOS 12 update? What are some features you would like to see in the upcoming update? Please leave a comment!