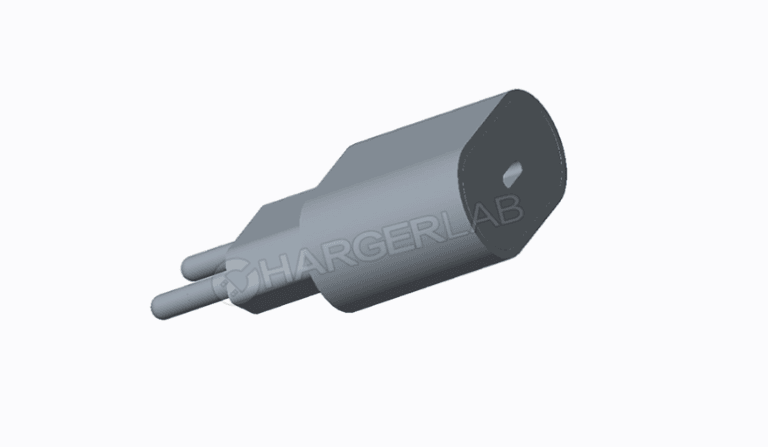 Last year, Apple added USB Type-C fast charging capability to the iPhone 8, 8 Plus, and iPhone X. But the company included the years-old 5W power adapter and USB-A cable in the box with those phones. What a weird thing to do. If the iPhone 8 or iPhone X users wanted to take advantage of fast charging, they would have to buy ridiculously expensive accessories from Apple itself or third-parties. A new report suggests that Apple could fix the problem with this year's flagship iPhones. Apple will likely ship the 2018 iPhones with an 18W fast charger and USB-C to Lightning cable in the box.
Folks at ChargerLab have obtained 3D renders of Apple's 18W fast charger that will be included in the box with this year's models. The render appears to show the European version of the charger, which has received a design overhaul. The new 18W fast charger will also enable faster data transfer and allow you to connect your iPhones with Apple laptops. It has a USB Type-C port, indicating that it will ship with a USB-C to Lighting cable.
The US and UK versions of the charger are likely to look similar to the European version, but they would have different pin configurations depending on the country where they are sold. The render shows that Apple's new 18W fast charger will be oval-shaped rather than the square-shaped 5W charger that ships with the current iPhones. The 18W fast charger will enable much faster charging than the 5W adapter for the existing iPhones and 10W and 12W power adapters that Apple offers with various iPads.
Massif Capital's Top Short Bets In The Real Asset Space [Exclusive]