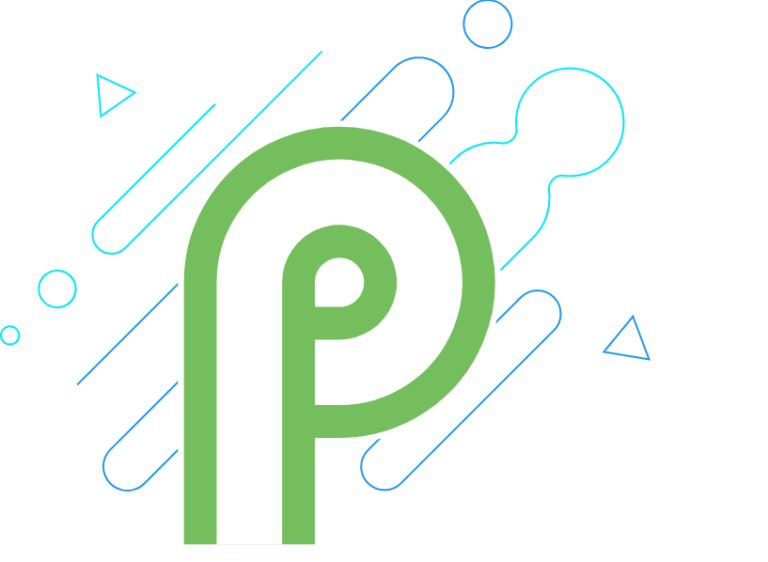 A couple of months after releasing the developer preview, Google has unveiled the Android P public beta version at the I/O conference. The developer preview build was only available to developers, but the public beta is intended for daily or consumer use. If you are interested, you can download the Android P public beta right here on one of the compatible devices. The final version of the software will be released towards the end of this year.
Google did not mention what 'P' stands for. It could be Peppermint or Polo, but Google might come up with a new flavor. Last year's Android Oreo focused on internal changes, but the Android P public beta suggests that the new software will be all about user-facing features. It will make life a bit easier by minimizing digital distraction, redesigning the navigation, and bringing up what you want faster than before.
Which phones support the Android P public beta?
This year, Google has released the Android P public beta on as many as 11 smartphones. That's quite surprising because the search engine giant gets OEMs to update their smartphones in a timely manner. By making the Android P public beta available on phones from different vendors right away, Google has signaled that phones would get the Android P updates sooner than in the past. Android still lags far behind iOS in adoption.
Philip Carret And Warren Buffett: Why Sell If There's Nothing Wrong?
Philip Carret was an investor and founder of Pioneer Fund, one of the first mutual funds in the United States. Carret ran the mutual fund for 55 years, during which time an investment of $10,000 became $8 million. That suggests he achieved a compound annual return of nearly 13% for his investors. Q1 2021 hedge Read More
The public beta is compatible with:
Sony Xperia XZ
Nokia 7 Plus
Xiaomi Mi Mix 2S
Essential PH-1
Oppo R15 Pro
Vivo X21
OnePlus 6
Google Pixel
Google Pixel XL
Google Pixel 2
Google Pixel 2 XL
Most of these phones are already selling in the market except OnePlus 6, which will be unveiled on May 16 in London. OnePlus has confirmed that its upcoming flagship would get the update. One vendor missing from the list is Samsung. It is unclear why Samsung's Galaxy S9 and S9 Plus won't be compatible with the Android P public beta. Dave Burke, the VP of engineering for Android, told media that the total number of devices getting the Android P update by the end of this year will be in the "high teens."
A revamped gesture navigation
Google has redesigned the user interface with Android P to offer navigation gestures and make it easier for you to access different functions. Of course, it still has the back button and the home button, but it brings tons of changes that might require some getting used to if you are not familiar with gesture navigation.
You can tap the home button to go to the home screen or long press it to launch Google Assistant. Swiping halfway up will show you an overview of the open apps, while swiping further up will bring you the app drawer. Users can slide to the right to scroll through recent apps. Interestingly, the back button shows up only inside apps. The square multitasking button has disappeared.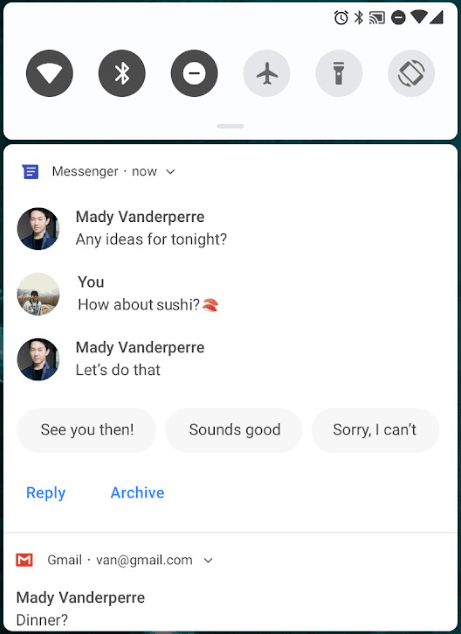 Users can access the Notification Tray by swiping down from the top. It also appears on the lock screen. If your phone supports the Always-on display, an alternate view of notifications will appear there. Google has also simplified the Quick Settings, which appears at the top of the Notification Tray. If you want to see more Settings elements, you'll have to swipe down a second time.
Android P public beta focuses on 'Digital Well Being'
Google wants you to know that it cares. The company has introduced a new theme called 'Digital Well Being' with Android P. Smartphone addiction has become a major problem, and the search engine giant is trying to address it with Digital Well Being. The upcoming software will have a new dashboard to show you when, how often, and for how long you use each app on your smartphone.
Android P will also allow you to set limits on different apps. For instance, you can limit daily Facebook usage to just 30 minutes. Once the social media app has been used for 30 minutes, the app icon will turn grayscale and you'll no longer be able to access it. But before "pausing" the app for the day, it will show you a pop-up warning that you are about to run out of time. It's similar to parental control, but for you.
There is also a "Wind down" feature that will automatically turn on the Do Not Disturb mode and disable all notifications when it's time for you to go to bed. Of course, you'll be able to set your bedtime. Users will still be able to use the phone, but the device will warn you that you are breaking your promise to yourself.
The search engine giant said there are more than two billion Android users. And the company has a responsibility to do more for their well-being.
Android P public beta goes big on AI features
Google is far ahead of Apple when it comes to smartphone AI and machine learning. The company will deeply integrate AI with the upcoming Android P. Dave Burke said the company was "getting better at understanding" how to apply AI and machine learning to the problems they are good at.
The Android P will use AI for battery management. It will monitor the apps you launch, when you launch them, and how likely you are to access the same app again soon. If it determines that you won't be re-launching an app anytime soon, it will shut down the app in the background. The AI in Android P will also keep an eye on your habits over time to automatically adjust the adaptive brightness for you.
Google has also introduced "Actions" and "Slices." For the uninitiated, Actions are deep links into apps that can surface in other parts of the software. Slices show you a given app's native UI when you type a global search on your device. They will allow users to do things directly without searching for the app icon. For example, if you type out "Uber" in the search bar, some of the search results will be taken from the Uber app. It could show you a button to book an Uber to go home.
Of course, developers will have to build frameworks into their apps to support Actions and Slices on their apps.
Project Treble to bring faster software updates
Android Oreo has been around for almost eight months, but it is installed on only 5% of active Android devices. Android OEMs are ridiculously slow in rolling out software updates. Google aims to fix it this year. Android P public beta brings a new Project Treble initiative that would speed up software updates. It would allow the core Android to be updated while the vendor's custom skin would be kept separate. Google will also work with chipmakers earlier in the development process to help smartphone vendors release their updates faster.
Qualcomm has announced that it would make it easier for OEMs to update their devices running the Snapdragon 636, Snapdragon 660, and Snapdragon 845 to Android P faster. The chipmaker will be providing an Android P-based Board Support Package (BSP) to smartphone vendors so that they can easily update to the latest software. It helps explain why seven non-Pixel phones have also received the Android P public beta.