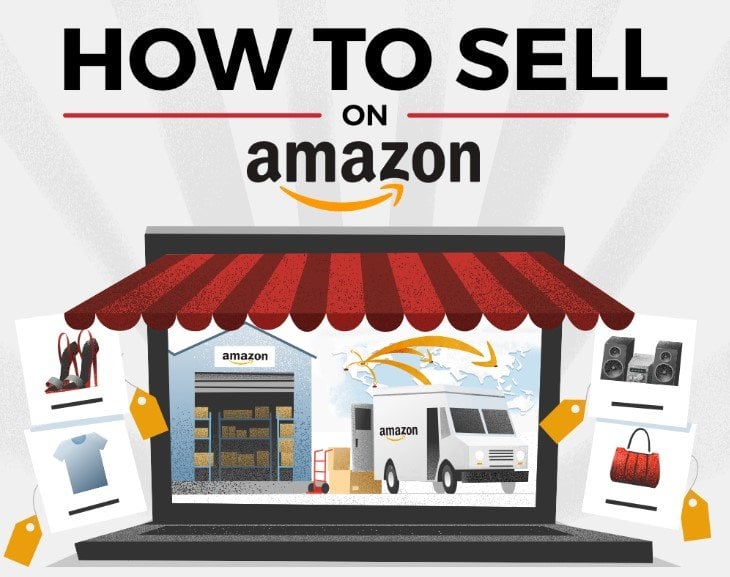 According to Statista.com, Amazon is the undisputed largest retailer in the U.S. with close to $180 billion in net sales in 2017. They boast 310 million customers worldwide, not to mention a digital assistant named Alexa.
Q1 hedge fund letters, conference, scoops, etc.
Hedge fund managers present their best ideas at Robinhood [In-Depth]
The latest Robinhood Investors Conference is in the books, and some hedge funds made an appearance at the conference. In a panel on hedge funds moderated by Maverick Capital's Lee Ainslie, Ricky Sandler of Eminence Capital, Gaurav Kapadia of XN and Glen Kacher of Light Street discussed their own hedge funds and various aspects of Read More
While most are aware of Amazon and its pervasive place in the marketplace, not as many people understand just how easy it is to make your business part of the Amazon retail wave.
Becoming a seller on Amazon is a very simple process that gives any business access to Amazon's massive platform and customers. However, while setting up to sell on Amazon is not very labor intensive, becoming successful once you have launched can be more complex.
The infographic below on how to sell on Amazon from Red Stag Fulfillment gives the essential steps to become an Amazon seller and provides ideas on how to win the "buy" coveted box and what to do about shipping.
Prior to listing
The listing procedure on Amazon is not much more difficult than filling out your average online job application. However, before moving ahead:
Make sure your product is compatible with Amazon.
Certain products have been proven to be successful on Amazon. Characteristics of these include: something that is easily shipped, costs between $20 and $200, and does not require much assembly or prior knowledge to use. It's also important to make sure that the product follows Amazon seller guidelines.
Prepare your listing
Making a product "right" for Amazon takes a few additional steps.
Amazon requires a product have barcodes for tracking purposes. You can get these online with a company like BarCodes Talk.
Consider your "branding" with a well-crafted logo and high-quality photos.
Think about pricing and profit specific to Amazon. Look at competitor pricing and how they list.
Then download the Amazon Seller App (for Apple or Android) and go through the prompts.
Be specific
A successful Amazon listing boils down to specificity. With millions of people searching for products, Amazon's algorithm wants to match a buyer with their ideal vendor quickly. A few tips on how to accomplish this for a particular product include:
Create a long title for the product that fully outlines its features.
Have clear, bulleted definitions that use keywords liberally in the content section.
Positive reviews — these are tracked by Amazon and allow you to win the buy box more easily.
What is the buy box and how to win it?
The buy box is the place customers click to purchase a product. Competitors are all vying for a place in the box and Amazon considers some metrics to determine what product gets to occupy the space. These include:
Lowest cost
A history of quick and error-free shipping
Consistent high reviews from customers
Continually available inventory
A low rate of returns (a return rate of over 8% will cause your Amazon seller account to be suspended)
Shipping to a customer
Looking at these buy box metrics, they each seem to tie to fulfillment processes. Fulfillment is the term for every aspect of the journey of a product as it reaches a customer.
Ideally, a company would win the buy box with the lowest price. However, low-cost shipping might also lengthen the time it takes to deliver to the customer and lead to breakage and return rates. This means poor reviews for your business. It is important to consider fulfillment options.
Fulfillment by Amazon (FBA)
Amazon's shipping service integrates with a listing automatically and gives a product access to Prime members. However, it is important to weigh this with the fact that Amazon's massive organization is not very personalized. Customer service issues are relatively common and unique shipping needs can be overlooked — these will potentially lead to negative reviews.
Amazon Seller fulfillment
It is possible for the seller to handle shipping with a charge from Amazon based on the product. However, if shipping happens to be more than what Amazon has estimated, the seller pays that difference.
Third party fulfillment
Depending on your product need, partnering with a third party fulfillment center may be ideal. Considering location, unique shipping needs, and the speed of tracking and sending inventory, the right partner will likely generate savings on shipping costs and improve service options to your customers.
When choosing a fulfillment center, it is also crucial to find one that can seamlessly integrate with the e-commerce platform you are using to track inventory in order to provide the best customer experience.
Amazon would like everyone to use their service and they want to make it easy to become part of their global marketplace. However, there are logistics associated with making sure that a product finds its way into the right hands. Follow the guidelines below as a jumping off point toward a larger customer base and brighter sales future.