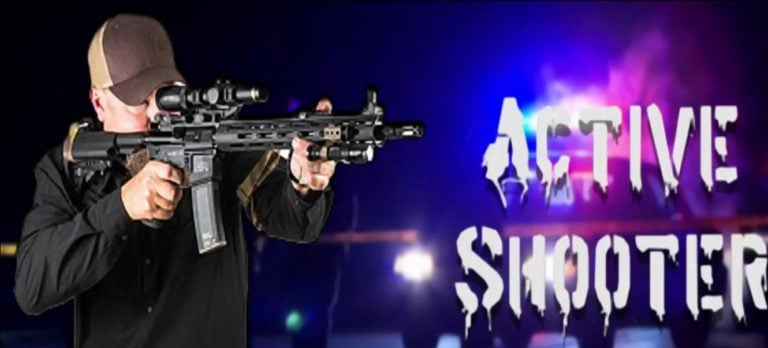 An active shooter video game that simulates US shootings is facing a huge amount of backlashes due to its alleged glorification of school shootings.
A new active shooter video game is under development, although there are a lot of people that are upset about it potentially coming to market – perhaps even contributing to the ability and desire of people to commit further US shootings. A Change.org petition that called for the active shooter game to be canceled currently has more than 57000 signatures – and the number is continually climbing.
The petition poses the question, "How can anyone sleep at night knowing that they are profiting from turning deadly school shootings into entertainment?"
Looking Into the Gaming Industry with VanEck's JP Lee
ValueWalk's Raul Panganiban interviews JP Lee, Product Managers at VanEck, and discusses the video gaming industry. Q4 2020 hedge fund letters, conferences and more The following is a computer generated transcript and may contain some errors. Interview With VanEck's JP Lee ValueWalk's ValueTalks ·
Efforts to cancel this video game were launched by Seattle mother Stephanie Robinett. The active shooter video game comes after the 23rd US shooting in schools since the beginning of 2018, and in the midst of a huge debate over gun control (or the lack thereof) in the country.
The shooting on February 14th in Parkland, Florida, led to the death of 17 people and has since been followed up by further attacks. It remains to be seen whether the active shooter video game is removed, but development seems to be plugging along full speed ahead at this point in time.
While it's understandable that many believe the game should be pulled, the influence of video games on US shootings has been questionable at best. While the media and government like to pin the blame on violent games when it comes to these tragedies, research shows that titles that are often disparaged like Grand Theft Auto don't really correlate to increased aggression or violence.
The active shooter simulation is set to release via the digital video game marketplace Steam, and is developed by Revived Games. It is being billed as a "dynamic SWAT simulator" and gives the option to play either the active shooter or a SWAT team member.
The publisher of the game did take to the Steam forums, stating that "After receiving such high amount of critics and hate, I will more likely remove the shooters [sic] role in this game by the release, unless if it can be kept as it is right now." But even with the ability to play the shooter removed, it's still simulating tragic scenarios.
Anti-gun activist Fred Guttenberg, whose 14-year-old daughter, Jaime, was killed in the Parkland shooting, took to Twitter, saying "Everyone, please contact this company ASAP and tell them they need to pull this game."
A disclaimer at the beginning of the game's demo says that it doesn't intend to glamorize US shooting, but many aren't buying it.
"Revived Games believes violence and inappropriate actions belong in video games and not real world, and insists that in no event should anyone attempt to recreate or mimic any of the actions, events or situations occurring in this game."
While Active Shooter is the first game to feature an active shooter with the game "School Shooter" portraying the Columbine US shooting back in 1999, it's definitely a game released in a different political landscape that is much more volatile than ever before.