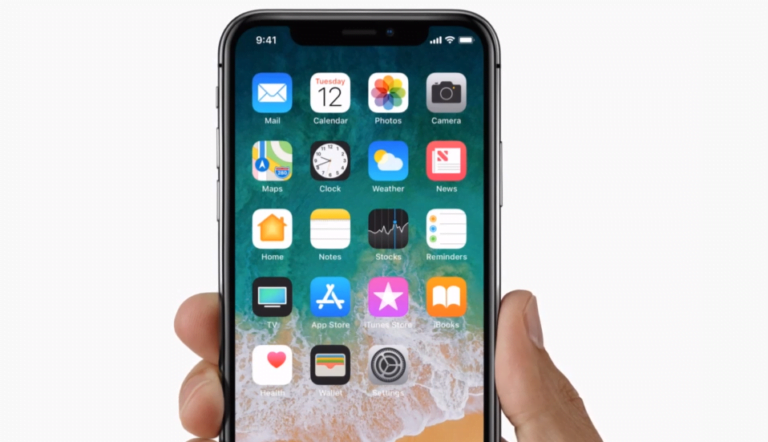 Apple is going to launch three iPhones in September this year. Two of them – the 5.8-inch iPhone X successor and 6.5-inch iPhone X Plus – would have OLED panels while the third is said to come with a 6.1-inch LCD screen. The tech giant will ditch LCD panels completely from 2019 iPhones, claims a new report. We will see a few other changes as well next year. The 2019 iPhones are more than a year away, but here's what the rumor mill believes they will bring.
All three 2019 iPhones to have OLED screens
Sources familiar with the matter told the ETNews that Apple would shift entirely to OLED technology for the iPhones next year. Last year, Apple introduced its first smartphone – the iPhone X – with an OLED display. It will likely launch two OLED models this year before switching entirely to the new display technology in 2019.
One of the industry sources told ETNews that all three 2019 iPhones will have OLED screens. But if Apple manages to launch a fourth iPhone model (probably in the iPhone SE series), it could retain the LCD technology. OLED panels are more expensive than LCD, but offer deeper blacks and higher contrast. Flagship Android devices such as Google Pixel 2, Galaxy S9, and OnePlus 6 all use OLED screens.
Sohn Investment Conference 2021 Coverage: Octahedron Capital, Glenernie Capital, David Einhorn and more
The following is our rough coverage of the 2021 Sohn Investment Conference, which is being held virtually and features Brad Gerstner, Bill Gurley, Octahedron's Ram Parameswaran, Glenernie's Andrew Nunneley, and Lux's Josh Wolfe. Q1 2021 hedge fund letters, conferences and more Keep checking back as we will be updating this post as the conference goes Read More
Samsung is currently the sole supplier of OLED screens to Apple. But the Cupertino company is working with LG Display to diversify its supplier base. Following the ETNews report, the LG Display shares jumped nearly 6% while those of Japan Display plunged 21%. Sharp Corp shares also declined 4.3%. Japan Display and Sharp currently supply LCD panels for iPhones.
However, it won't be easy for Apple to switch entirely to OLED technology with 2019 iPhones. Apple sells nearly 225 million iPhones every year. Samsung Display, which dominates the global OLED market, also makes panels for Samsung's flagship Galaxy S and Galaxy Note phones, limiting supplies to Apple. LG Display is still struggling to ramp up its OLED production while adhering to Apple's strict quality requirements.
Yuanta Securities analyst Jeff Pu told Bloomberg that Apple is "unlikely" to release three OLED models next year. LG Display's production capacity will be minuscule compared to Apple's demands. The price of OLED iPhones will also be a major concern. The iPhone X is ridiculously expensive at $999 starting price. Not everyone can afford that. Switching completely to OLED with 2019 iPhones will keep them out of reach for mass-market consumers. Citing Fubon Securities analyst Arthur Liao, Bloomberg added that Liao hasn't heard any supply chain reports of Apple switch to all OLED models in 2019.
Flagship 2019 iPhones to boast a triple camera system
Recently, we came across a concept image of an iPhone X successor with a triple camera system. Rumors about the triple camera iPhone gained momentum following the launch of Huawei P20 Pro, arguably the world's best smartphone for photography and video shooting. The P20 Pro comes with a 40MP wide-angle lens, a 20MP monochrome sensor, and an 8MP telephoto lens.
Citing Deutsche Securities analyst Jialin Lu, Taiwanese publication Economic Daily News reports that at least one of the 2019 iPhones will have a triple lens rear camera setup. According to Jialin Lu, the third camera will support advanced 3D sensing via stereoscopic vision. The telephoto lens and the third lens will capture pictures of the same object from different angles and then data from the two will be combined to estimate the distance between the phone and the object.
The rear-mounted 3D sensing lens could also facilitate augmented reality. Apple CEO Tim Cook is betting big on AR, believing that augmented reality will have much wider applications that virtual reality. The tech giant already offers an ARKit to let developers create AR experiences into their iOS apps. Lu added that the third camera would have a longer focal length for better zoom capabilities.
The notch to shrink in size
The top cutout is the most controversial feature on the iPhone X. Though not all users like the notch, over a dozen Android vendors have copied the iPhone X cutout to their phones. A recent report from ETNews suggests that Apple is working with LG Innotek to shrink bezels on the 2019 iPhones. It means the notch is here to stay for a while.
On the iPhone X, the top cutout houses the ear speaker, the regular RGB camera, flood illuminator and dot projector for the Face ID technology. The RGB camera is independent of the TrueDepth camera that enables Face ID. For 2019 iPhones, Apple is working to combine the RGB camera with the Face ID sensors into a single module to reduce the notch. It means there will be fewer sensors in the notch area.
Among other things, the next year's iPhones are expected to have a new high-capacity battery technology. For this year, Apple will launch two premium OLED iPhones with 5.8-inch and 6.5-inch screens, and a 6.1-inch LCD iPhone. The LCD model will be priced in the $550-$750 range, and will have an iPhone X-like design with Face ID technology. Apple is rumored to remove the 3D Touch functionality from the LCD variant to justify its lower price.