Rob Arnott discusses US CAPE ratios which are at levels previously reached only in 1929 and during the tech bubble. Should we fear the lofty valuation multiples, or should we fear the CAPE ratio itself because of its notorious unreliability in picking market peaks and troughs?
CAPE Fear: Why CAPE Naysayers are Wrong
Article by Research Affiliates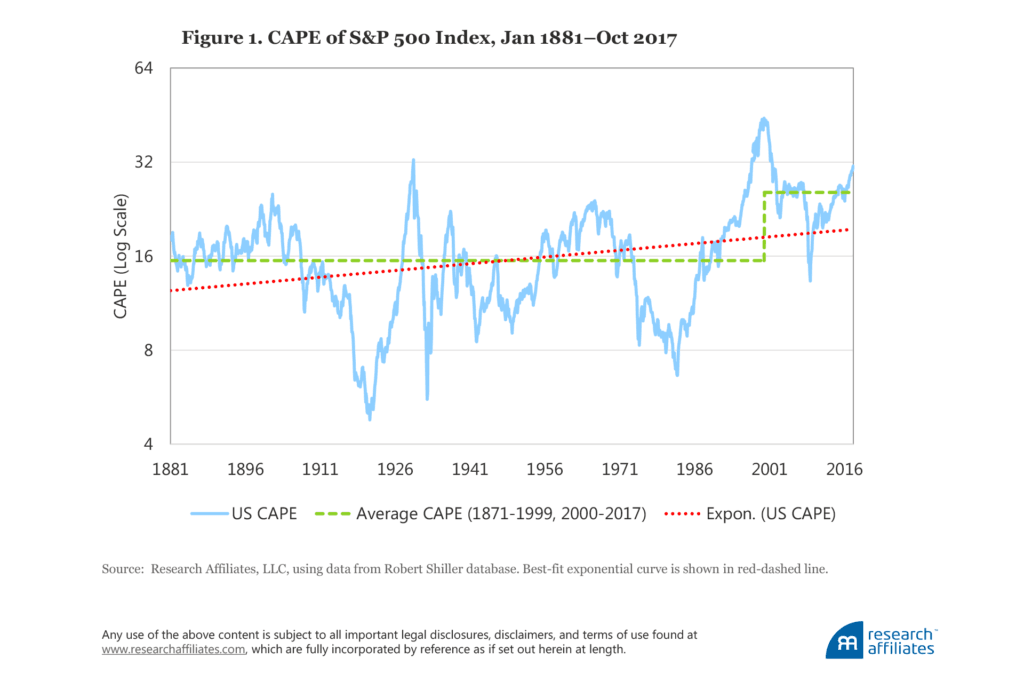 Like Us On Facebook - For Business And General News: ValueWalk - For Tech And Science News: ValueWalk Tech - For Tech Insights, Technical Questions and Queries: Follow Our COO, Sheeraz Raza.