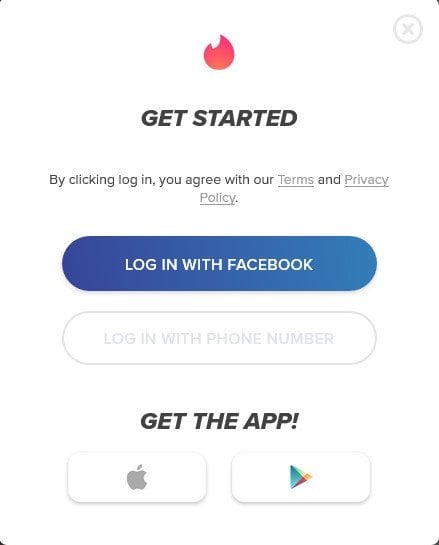 It appears as if one of the world's most popular dating apps is having some issues, as users search for a way to manage a Tinder login without Facebook.
Many are looking for a way to have a Tinder login without Facebook after a recent popup occurred that says the app "requires you provide additional Facebook permissions in order to create or use a Tinder account…this information is used to create fuller profiles, verify authenticity and provide support." After this popup, users are asked to hand over data like "relationship interests, work history, and education history" from their profile, which has caused many to clamor for a way to have a Tinder login without Facebook.
However, even those who are fine giving over that information have had issues logging in. While the issue has been fixed for most people as of the time of this article, many users were receiving a perpetual loading "Logging in" icon or another sort of error.
Hayden Capital 2Q22 Performance Update
Hayden Capital's performance update for the second quarter ended June 30, 2022. Q2 2021 hedge fund letters, conferences and more Dear Partners and Friends, The markets continued to sell-off in the second quarter, especially for internet-based businesses.  This year continues to be the toughest stretch for us, since the Hayden's inception.  Inflation concerns and the Read More
While Tinder seems to have rectified the issue on their end, it appears as if the problem with the app was due to the new way in which Facebook communicates with apps that are requesting information on their users. A blog post published Wednesday by Facebook's Chief Technology Officer Mike Schroepfer stated that "Starting today, Facebook will need to approve all apps that request access to information such as check-ins, likes, photos, posts, videos, events and groups." The changes to these data permissions were likely due to the Cambridge Analytica scandal – a major privacy issue that has caused many to look for a way to have a Tinder login without Facebook.
The Cambridge Analytica scandal has caused major problems for the social media giant, and their stock price plummeted following the reveal of how the company had been mishandling data and providing – whether knowingly or not – information on around 87 million Facebook users to an analytics firm that may have had a significant impact on the outcome of the US Presidential election by micro-targeted political ads tailored specifically to a user's interests. While many were aware that Facebook was using data to make money, very few were aware of the extent to which their information was compromised – and even those who aren't active on the website have had their data leaked as well.
While the situation seems to be fixed for now, users are clamoring for a way to have a Tinder login without Facebook. The Cambridge Analytica scandal really drives home the fact that apps that require Facebook access to function may be putting a user's data at risk due to the lack of security or privacy associated with the social media application.
Tinder tweeted out regarding the problem with the login, and while it doesn't give people an option to have a Tinder login without Facebook, it does assure people that they're aware of the problem and are working to rectify it.
"A technical issue is preventing users from logging into Tinder. We apologize for the inconvenience and are working to have everyone swiping again soon." Facebook provided a statement to the Verge as well, stating that "This was part of the changes that we announced today, and we are working with Tinder to address this issue."
As mentioned above, it appears as if the Tinder login without Facebook shouldn't be necessary at this point – at least from a technical standpoint – but there are still valid concerns about data safety and how much information you're inadvertently sharing when you connect numerous apps to the social media behemoth of Facebook.
With how sensitive information and media exchanges can be over the Tinder app, a Tinder login without Facebook may be a welcome change for those who are looking to access the app in a more secure fashion. At this point, it serves an identity verification purpose for the app which may cut down on dishonest profiles. However, this assurance comes at the potential expense of data security, and while Tinder likely doesn't give any information on their end to Facebook, it's another instance of a company potentially having more data then what they were hoping to provide.
The technical issues that had people looking for a Tinder login without Facebook seem to be fixed, but there's an ethical quandary moving forward for Tinder as well as numerous other apps that rely on Facebook for logins.
If you're still having trouble logging into Tinder, try logging into the website rather than the app at tinder.com
Updated on