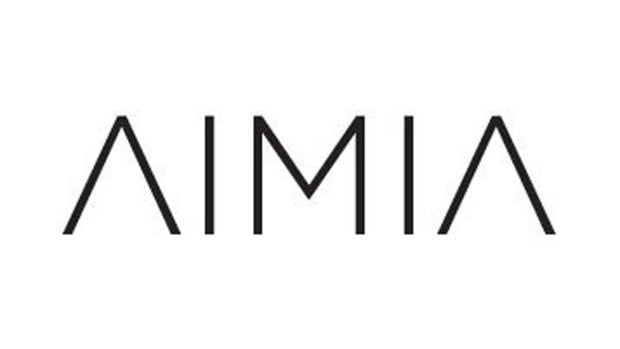 I have written about Aimia (AIM- Canada) a few times now (article 1, article 2, article 3). For a summary, AIM operates loyalty programs which are highly cash generative. The shares have collapsed following Air Canada notifying AIM that they will not continue their partnership when it ends in 2020. I figure AIM is worth somewhere north of $6 per share if you assume that Aeroplan ceases to exist in 2020 and likely double digits if you think there is a future for this program (which I do). I believe that ultimately, Aeroplan and Air Canada will enter into some sort of arrangement that is for the benefit of both company's shareholders along with Aeroplan's card holders. This could be a new partnership or an outright sale of Aeroplan to Air Canada. Whatever happens, it will likely increase my Sum of the Parts (SOTP) valuation quite dramatically.
Gator Financial Partners 1H2022 Performance Update
Gator Financial Partners letter to investors for the first half of the year ended June 30, 2022. Q2 2022 hedge fund letters, conferences and more Dear Gator Financial Partners:  We are pleased to provide you with Gator Financial Partners, LLC's (the "Fund" or "GFP") 1st Half 2022 investor letter. This letter reviews the Fund's 1st Read More
When you are dealing with a SOTP investment thesis, you need to have confidence that management will maximize the value for shareholders, while protecting the balance sheet. Unfortunately, to date, this management team has found every excuse possible to destroy value and screw shareholders over—which is the reason that the shares have acted so horribly despite obvious value at the company.
On August 25th, Aimia announced the sale of its Air Miles Trademarks for total consideration of $53,750,000 (before up to $13,750,000 of future payments). This represented a sale price of approximately 7 times current pre-tax cash flow, at a time when well-known trademarks often transact at approximately two to three times this multiple. Of course; you don't need to take my word for it, from the date of the transaction until today, shares of Diversified Royalty Corp (Ticker Symbol – DIV) which purchased the trademarks, have appreciated by 41% and added over $100 million in market cap—without any other material events to account for such value creation. You could say that Aimia sold this royalty for almost $100 million too little or that the Board of Directors of Aimia transferred $100 million of Aimia shareholder value to the shareholders of Diversified Royalty Corp for no logical reason.
Aimia Management Hard At Work
Of course, the mistake with the Air Miles Trademarks sale pales in comparison with the debacle, which was the sale of the Nectar business. For a bit of background, in 2007, Nectar was purchased for $718 million. Three months ago, it was re-sold for NEGATIVE $174 million. Basic business logic would note that a business earning $49.9 million in cash flow, should not have a negative value—especially with over a year remaining on the key contract underlying this business. Despite repeated requests for more details, management has publicly rebuffed shareholders who tried to comprehend this transaction. Rather than use math and logic to try and defend the transaction, management has instead repeatedly said; "this was the best risk adjusted outcome for all of our stakeholders." Enquiring minds want to know, which stakeholders management is referring to? Sainsbury's own press release describing this transaction noted; "The transaction will be immediately CASH POSITIVE and EARNINGS ACCRETIVE." Is it any wonder that in the 2 days following the sale of the Nectar business, shares of Aimia declined by 38% and erased more than $210 million in market cap from Aimia's shareholders? It wouldn't surprise me if decades from now, elite business schools use this transaction as a case study of epic failure in the board room, in line with Time Warner's disastrous purchase of AOL.
Then again, these two transactions are small potatoes when compared to Aeroplan's failure to renew their key contract with Air Canada. I refuse to believe that Air Canada's renewal offer could have been worse than the current outcome for shareholders where over $1 billion in shareholder value was erased. I also refuse to believe that Air Canada would not want to renew this agreement or consummate an outright purchase Aeroplan if offered the opportunity on favorable terms. Unfortunately, given this board and management's repeated failures in negotiating past deals, I assume their own incompetence and egos once again are getting in the way of what is best for shareholders. Three bad deals becomes a trend—especially if it is the continuation of many years of failed decision making.
Aimia Board Strategy Session
I am not an activist, but I know my rights. If a board member does not receive at least 50% of the votes cast at the AGM, the board member must resign from the board immediately. I intend to withhold my votes from all 7 legacy board members (withhold means I will not vote in favor of them). Recently, Aimia added three new board members. Two of these board members represent the company's largest shareholder. Based on their backgrounds, I believe that these three have the necessary skills and are highly incentivized to fix the mess caused by the prior board. I intend to vote for only these three board members (Brian Edwards, Philp Mittleman and Jeremy Rabe).
I believe that other shareholders are equally angry at watching our investment go up in flames, as a result of awful decisions by this board. I assume that quite a lot of people will be withholding votes and it is likely that this will become a very close vote—meaning that if you own shares, you have a say in the outcome here. While, I cannot advise you on what to do, I am absolutely confident in saying that YOU ARE A FUCKING MORON if you vote in favor of board members who destroyed nearly $3 billion in shareholder value over the past 4 years. I know nothing about the new board member's plans, but let's just say that any renewed partnership of Aimia with Air Canada or an outright sale, likely gets us to a double digit share price pretty quickly. These three come with fresh ideas and a lot of their own money on the line–I suspect they will do what is right to create value. If nothing else, the three new guys cannot do any worse than the legacy 7 have done. If existing board members are forced to resign, it will naturally eliminate roadblocks towards these three new board members restoring shareholder value.
Aimia Board's Current Business Plan
If the 7 legacy board members lose, it will likely create a lot of immediate value for my shareholding—which is one of the very few times in my investing career that I could actually do something (taking the time to vote against the 7 legacy board members) to dramatically improve the outcome of my own investment. I suspect that any intelligent shareholder who cares about creating value for themselves will be doing the same…
(As a side note, despite filing their proxy circular on March 26, Aimia has yet to send out electronic voting instructions for a meeting that takes place in two weeks. It is possible that the board is trying to obstruct the voting process as they feel their days may be numbered. Therefore, I contacted my broker to get my 16-digit control number and voted at www.proxyvote.com—another option is to dial 1-866-879-7644 for the 16-digit control number and then vote at www.proxyvote.com. This is a democracy–don't let anyone deprive you of your ability to vote!!!)
Article by Adventures in Capitalism
Updated on