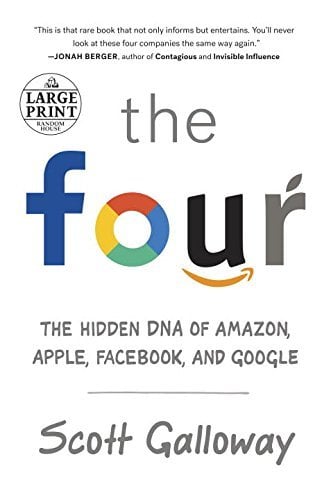 Those four companies touch our lives whether we want them to or not.  How did those four firms amass so much power and what does that imply for our futures? 52% of Americans have Amazon Prime while 51% go to church.  You may know of these firms, but you and I probably vastly underestimate them, especially Amazon.
Dan Sundheim Founder Of D1 At Sohn 2021 On His Favorite Stock
At this year's Sohn Investment Conference, Dan Sundheim, the founder and CIO of D1 Capital Partners, spoke with John Collison, the co-founder of Stripe. Q1 2021 hedge fund letters, conferences and more D1 manages $20 billion. Of this, $10 billion is invested in fast-growing private businesses such as Stripe. Stripe is currently valued at around Read More
The Four: The Hidden DNA of Amazon, Apple, Facebook, and Google by Scott Galloway
Whether you invest in those companies, you need to understand their effect on other industries.  How is value created and destroyed in the digital age?  While Amazon grows other retailers are barely treading water.  Amazon's cost of capital is vastly lower than its competitors.
GM has 215,000 employees with a market cap per employee of $231,000 while Facebook has 17,048 employees with a market cap of $20.5 million pr employee. We are in a "Hunger Games" economy. Page 268: "We have a perception of these large companies that they must be creating a lot of jobs, but in fact they have a small number of high-paying jobs, and everybody else is fighting over the scraps.  America is on pace to be home to 3 million lords and 350 million serfs.  Again, it has never been easier to be a billionaire, but never been harder to be a millionaire."