Stone House Partners performance update for the quarter ended March 31, 2018.
Overview
Stone House is a New York based private investment firm founded in 2010. The firm invests with a concentrated, long-term approach.
Performance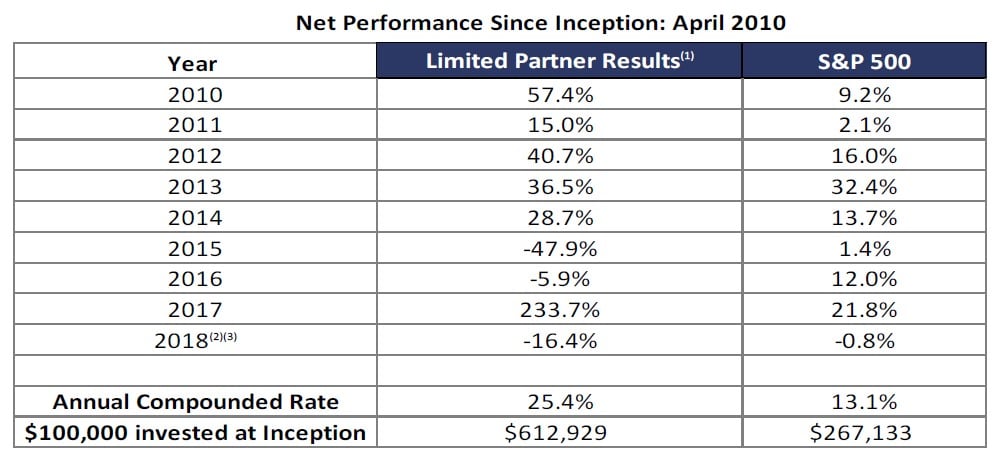 Mark Cohen, General Partner
Prior to founding Stone House in April 2010, Mark was a Senior Analyst at Force Capital Management. Mark received a B.S. degree in Economics from the University of Pennsylvania'sWharton School in 2004.
Kyle Altshuler, CFA, CPA, Chief Financial Officer
Kyle joined Stone House in December 2012. Prior to joining Stone House, Kyle was a Senior Financial Services Auditor for Rothstein Kass. He double majored and earned a B.S. of Accounting and Finance from the University of Delaware.
Like Us On Facebook - For Business And General News: ValueWalk - For Tech And Science News: ValueWalk Tech - For Tech Insights, Technical Questions and Queries: Follow Our COO, Sheeraz Raza.