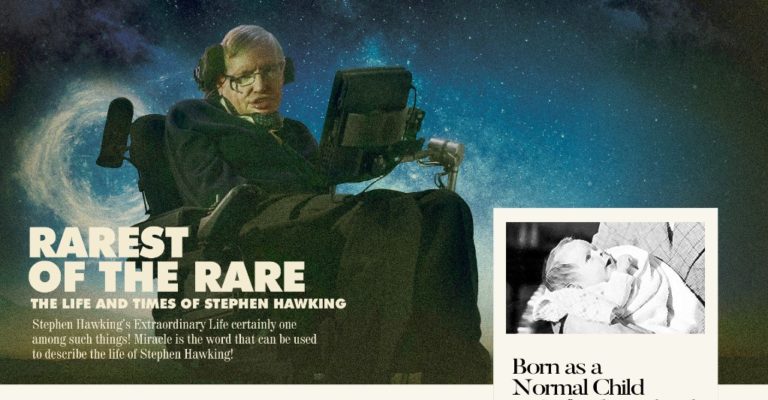 Stephen Hawking was considered as one of the greatest genius in the field of science. Apart from being an out-of-the-box thinker, a visionary and a lifelong researcher, there were many other interesting aspects of Stephen Hawking. Let us explore some interesting facets of Stephen's life:
Exclusive: Dan Loeb's Two New Stock Picks [Q1 Letter]
Third Point's Dan Loeb discusses their new positions in a letter to investor reviewed by ValueWalk. Stay tuned for more coverage. Loeb notes some new purchases as follows: Third Point's investment in Grab is an excellent example of our ability to "lifecycle invest" by being a thought and financial partner from growth capital stages to Read More
Writer Stephen
Apart from being a scientist, Stephen shared the affinity with words too. It was towards the end of the eighties that his book "Brief History of the Time" got published. Considered as his bestseller works, the book has been translated into as many as 40 languages till now due to its novel concepts and innovative thoughts. The global interest of readers can be gauged by the fact that till date more than 25 million copies of his book have been sold. He had published as many as 14 different books and is also accredited with 6 films/series.
Personal life accounts
Stephen started revealing more about his personal life in 1994 as a part of his scientific lectures. He started making strong family bonds but science still played a major role in that aspect too. It was during this time of great bonding that Stephen co-published a science fiction with his daughter Lucy.
Stephen's enthusiasm
After writing so much on the space and its secrets it was but natural for him to get interested in experiencing the space and gravity. That's when he considered having a space simulation experience at Kennedy Space Centre. He experienced two different levels of gravity zero G and higher G. He was so exhilarated after the experience that he said that he could have gone on and on!
Rare Gem: Stephen Hawking
Hawking is considered as rarest of the rare case and scientists believe it is mainly because of his strong genes that could have resulted in such a long life of Stephen Hawking even after been diagnosed with ALS.

Infographic source: Everdata