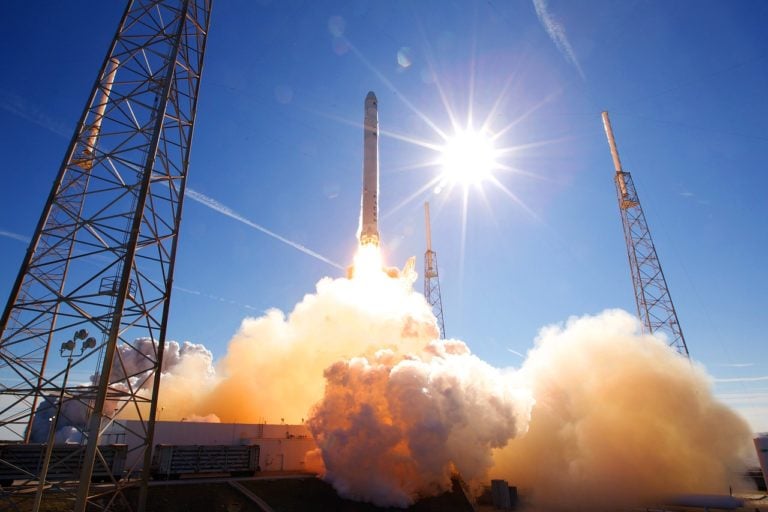 SpaceX's valuation is set to increase to as much as $23.7 billion following the company's latest fundraising round. If all of the 3 million shares that have been authorized under this latest Series I fundraising round are issued, Elon Musk's commercial spaceflight company will likely become the third-most valuable startup backed by venture capital in the U.S., reports Bloomberg, citing information from Pitchbook Data.
SpaceX's valuation on the rise
TechCrunch and Recode were among the first to report that SpaceX authorized another Series I fundraising round, citing a certificate of incorporation that was filed in Delaware and seen by Prime Unicorn Index creator Lagniappe Labs. The authorization was for 3 million new shares valued at up to $507 million, and Lagniappe Labs reports that SpaceX's valuation would rise to approximately $23.7 billion if all of the new shares end up being issued. However, Equidate estimates SpaceX's valuation after this latest fundraising round at as much as $27 billion. PitchBook lists the company's previous valuation at approximately $21 billion as of November.
Dan Sundheim Founder Of D1 At Sohn 2021 On His Favorite Stock
At this year's Sohn Investment Conference, Dan Sundheim, the founder and CIO of D1 Capital Partners, spoke with John Collison, the co-founder of Stripe. Q1 2021 hedge fund letters, conferences and more D1 manages $20 billion. Of this, $10 billion is invested in fast-growing private businesses such as Stripe. Stripe is currently valued at around Read More
TechCrunch reported previously that the company had been preparing to raise approximately $500 million and that Fidelity was going to lead the financing round. Citing sources familiar with the company's fundraising plans, the tech blog reported last month that the price for the new shares would be priced between $160 and $170 per share, and according to this latest certificate of incorporation, their price has been set at $169.
SpaceX's valuation to come behind Uber, Airbnb
According to PitchBook, the new shares will likely boost SpaceX's valuation into third place among venture-backed U.S. startups, putting it after only Uber and Airbnb. In addition to Fidelity, SpaceX's other prominent backers reportedly include Peter Thiel's Founder's Fund, DFJ and Google.
TechCrunch also reported that SpaceX could run a secondary offering as well for another $500 million worth of shares through special purpose vehicles. There has been talk about the company going public, although Musk said several years ago that they weren't planning an initial public offering for SpaceX until they were flying to Mars on a regular basis.
SpaceX aggressively ramps launch schedule
SpaceX needs the extra funds to support its aggressive schedule for launches. Musk has said previously that they're planning approximately 30 launches in 2018, and so far, the commercial spaceflight company has already successfully launched seven missions since the beginning of the year. SpaceX is preparing for its next launch on Monday, when it intends to launch another Falcon 9 rocket carrying a satellite for NASA from a launchpad at Florida's Cape Canaveral Air Force Station.
The commercial spaceflight company has also been working on putting its own satellite network into orbit around Earth, with the ultimate goal being satellite internet for users around the globe. Musk has also said previously that SpaceX plans to launch its first manned mission to Mars next year, although he also warned that for the first explorers on the Red Planet, there's a "good chance you will die."
Elon Musk and SpaceX are racing against Jeff Bezos and his Blue Origin spaceflight company to put humans on Mars. They are also facing off with a number of other private spaceflight companies with different goals, such as opening up hotels in Earth's orbit.