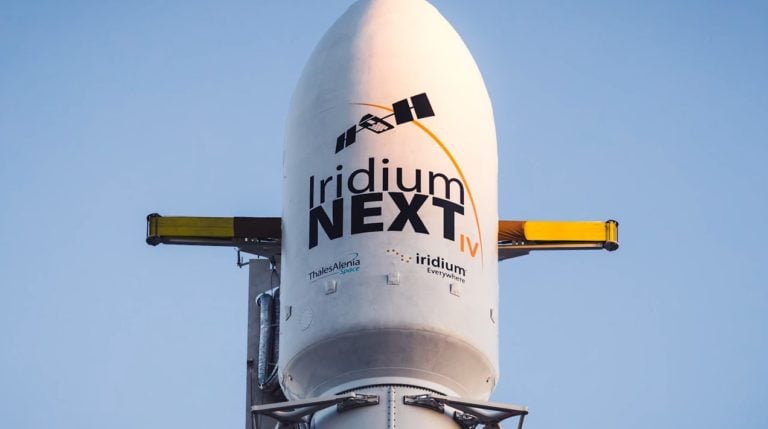 Iridium Communications just announced that SpaceX would be launching the sixth batch of Iridium Next satellites in the coming days. These new Iridium Next satellites would bring the total number of these devices in outer space to 55.
The Iridium Next satellites are slowly but surely starting to bring wireless internet to underserved areas. The satellite platform, known as Iridium Certus, is described as "With better coverage than any other mobile wireless network and a wide range of available speeds, it will deliver global, reliable, enterprise-grade services while redefining the capabilities of mobile satellite communications."
According to the company, the satellites should be able to provide speeds between 22 kbps and 1.4 Mbps once they are fully deployed. This is a pretty big difference in speed, but should be able to support processes from low-bandwidth data applications and email up to streaming HD video depending on accessibility.
Benjamin Graham GEICO Buy Was Just A Simple Value Play
Was Ben Graham's big purchase of GEICO shares actually a value investment? Perhaps it was contrary to what many believe. "In 1948, we made our GEICO investment and from then on, we seemed to be very brilliant people." -- Benjamin Graham, 1976 Both Benjamin Graham and Warren Buffett can attribute a large part of their Read More
The constellation of Iridium Next satellites is now made up of a total of 66 satellites – divided into six polar orbiting planes with 11 satellites in each plane. The five satellites being put into orbit with this upcoming launch are all set to be part of orbital plane six. So far, we've seen five launches of Iridium Next satellites each carrying 10 each – with over half of the Iridium Next satellites activated.
Iridium has contracted with SpaceX to bring a total of 75 Iridium Next satellites into orbit, with 66 operational and nine on-orbit squares. These satellites will be brought only through a series of eight launches..
As mentioned above, the launches of the Iridium Next satellite are forthcoming, and the next satellite launch will happen on a SpaceX Falcon 9 rocket and is scheduled for May 19 at 1:04:24 pm PDT.
As we get closer to the launch of the new Iridium Next satellites, many are anticipating a world that is more interconnected than ever before. While we're still a decent ways off from allowing the entire world constant internet access as Elon Musk hoped to provide, this is another step in the right direction. Elon Musk has shown incredible competence at the helm of SpaceX, and one of his goals is to bring internet access to underserved communities. If we can create a world with everyone able to be online and connected, we may see a more advanced and informed world overall. While private internet access will likely never go away – at least over the next few years – the ability to get a basic high-speed connection without shelling out hundreds of dollars a month will be a welcome change for users who are on a budget and still need to stay connected.
By rolling out internet to the entirety of the world, we may see a community that is more collaborative and engaged than ever before. It remains to be seen whether the technology included in these Iridium Next satellites can be expanded on a global scale – potentially providing a future in which staying online on the go is easier than ever before.