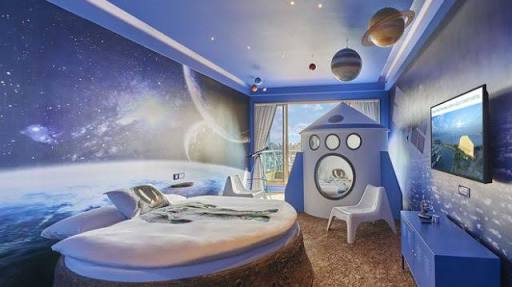 Spending your vacation in outer space may sound like the stuff of science fiction, but in a few years it could be a reality – just expect to shell out some serious cash to cover this outrageous space hotel per night cost.
Many people like to spend their vacation on the beach to enjoy the sunset, but if you'd like to trade the sands for the skies and experience a whopping 384 sunrises and sunsets over 12 days, a trip to space may be just the ticket – provided you can stomach the space hotel per night cost of $791666.
[Exclusive] DG Value Underperforms In H1, Sees Growing Number Of Distressed Opportunities
Dov Gertzulin's DG Capital has had a rough start to the year. According to a copy of the firm's second-quarter investor update, which highlights the performance figures for its two main strategies, the flagship value strategy and the concentrated strategy, during the first half of 2022, both funds have underperformed their benchmarks this year. The Read More
Unfortunately, it seems as if the dream of a luxury space vacation is currently reserved for the elite among us, but for those with the resources, space tourism could become a luxury affair.
Houston-based Orion Span Hopes to be the company behind the "first luxury hotel in space." The 35-by-14 foot Aurora Station may be in orbit as soon as late 2021, and would accommodate up to four travelers and two crew members at a time – racing the guests around the planet at high speeds for a trip duration of 12 days, according to a recent press release.
While the space hotel per night cost may lock the majority of us out of experiencing an other-worldly experience, it will offer an unforgettable experience to those who are willing to spend a significant amount of money to enjoy a privilege that precious few of us will get to enjoy during our lifetime.
With a space hotel per night cost of $791666 – or $9.5 million for the duration of the stay – per person, it's a significant in investment, but it may be well worth it for the right kind of traveler.
While a cost of $9.5 million may seem outrageous, it's actually pretty economical as far as space travel goes, considering the fact that leaving Earth is an incredibly expensive affair. The declining pride of launches leaves Orion Span in a position where they can afford the expenses and still turn a profit, however, making the space hotel per night cost at least slightly more accessible.
According to Orion Span's founder and chief executive Frank Bunger I'm an interview with Bloomberg, "We want to get people into space because it's the final frontier for our civilization…Everybody's forecasting that [launch prices are] going to fall…Almost every week, there's another rocket-launch company that's starting up with a new way to get to orbit cheaper, faster, better."
For those who can afford to spend the s