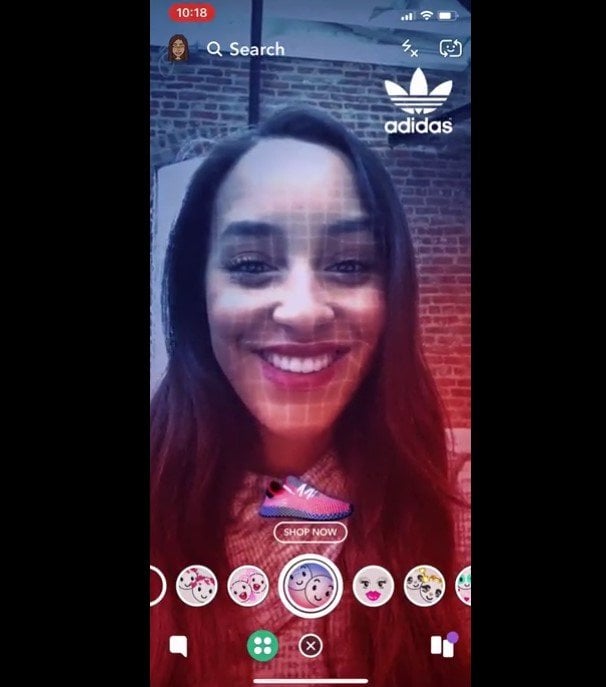 Snapchat is now rolling out a shoppable augmented reality Lens feature, intended for use by advertisers around the world.
As part of an effort to monetize the service, Snapchat has introduced their existing shoppable ads that serve as an easy way for marketers to connect with their audience – appearing to potential customers natively through their app. The shoppable augmented reality takes things a step further – extending the company's machine learning-based Lenses feature that allows users to share images with effects placed on their face. The Lenses feature has since been expanded to advertisers, which effectively encourages users of the app to include a fun advertisement in a snap they're sending to friends.
Sohn Investment Conference 2021 Coverage: Octahedron Capital, Glenernie Capital
The following is our rough coverage of the 2021 Sohn Investment Conference, which is being held virtually and features Brad Gerstner, Bill Gurley, Octahedron's Ram Parameswaran, Glenernie's Andrew Nunneley, and Lux's Josh Wolfe. Q1 2021 hedge fund letters, conferences and more Keep checking back as we will be updating this post as the conference goes Read More
In an effort to extend the benefits of advertising even further, Snapchat is introducing a new shoppable augmented reality feature that will allow users to click a button to experience whatever the advertiser intends – such as letting them visit a website, watch a promotional video, or even install an app. These changes may make Snapchat more friendly towards advertisers while still maintaining the usability that many enjoy about the application – a benefit the company definitely needs as the struggle to monetize in the same way applications like Facebook and Instagram have managed to do so successfully.
While Snapchat has plans to roll out the shoppable augmented reality feature to a large number of businesses, there are only four brands included in the pilot project, including Clairol, King, STC Entertainment, and Adidas. To give an example, Snapchat users will be presented with a shoppable augmented reality experience for the Deerupt running shoe that offers a button that links to the Adidas website. By taking the effort out of connecting with products that they're interested in, these advertisers will likely enjoy increased conversions and higher sales overall as users of the app can simply follow a link rather than having to turn to a search engine for more information about a product or service.
Snapchat remains, first and foremost, an easy platform by which to share pictures – and the AR lenses have become a large part of that. While many still share regular pictures, selfies are made much more interesting by the addition of filters and lenses that really spice up a photograph. As mentioned above, Snapchat has struggled to find a way to show advertisements in the same way that more established social networks can, and the idea to include a shoppable augmented reality feature may make for an advertisement that is extremely effective while remaining non-intrusive. If companies can manage to develop lenses that appeal to users, the spread of their product's influence may increase dramatically while Snapchat users just have fun with lenses.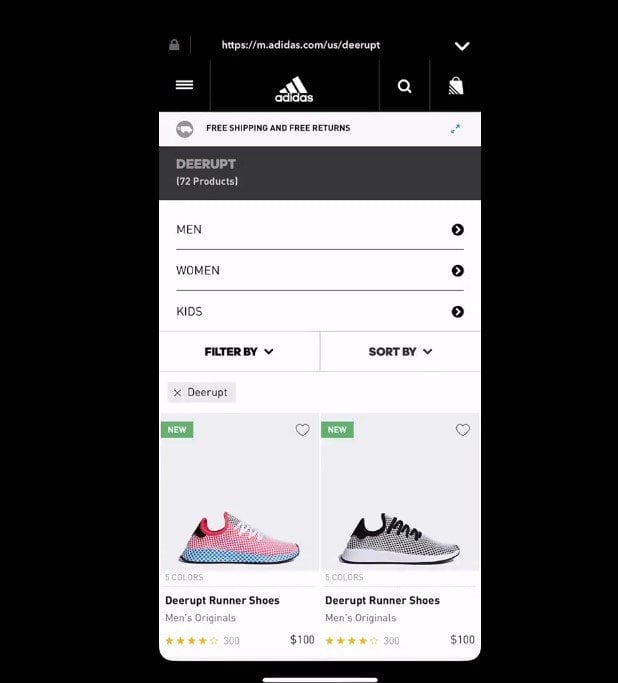 The shoppable augmented reality feature, in particular, may appeal to younger users, as they're the primary market for the Snapchat lenses. The app's user base in general slants heavily towards the younger crowd, and with younger people being more internet savvy – often blocking advertisements online – finding unique ways to get their products in front of the average user is likely what will separate the great brands from the rest when it comes to appealing to this growing market.
According to Snap, Snapchat's parent company, more than 70 million of its users "play with Lenses in the Snapchat camera every day." Users spend an average of three minutes using lenses each day, and around 250 million snaps are shared with some form of AR involved. While three minutes a day may not seem like a huge amount of time, the fact that these snaps are going out to millions of people over the course of a day is great news for advertisers who have worked with Snapchat to develop appealing lenses that make use of shoppable augmented reality.
"Because the camera and AR sit at the heart of Snapchat, we believe we've driven mainstream awareness for the medium," a company spokesperson said.
"Shoppable AR Lenses give brands a new way to leverage our unique scale — more than half of the 13-34-year-old population of the U.S. plays with our AR Lenses each week on average — to drive real and measurable ROI, whether that's through sales, downloads, lead gen, or video views," added Peter Sellis, the director of revenue product at Snapchat.
Image source: Adweek Video Screenshot/Snapchat